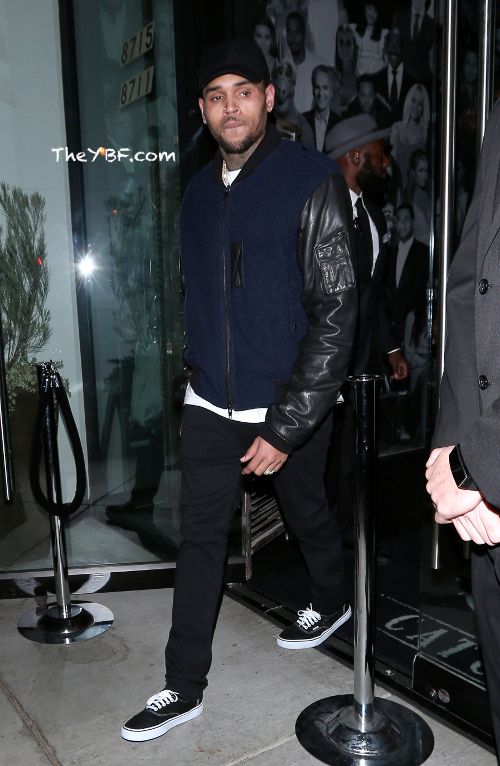 Chris Brown and Rihanna hit up the same NYC club a few nights ago. And Breezy had another chick on his arm. Go inside for the juice, plus get the latest on the Chris Brown/Soulja Boy fight inside….
Chris Brown must have a thing for showing up at the same events as his exes.
Back in October, Breezy and his ex-girlfriend Karrueche were seen hitting up several of the same spots. Fast forward to now, he's sliding in the same venues as his ex-girlfriend Rihanna.
Tuesday night (January 10th), Breezy and RiRi were spotted leaving Up & Down in NYC. No, they weren't photographed together, but they both were in the same club at the same time.
The "Loyal" singer was seen leaving the club hand-in-hand with his "friend" Vanessa Vargas. And they looked quite cozy together:
Below are a few more shots of Breezy's "new friend" Vanessa: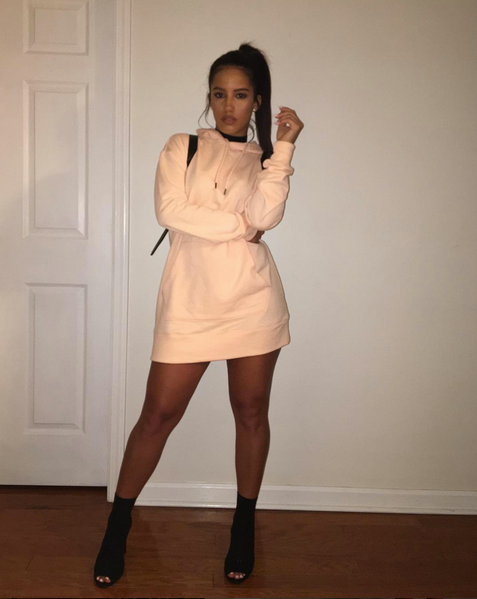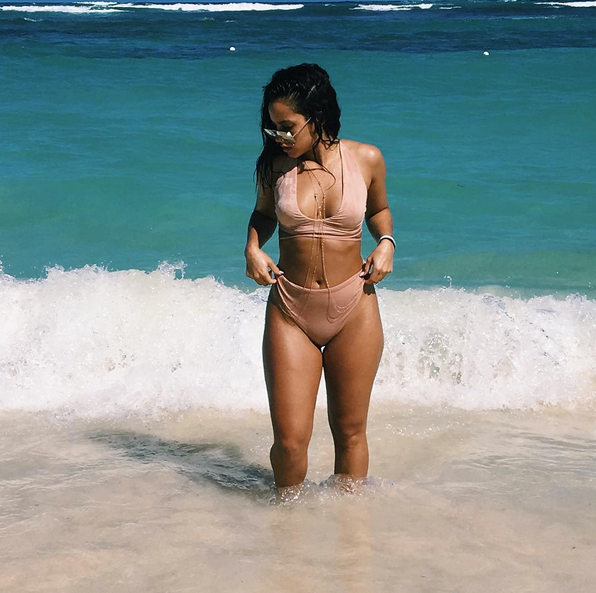 Hmm…kind of odd Breezy is just all out in the open holding another girl's hand. Could it be a cover up for a Rihanna x Breezy reunion? We're just throwing out a few scenarios, but we wouldn't put it past them.
Speaking of Breezy…
He shared the most adorable flicks of himself and his daughter playing in the water recently.
Too cute!
About that Chris Brown/Soulja Boy fight...
Ray J and The Game's manager Wack 100 is speaking out about Breezy and Soulja duking it out in the ring. And he claims Floyd Mayweather Jr. and 50 Cent don't have ISH to do with the fight in Dubai. He said he spoke to Floyd through other people a little bit about the fight, but nothing has been confirmed involving his involvement.
So the reason Floyd and 50 don't have anything to do with the fight? "It's Piru business," he said.
Peep the clip above.
#TeamTooMuch
Photos: Splash/Chris' IG