"Empire" just got renewed for season 4. Deets on the Lyons' return, plus YBF celebs back to work for the 2017 Winter Television Critics Association Press Tour following the Golden Globes. More inside…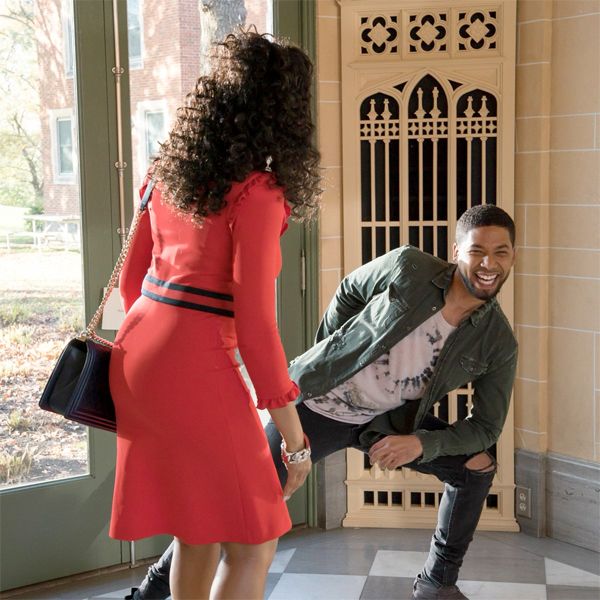 "Empire" fans rejoice!
The hit FOX series just got the greenlight for season 4 that was announced at the 2017 Winter TCA Press Tour today. Luscious, Cookie and the Lyon Family will be back for another season of drama, music and salacious scandals.
Say what you want about "Empire," the show is still pulling in good viewership with a reported 7.5 million viewers for its fall finale. Not only that, the hip hopera is TV's No. 1 broadcast drama and it has held that title for the last three seasons.
Congrats!
"Empire" returns on Wednesday, March 22nd on FOX.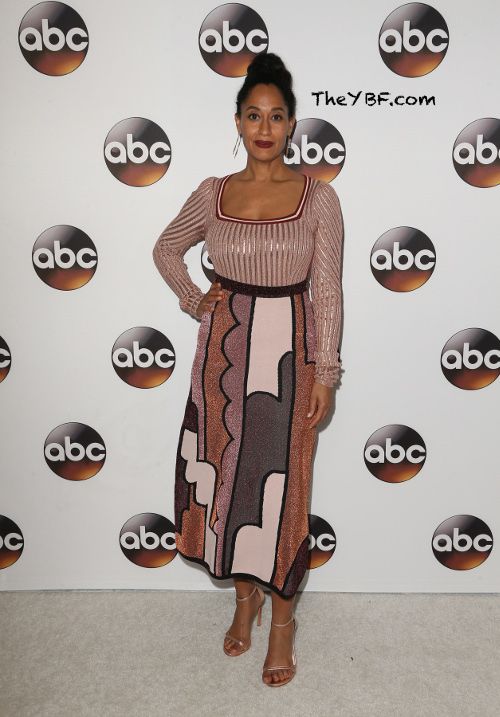 Your fave YBF celebs are getting back to work following the Golden Globes.
Golden Globe winner Tracee Ellis Ross was front and center at Disney-ABC Television group Winter TCA Press Tour held at the Langham Huntington Hotel in Pasadena, California yesterday.
The 44-year-old actress is fresh from a historical win at this year's Golden Globes after winning the Best Actress in a TV Comedy/Musical for her role in "black•ish." Tracee is the first black woman to win in the category since Debbie Allen took home the honor 34 years ago. What a way to kick off 2017!
Joining the YBF actress on the carpet, "black•ish" stars Anthony Anderson and Lawrence Fishburne along with ABC Entertainment Group president Channing Dungey.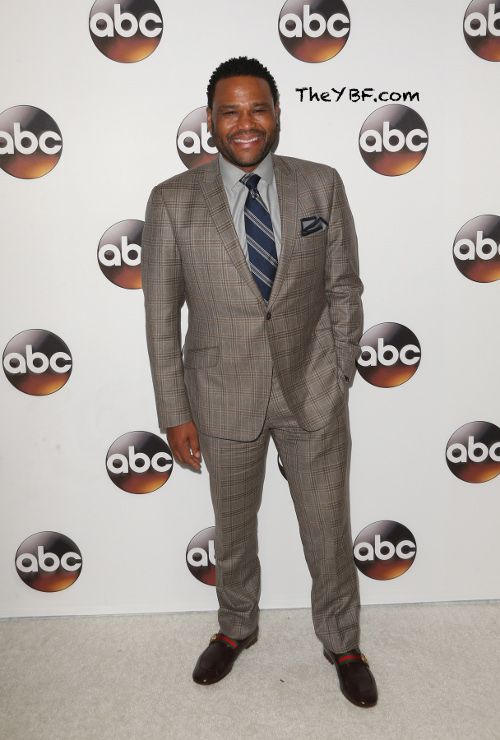 Suited and booted! In between filming "black•ish" scenes, Anthony Anderson, who was up for Golden Globe this year, hosts ABC's game show "To Tell The Truth" that recently kicked off a new season.
Last year, Anthony's mom Doris Hancox (above) was the show's scorekeeper, but she has a new job this year. She's the voice of the people at home where she asks all the questions fans write in.
On a TCA panel...
Before "Scandal" makes its highly anticipated return, the cast participated on a panel to chat about the upcoming season, set to premiere January 26th. It was originally scheduled to premiere January 19th, but got pushed back a week for coverage on the president-elect.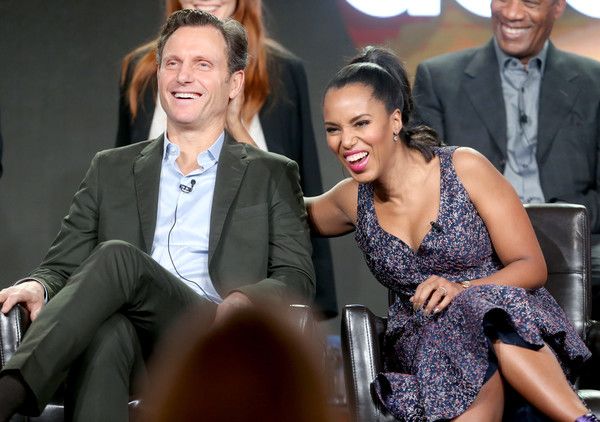 Seated on stage, new mom again and Golden Globe nominee Kerry Washington (rocking a Prabal Gurung dress and Gianvito Rossi shoes), Joe Morton, Bellamy Young, Tony Goldwyn, Scott Foley, Joshua Malina, Darby Stanchfield and executive producer Betsy Beers chatted with the press about what fans can expect for the new season.
During the panel, "Scandal" creator Shonda Rhimes (not pictured) dismissed any notions that the new season has anything to do with president-elect Donald Trump although the presidential candidates on the show share some similarities. She said,"These candidates don't equate, so I don't think you can correlate the two. If that had been the goal I would have waited until after the election" to begin producing Season 6. By election night, Shonda and her team of writers had already written five episodes.
However, fans can expect this season to be nothing like the others.
"It's very different than any season we've had," Shonda said. "We can't judge it against what we've one before, or in terms of what's going on now."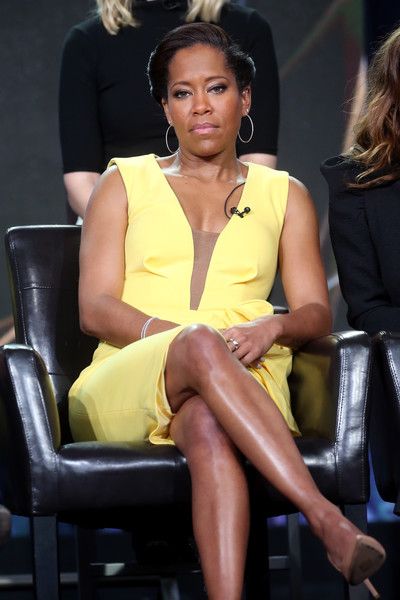 Regina King, who was nominated for a Golden Globe last year and won back-to-back EMMYs, hits the panel with the "American Crime" cast to dish on season 3.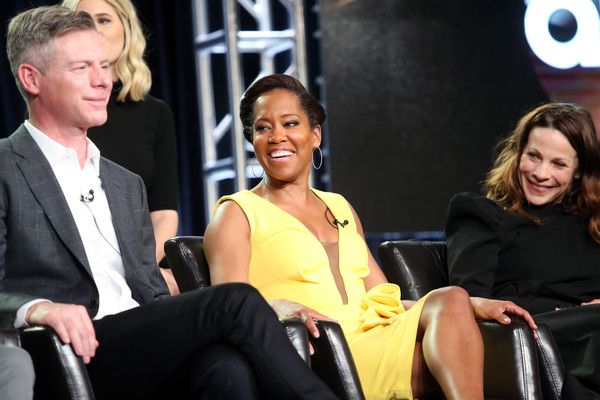 This season, the anthology series will explore American labor issues, including immigration and modern-day indentured servitude. Regina is set to play Kimara Walters, a single social worker in her 40s who wants to help people in need. Not only that, she urns to have a baby of her own.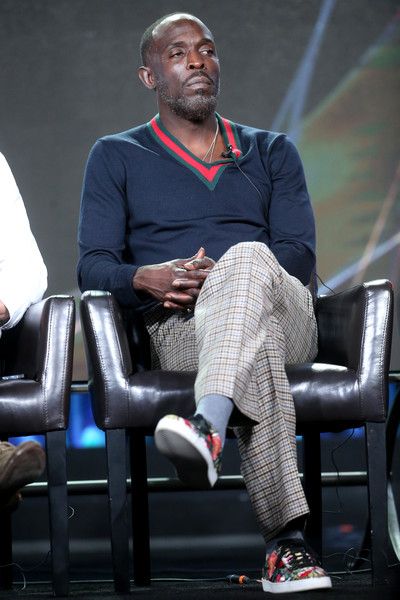 YBF actor Michael K. Williams was in the mix to chat about his new ABC series "When We Rise." It's an eight-hour miniseries about the gay rights movement that will feature Whoopi Goldberg, Rosie O'Donnell and more as guest stars.
According to Deadline:
Williams will play African American Community Organizer Ken Jones. Aquino is transgender activist Cecilia Chung. Goldberg is Pat Norman, the first openly gay employee of the San Francisco Health Department, O'Donnell plays Del Martin, co-founder of the first Lesbian organization in the country, O'Hare is Jim Foster, openly gay Democratic party organizer, and Pierce will play Dr. Jones, Cleve's father.
A much needed series during Trump's reign as president.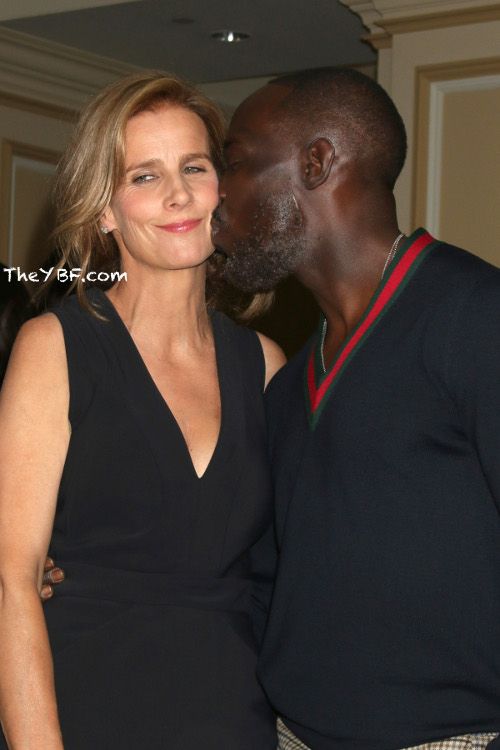 Michael planted a wet one on his "When We Rise" co-star Rachel Griffiths' cheek during the TCA presentation.
"When We Rise" premieres February 27th on ABC.
Laurence Fishburne's wife Gina Torres made her way on stage to talk about her role in Shonda Rhimes' "The Catch." By the way, she's also gearing up to star in a new ABC pilot titled "The Death of Eva Sofia Valdez."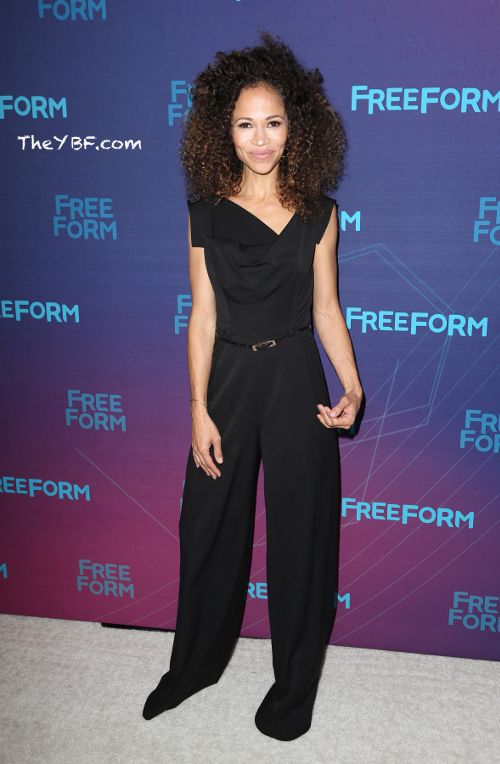 "The Fosters" star Sherri Saum made her way to the Freeform (formerly known as ABC Family) TCA panel to help announce the drama series has been renewed for season 5.
"Shadowhunters: The Mortal Instruments" star Isaiah Mustafa stepped out to chat about the 2nd season of the show that recently premiered.
Photos: Getty/WENN/Empire's Twitter