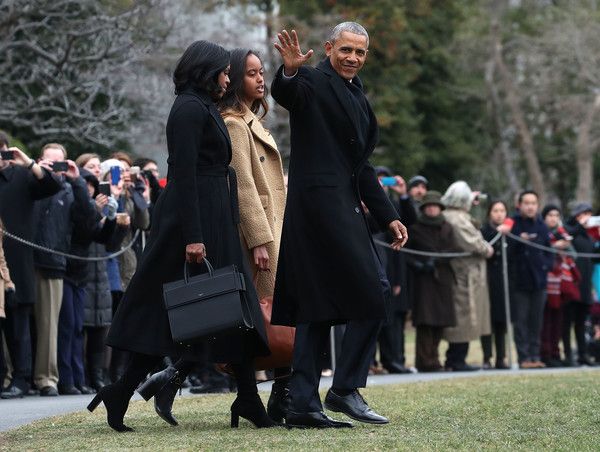 While most folks were crying their eyes out while watching President Obama give his final farewell to the nation Tuesday night, Twitter lost its collective mind trying to figure out where Sasha Obama was.  The mystery has been solved.
Sasha, 15, is a sophomore at the prestigious DC private school, Sidwell Friends, was not looking for Trump's tax returns or throwing a teenaged fit.  She wasn't grounded (that we know of) or any of the other foolish responses folks came up with when the #WhereIsSasha went viral.
It is a bit odd the youngest Obama was not present in Chicago for one of the biggest nights of her father's career, especially since she's been at pretty much every one of her dad's big speeches.  We figured it was something school related, and that it was.
While new high school graduate Malia Obama doesn't have classes to worry about until next fall when she starts school at Harvard, Sasha is still trekking her way through high school.
A senior administration official said Sasha missed the speech because she has a huge exam in the morning.
Ah, those pesky high school tests.
POTUS didn't leave out Sasha when talking about his family in his speech, though.
"Malia," Obama said, gesturing to his eldest daughter, "...and Sasha, under the strangest of circumstances, you have become two amazing young women. You are smart and you are beautiful but more importantly, you are kind and you are thoughtful -- and you are full of passion. And bore the burden of years in the spotlight so easily. Of all that I have done in my life, I am most proud to be your dad."
Mystery solved.  Now, back to our regularly scheduled program of tears....
Photos: Getty