Twitter is clowning Draya after several twerking videos surfaced as she celebrated her birthday. Decide if Draya's twerk needs some work, plus peep pics of Blac Chyna returning to the party scene for the first time since having Dream Kardashian inside…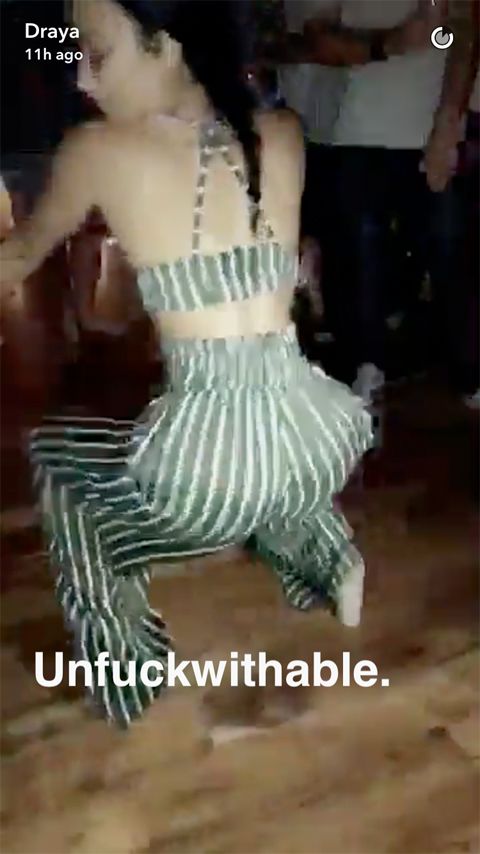 Girls just want to have fun!
Over the weekend, reality star turned business woman (chick DOES make some fire swimsuits) Draya and her girls jetted to Cabo to celebrate her 31st birthday. Decked out in a pinstriped jumpsuit, the former "Love & Hip Hop: L.A." star hit the dance floor to serve up a quick twerk session. By the way, Draya and her friends crashed a wedding party and that's where she was busy cutting up.
There was more where that came from.
After making it back to her hotel room, the new mom again (and former stripper) decided to continue her twerk sessions for her SnapChat fans. And the clip below is what riled everyone up:
It didn't take long for Twitter to start slamming Orlando Scandrick's fiancée over her "struggle twerk." Their words, not ours. Peep the tweets:
U can tell draya living the washed life according to the stiffness of her twerk

— Lucrezia Borgia (@whtNBlueBlazerz) January 8, 2017
Draya bought a whole booty and still can't twerk.

— Liv (@olivexoil) January 8, 2017
Lowkey draya can't dance to me lmaooo

— shaaayyy shaaaayyy (@Dollyyymangoo) January 9, 2017
The Mint Swim designer still wasn't finished. She had something to prove: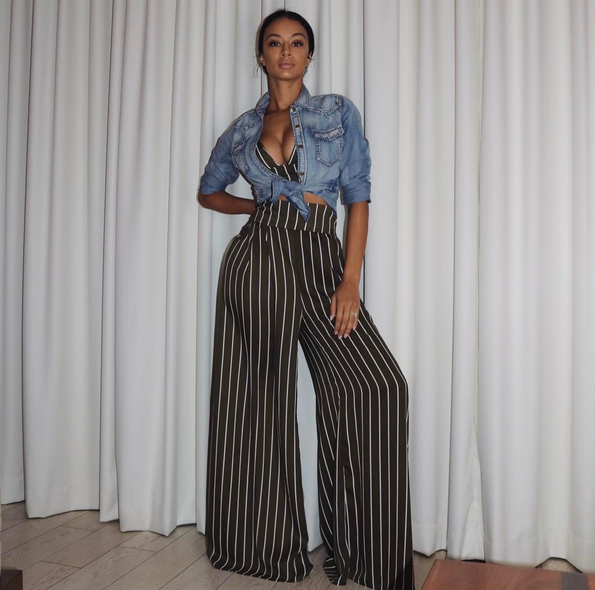 Draya must have caught wind of the talk on Twitter and decided to clap back at her haters:
It's weird to hate on someone having a good time.

— Draya Michele (@drayamichele) January 8, 2017
I only struggle with getting proper respect and credit for my accomplishments.

— Draya Michele (@drayamichele) January 9, 2017
Well, she's back in L.A. and back to her motherly duties, sharing a cute flick of herself and her son Dru cuddling in bed together:
Cute.
Another new mom again on the party scene...
Less than two months after giving birth to her daughter Dream Kardashian, Blac Chyna is back on the party scene.  With platinum hair.  And a blinding cheek highlight.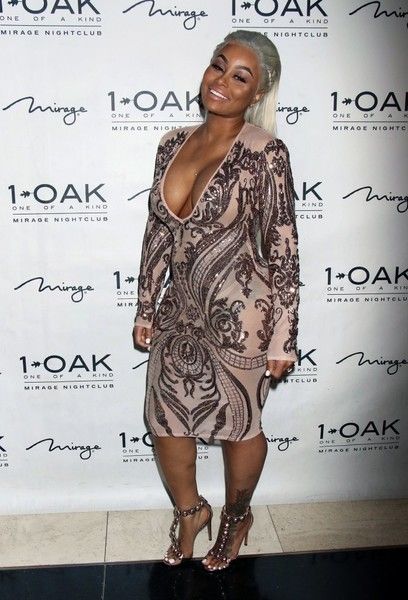 The soon-to-be Angela Kardashian stepped out for the first time since giving birth to host an event at 1Oak in Las Vegas.
Showing off her post-baby curves, Chyna rocked a skintight sequin embellished dress. She mixed and mingled with fans who held up giant cardboard cutouts of her head, fiancé Rob Kardashian's head and her daughter Dream's head. Speaking of Rob, he was not in attendance, likely at home with baby Dream.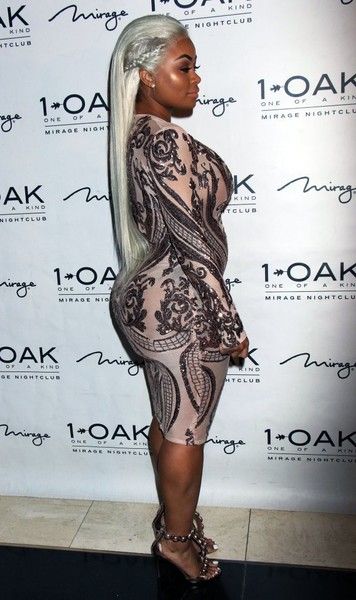 Oh.
After her club appearance….
Chyna and her hotel slippers linked up with French Montana (Khloe Kardashian's ex and Rob's friend) to shoot a video at Van Nuys Airport in L.A. French captioned, "Young legends."
Oh.
Photos: Draya's IG & Snap/FameFlynet/French's IG