First Lady Michelle Obama is across the pond for the 2012 Olympics in London where she hung out with David Beckham, greeted the Queen and promoted her "Let's Move" campaign.   Mrs. O is serving as the head of the US Delegates to the Olympics.  Deets inside.......
Mrs. Obama hosted an exercise session this morning in London (attended by sexy soccer star David Beckham) as part of her 'Let's Move!' anti-obesity campaign.
During the breakfast event, she said,
"Wow - I'm going to be saying that a lot over the next few days. Wow! I can't believe I am here, I am beyond proud. Some of my fondest memories growing up and even as an adult for that matter involved watching the Olympics on TV.

I know each of you probably were in that position. Being here is otherworldly for me, you know. I am still so inspired by all of you. I am still in awe of everything you have achieved."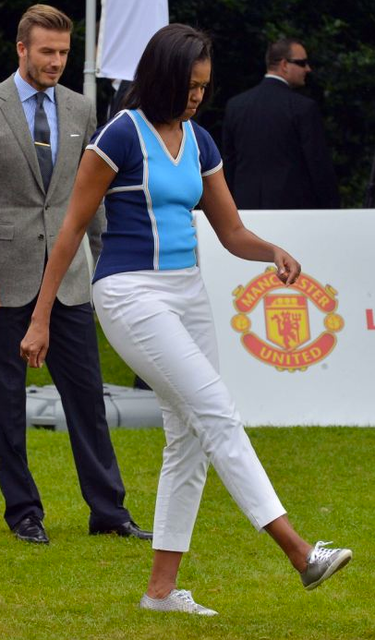 And David picked up a few tricks from the First Lady.
Later today..........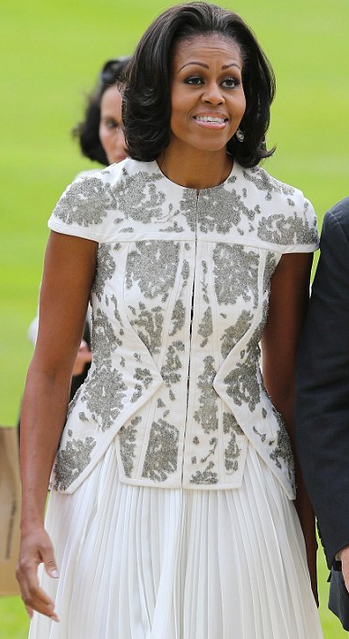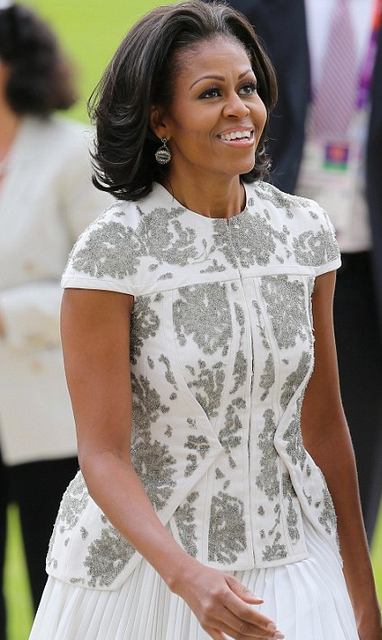 The First Lady swapped out her sporting attire for a white and silver embroidered dress.
Then she attended a reception hosted by Queen Elizabeth at Buckingham Palace where she was escorted by US Ambassador Louis Susman.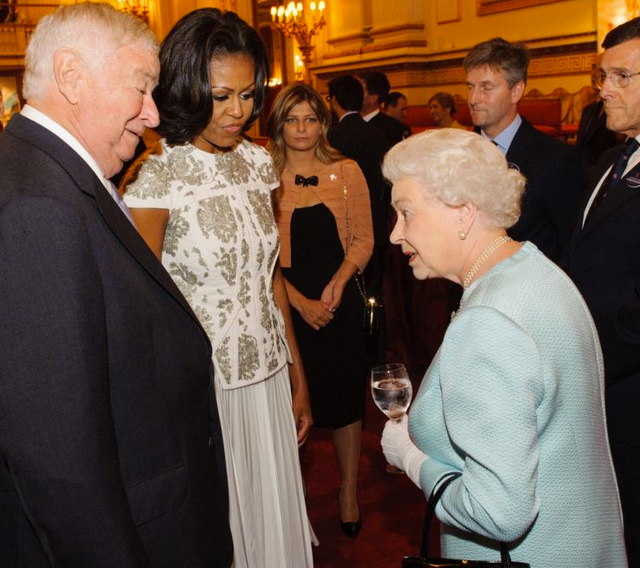 She greeted The Queen at the reception where they dined on British sparkling wine and canapes including quail's eggs and celery salt, cornet of smoked duck and rosette of smoked salmon.  So English.  Gotta love it.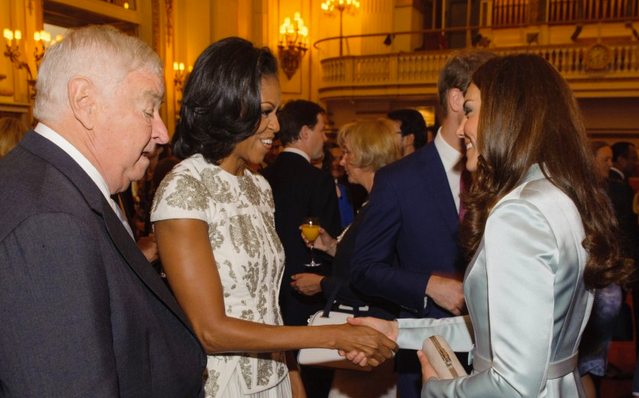 And she also chatted with Prince William & Duchess Catherine.   Tonight are the opening ceremonies.  Who's watching?
Watch video of Michelle kicking the ball around with the kids here: