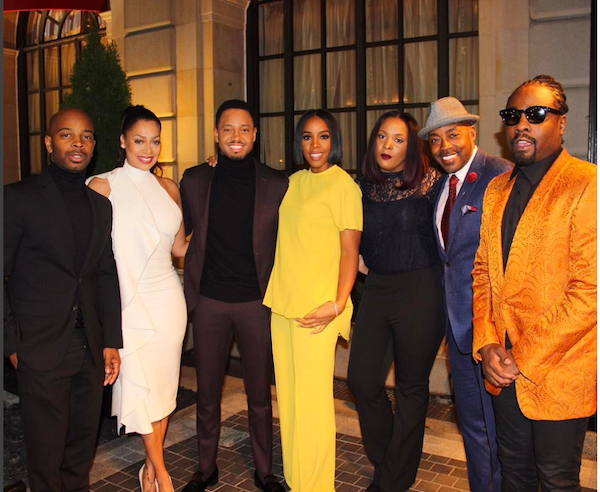 There's a slim-to-none chance we'll ever see this much YBFness slaying in the White House again in our lifetime.  So get into the most epic bash thrown in the White House, all to celebrate The Obamas' last eight years.
The celeb-filled guest list was one for the books Friday night at the White House for The Obamas' final bash.  Before phones were confiscated (and you know that means The Obamas planned to cut ALL the way up, deservedly so), Hollywood gave us a peek at what was going down.  Everybody and their grandma was in the mix, making the night extra lit.  Beyonce, Jay Z and Oprah were also invited.
LaLa Anthony and Kelly Rowland changed clothes from their earlier event with FLOTUS as she gave her last speech.   We're obsessed with La's dress, per usual, and Kelly is also looking gorgeous as usual.
The ladies posed it up with Terrence J, Kelly's husband Tim, Will Packer and Wale.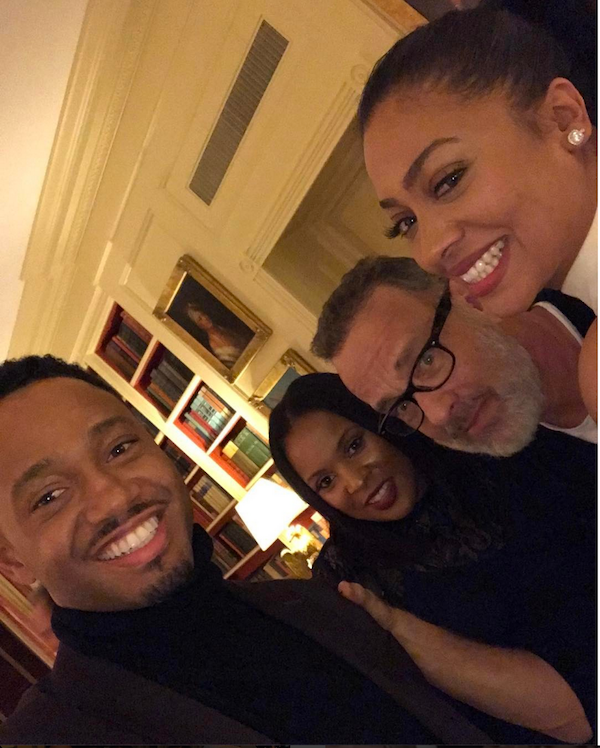 Ha!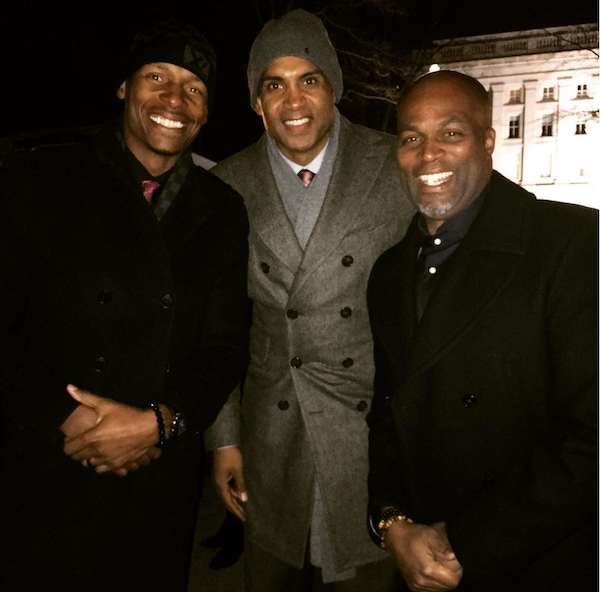 Grant Hill and Tamia rolled up tot he White House and snapped pics with Ray Allen and Chris Spencer.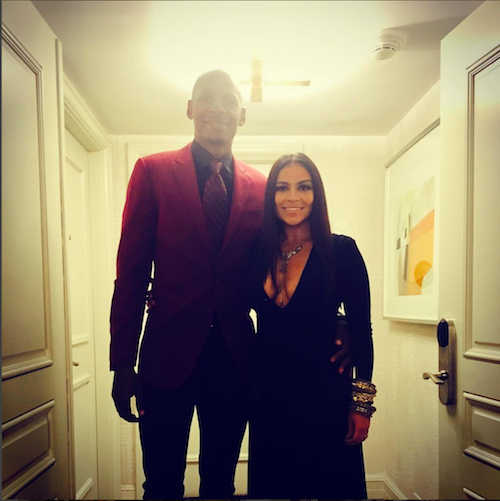 Ray and wife Shannon are look hot.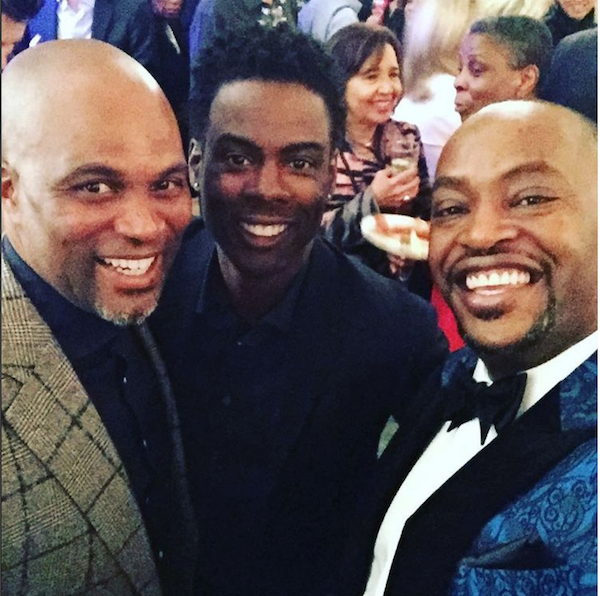 Don Cheadle and Chris Rock were in the mix too.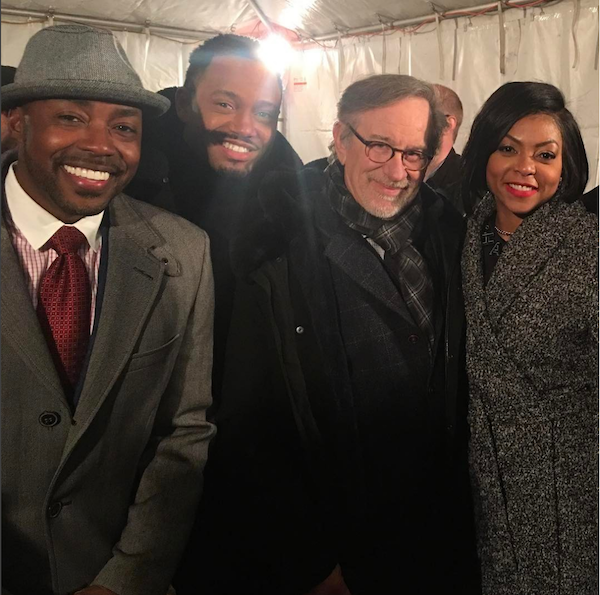 Taraji P. Henson and Steven Spielberg snapped pics outside in the security line.
Chance The Rapper, The Obamas' newest bestie, trekked it 21 hours from across the world to be there.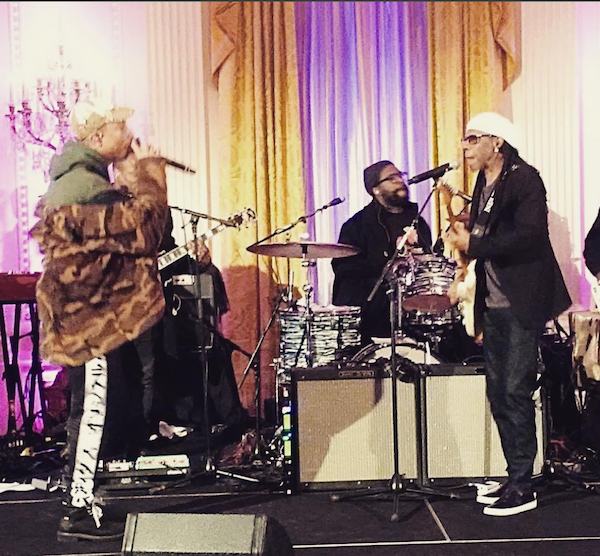 Even the performances were lit.  Earth, Wind and Fire, The Roots, Pharrell and Solange all rocked their soundchecks.  Solo said:
The sound check of life... Was truly the ultimate, ultimate honor. Can't even put into words. Really. We will miss your excellence, your grace, and the phenomenal legacy you have let us all share. #obamaout
And it was all about the couples: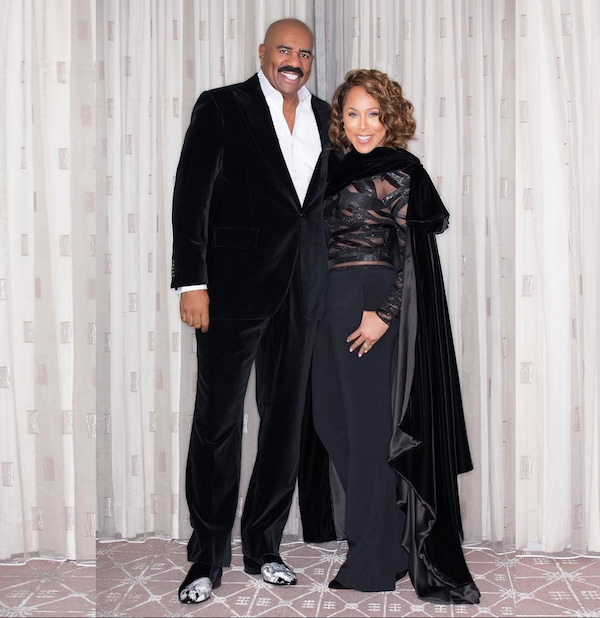 The Harveys shut ish down as usual.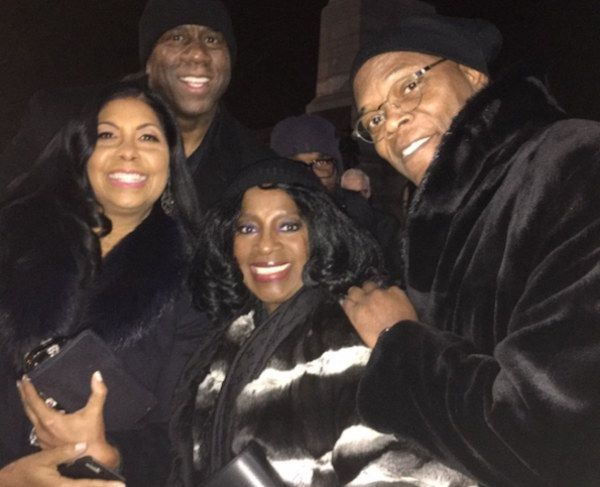 BFFs The Johnsons and The Jacksons rolled to the party together.
John Legend and Chrissy Teigen caught up with celeb friends in the security line.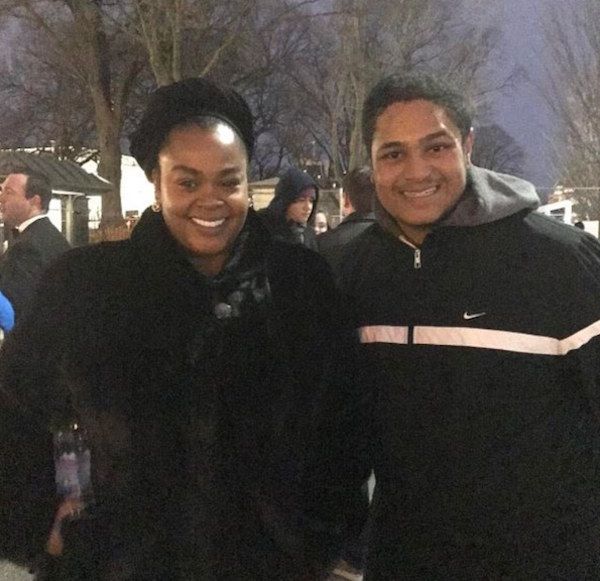 Jordin Sparks and her dad, and Jill Scott too, were spotted outside.

And so were Stevie Wonder and Tracee Ellis Ross.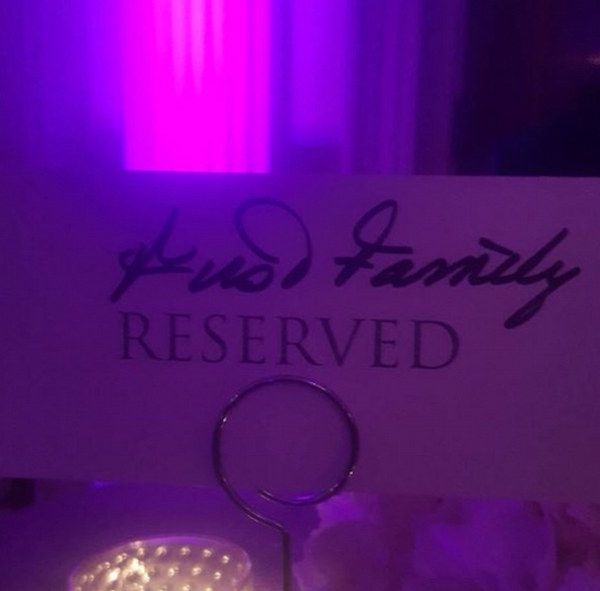 *single tear drop*
Reportedly, the party went on till 4AM, breakfast of chicken and waffles were even served, and Tom Hanks, Sarah Jessica Parker and Meryl Streep owned the dance floor. Our kind of party.
Photos/Video: Instagram