Serena's 2017 is off to a diamond-worthy start.  Get a glimpse at why inside...
Just days after announcing her engagement to Reddit co-founder Alexis Ohanian, tennis champ Serena Williams gave the world a sneak peek at her ring.  When your man is worth over $4M (and you have $150M of your own), that ring will obviously be bomb.  And from what we can tell, it is.  Not just the actual diamond ring, but the cute photoshopped remix Serena posted to her Instagram page:
Her true fans know she's a taco-holic.  Chick is obsessed with tacos (and honestly, who isn't?).  So she threw a taco emoji over her ring when she posted to Instagram.  Ha!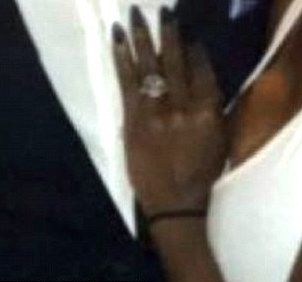 Her fiance Alexis posted the real thing to Reddit though because, genius publicity strategy.  It may not be the clearest picture, but that looks like a WHOPPER of a diamond.  Get it how you live, Rena!
Photos: Instagram/Reddit