NFLer Odell Beckham Jr. (barely) disguised himself as a Lyft driver picking up several folks for their Monday commutes. When he reveals his identity, hilarity ensues. Peep the funny clip inside…
Before the New York Giants hit the football field against the Greenbay Packers, Giants wide receiver Odell Beckham Jr. is having loads of fun in NYC.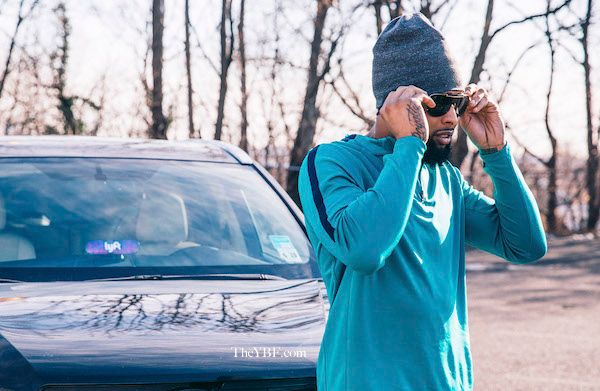 The NFL wide receiver is the latest celebrity to go undercover as a Lyft driver and the fans' reactions are nothing short of hilarious. Odell disguised himself in a Nike sweatshirt, a hat and sunglasses to kick off his Lyft shift one Monday morning in NYC.
A passenger even clowned his hair after he asked her where he could get a hair cut. She said,"Oh your hair looks cool. I mean, it kind of looks like Ramen noodles."
Of course, he danced around a bit while driving around.
Once he reveals his identity the passengers lose their sh*t.
Peep the funny clip below:
What would you do if Odell rolled up as your Lyft driver?