Looks like the ongoing court war between Ciara and Future has come to an end. Plus, go inside CiCi and Russell's cutesy date night inside…
Ciara is kicking off 2017 on a positive note. The pregnant R&B singer has dropped her $15 million defamation lawsuit filed against her son's father Future after he called her a bad mother in a series of tweets and a radio interview. 
It's being reported she filed legal documents in Superior Court in Fulton County, GA and that the case has been dismissed "with prejudice," which means she can't refile it.
In June 2016, the Atlanta rapper withdrew his lawsuit against CiCi that he launched in response to her defamation suit.
TMZ sources said Future didn't cough up any cash to Ciara for having the lawsuit dropped, so it appears they have called a truce of some sorts.
Good for them.
With all of that behind her, the pregnant R&B singer enjoyed a super cute date night with her husband Russell Wilson last night. In the SnapChat clips, Ciara was like a giggly school girl.
Get into their black love cuteness below:
Something very sexy about a man claiming what's his!
And since it's Flashback Friday: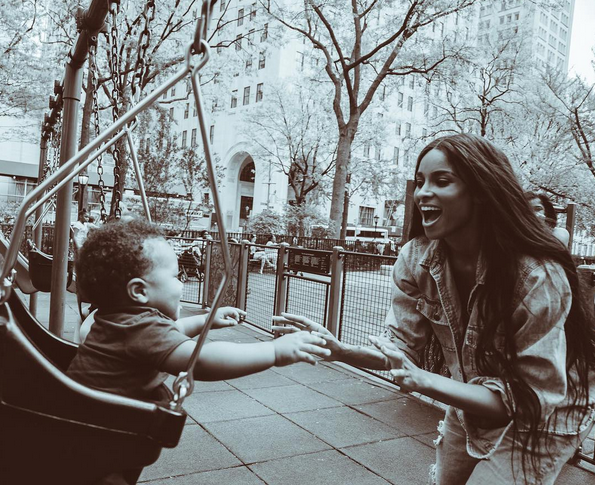 CiCi shared this adorable shot of her pushing Baby Future during a fun trip at the park in May 2015. Adorbs!