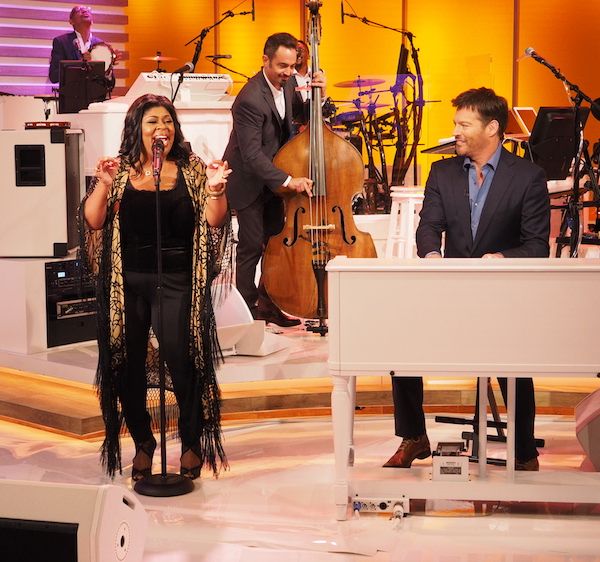 The backlash against Kim Burrell after her anti-gay sermon just keeps on growing.  Now, she's been dropped as an honoree at a major music awards event.  Details inside...
The BMI organization wants NO parts of the Kim Burrell tragedy.
It's less than two weeks before BMI's 18th annual Trailblazers of Gospel Music event, and Broadcast Music, Inc. just yanked Kim Burrell from their program.  She was named as one of two honorees, the second being Marvin Sapp, back in November.
BMI's Trailblazers of Gospel Music is an annual celebration of gospel music and its many talented songwriters, but Kim for sure won't be celebrating with them this year.
"Given the controversy surrounding this year's co-honoree Kim Burrell, we have asked her to not take part in the ceremony in order to allow the focus to remain on the songwriters and their music," the BMI organization said in a statement Friday afternoon.
They explain further stating,"BMI was founded over 76 years ago with an open door policy to welcome songwriters across all genres, and that same spirit of tolerance, diversity and inclusiveness continues today."
The event is scheduled to go on January 14th at the Rialto Center for the Arts in Atlanta.  The organization says the event "serves to pay tribute to the very best of the gospel music community." Former Trailblazers award recipient Yolanda Adams will host (we hear Kim might be seething about that fact) alongside gospel singer-songwriter VaShawn Mitchell.
Kim's new Christian-based radio how was also dropped from Texas Southern University's radio programming. She was also dis-invited from "Ellen" after being booked to sing her Hidden Figures soundtrack duet with Pharrell.
When it rains...