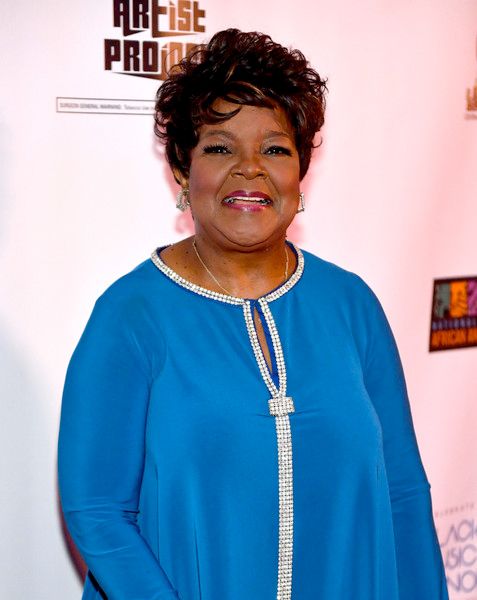 Pastor Shirley Caesar seems to be backtracking with the statements she made about Kim Burrell's anti-gay sermon. Find out what she said inside…
All hell broke loose when Kim Burrell served up an anti-gay sermon via Facebook Live.
Pastor Shirley Caesar didn't waste any time to speak up in support. But now, she's seemingly backtracking.
During a sitdown conversation with Bishop George Bloomer., the Gospel singer tries to explain what she meant during a sermon at First Baptist Church of Glenarden Wednesday night. She said, "You (Kim Burrell) should've said something 4 years ago when our President made that stuff alright."
Well, she appears to be preaching to a different tune now. She said,
"Actually, what I was saying, Bishop, is why now? Why wait till now to be bothered with something like this? My thing is that, that was then, this is now. Let's go forward with our lives. I want to say not only to their community, every church community, let's go on with out lives now. Time is too short. Eternity it too long. We don't have time for a bunch of foolishness."
She said she never said anything to harm anyone and that she doesn't have time for that. Pastor Caesar wants everyone to put "that stuff" behind them and move on.
Check out the clip:
We wonder if she decided to address the controversy since she's receiving so much backlash on social media.
Makes you wonder….
Photo: Getty