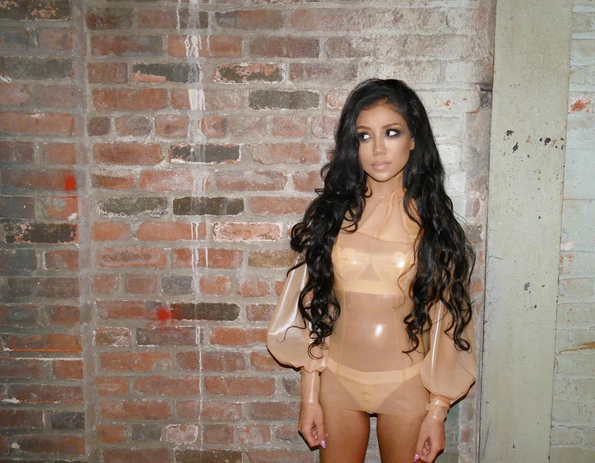 Jhene Aiko is a maniac in the bedroom and she likes to be bound and gagged. Get into her self-directed visual "Maniac" and listen to August Alsina's addictive new track "Drugs" inside…
Jhene Aiko likes it rough in the bedroom and she's serving up sexual new visuals for her new track "Maniac" where she makes her directorial debut.
"Maniac" is the leading track from her upcoming untitled sophomore solo LP, the follow up to her solo debut album Souled Out.
The visuals show the R&B singer bound and gagged while tied to a hospital bed in the asylym-set. Oh?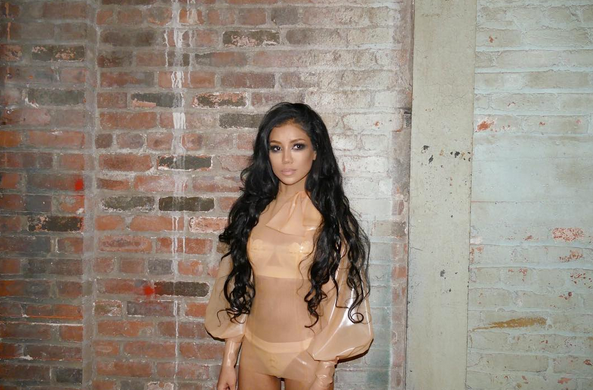 While coming up with the concept of the video, Jhene said she wanted to explore what it means to be a manic. So, she did extensive research on old asylums and learned the "bizarre techniques that were used back in the day to treat mental patients."
"There are so many layers to my personality, Jhene tells Rolling Stone."One of them is very sexual and 'Maniac' is me sharing that side of myself."
Hmm...we're sure her boyfriend Big Sean is loving all of it.
Jhene said the timing of the visuals coincides with a recent bipolar disorder diagnosis.
"I learned that lots of women were admitted for absurd reasons, including being 'nymphomaniacs' and were basically tortured in the name of treatment," she said. "Ironically, I released 'Maniac' at a time where I had recently been diagnosed with bipolar disorder, so my interest in the research was genuine. I think we all have some sort of imbalance, but I also believe that we can overcome it. I find my balance through creating art. The 'Maniac' visual is the story of a mental patient who finds her own cure."
Interesting.
Peep the visuals below:
In new music...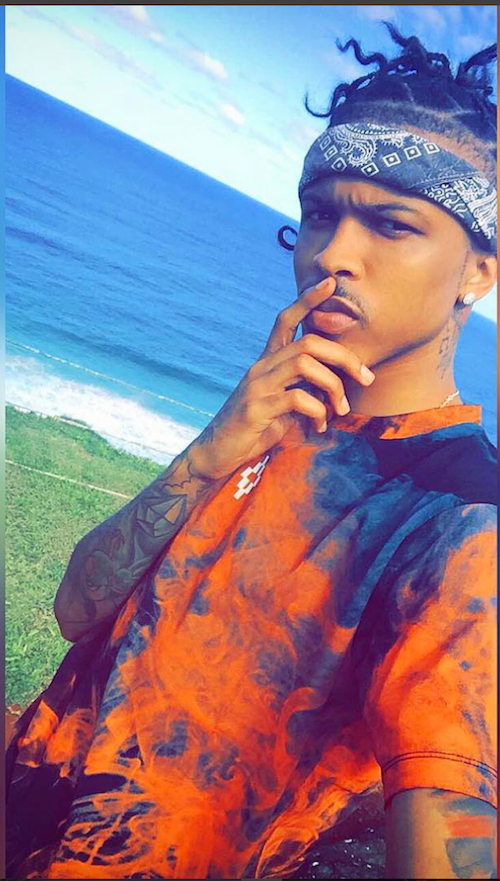 R&B crooner August Alsina didn't make much of a splash on the music scene in 2016 outside of be featured on DJ Khaled's "Do You Mind." But, it appears he's ready to take over 2017.
August dropped his new buzz track (he says it's not a single) "Drugs" where he croons about being additiced to the woman in his life. He sings,
"And I can't seem to find you nowhere/ Baby you got me patrollin'/ 'Cause you been on the run Forest Gumpin'/ Girl, don't hide it/ I'm just tryna do this dirty laundry/ I got a few towels to throw in/ Just lick my blunt when I roll it"
Take a listen to his comeback track below:
Sounds like he's gearing up to drop his junior LP soon.
Photos: Jhene's IG/August's IG