Nicki Minaj confirmed she's single yesterday and her ex-fiancé Safaree Samuels is already shooting his shot. More inside…
With Nicki Minaj on the market, it seems all the fellas are trying their hand. But, there's one man in particular who wants a chance with Nicki and we're confused.
Yesterday, the Young Money rapper confirmed on social media that she's a single lady, ending her almost two-year relationship with rapper Meek Mill. No word on who broke up with who, but Meek has been posting some shady posts on Instagram (then deleting them) alluding that Nicki walked out on him.
Well, Nicki's ex-fiance Safaree Samuels says he would be open to getting back with the "Anaconda" raptress if she were open to it. His rep dished to TMZ that Safaree never stopped loving Nicki and is ready to start communicating again.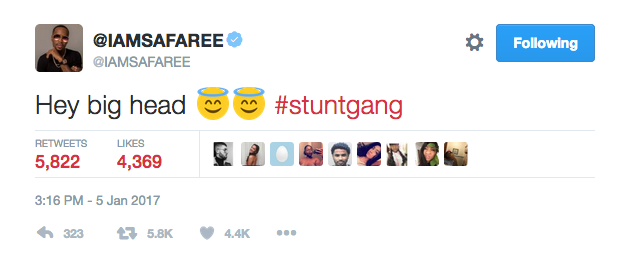 He's funny.
He also says Meek did absolutely nothing for her career and that Meek himself was the one who gained the most from their relationship.  We gotta agree there.
With the way Saf and Nicki went back and forthon social media airing out their dirty laundry, it seems weird he would be so quick to want to reunite. And didn't he say she only dates for publicity? Maybe he's looking to be in the limelight. We guess you can't help who you love...if love is actually at play.
Do you think Nicki will take him back?
Photos: Getty