Welp, that's officially a rap on Omeeka.  The latest below...
The break up rumors are true.  Nicki Minaj just confirmed she's a single woman again.  She and Meek Mill are kaputz.
The raptress tweeted minutes ago about focusing on her work instead:
We figured something was up when they didn't spend any of the Holidays together.  We even talked about it a few days ago.
Meek hasn't said anything, and last posted about Nicki while they were on his birthday vacation in Turks and Caicos 3 weeks ago.  We hear a huge fight went down during the island vacay, so...yeah.
Meanwhile, Soulja Boy wasted no time shooting his shot.  He posted up pics of him and Nicki while expressing his emoji-filled love for her: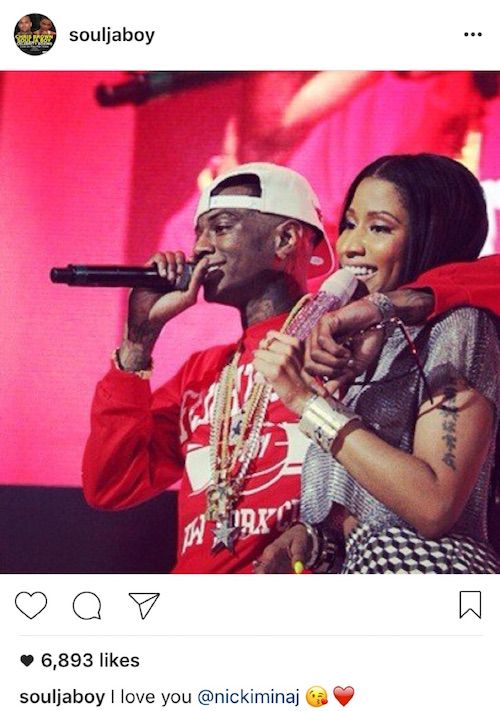 This guy....
BONUS: Anybody else hear this epic Nicki Minaj rant about insecure men in their head while reading this?
Photos: Instagram/Getty