Mahershala Ali is racking up ALL the accolades.  ALL of 'em.  See his latest W Mag cover as he gets all wrapped up with Nicole Kidman, plus Taraji P. Henson, Naomie Harries and Ruth Negga raising eyebrows, below...
He's in the running for every Award this season thanks to two MAJOR films Hidden Figures and Moonlight.  So it's only right the sexy actor we kinda fell in lust with during season 1 of House of Cards is getting his due.
The Golden Globe nominee -- and inevitable Oscar nominee -- Mahershala Ali is rocking the cover and pages of W Magazine's annual Best Performances award season issue.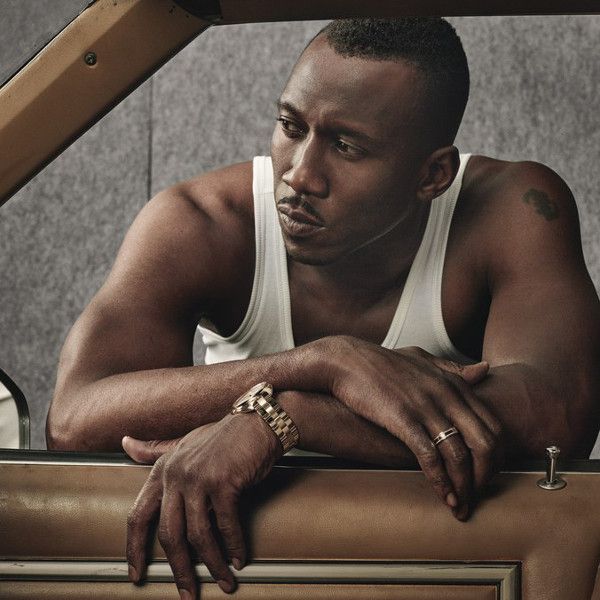 Yessss.  So simple, yet powerful.
By the way, the married star revealed he's a softee inside the tough exterior.  He cried when he first read his Moonlight script:
"I was blown away," Ali, 42, tells E!"I actually cried a couple of times because it was just so beautiful on paper. It was a tough read but you could really connect with the characters. It felt so human."
He also just received the coveted Breakthrough Artist Award at the Palm Springs International Film Festival on Monday.
Also in the mag: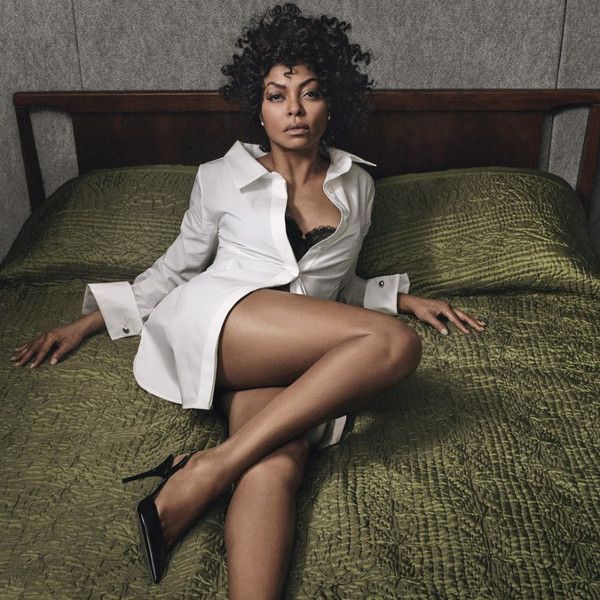 Taraji P. Henson poses it up in a Monse shirt, a La Perla bra, Forevermark by Natalie K earrings and Jimmy Choo shoes.  Yeah, we're still rolling our eyes at her getting snubbed for pretty much all the awards, despite her epic portrayal of Katherine Johnson in Hidden Figures.
Taraji told W about why she's getting the last laugh, despite failing pre-calc in school:
"I'm a pretty good actress. You could say that, right? Well, to play Katherine Johnson, a mathematician who figured out a way to get NASA astronauts into space, I had to be believable as a math expert—and I failed math in college. Precalculus looked like Chinese to me. Even with two tutors, I still failed. So God has an incredible sense of humor, because now I am playing a mathematician! Even on set, they would have a professor there to try and teach me. I said, 'Show me what I have to write and I'll memorize it, because I'm not gonna get it.' Take that, math! I won: I became an actress."
British Bombshell and Moonlight star Naomie Harris is featured in a hot black & white shot:
And the newest fashion darling, Loving star Ruth Negga, is getting almost smoochy with Natalie Portman for one of the covers: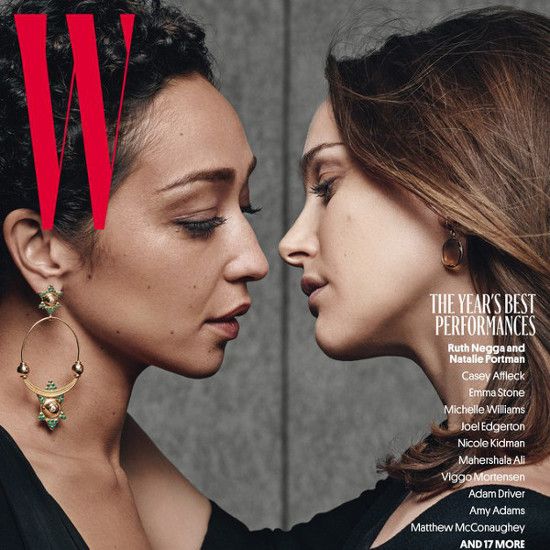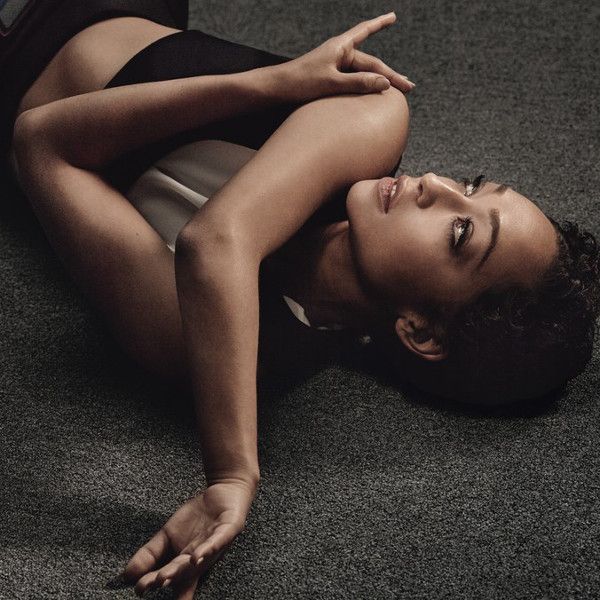 Photographs by Craig McDean