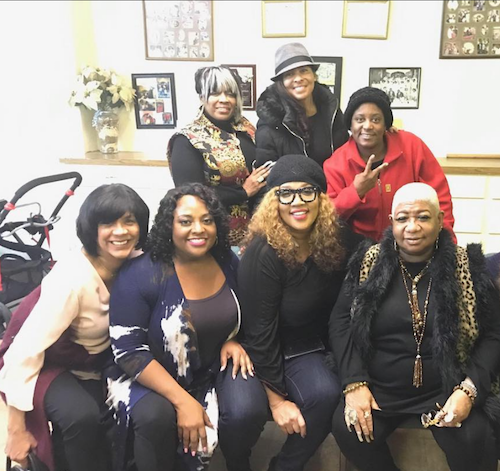 Apparently, some foolishness went down at comedian Ricky Harris' funeral today.  A fight broke out, according to Sherri Shepherd.  Deets inside...
We see we're still doing this foolery in 2017 -- fights at funerals.
Comedian Ricky Harris' homegoing ceremony went down today at Official New Hope Baptist Chuch of Long Beach.  Tons of comedians came out, and apparently so did the foolywang material.
Sherri Shepherd -- who had her camera rolling -- posted up a Periscope live stream of the aftermath after a fight broke out.  She said someone approached Snoop Dogg and then Snoop's bodyguards started to fight him.  Peep the dramatic aftermath below:
Sherri posted another video saying everything is fine now.  Then, Snoop just posted the below video from the ceremony, saying (through puffs of weed smoke) that "the devil is a MF'ing lie."
Actor Vincent Ward also chimed in about the brawl:
Looks like Sherri, Kym Whitley, Luenell and everybody still had a good time afterwards:
Photos: Instagram/@herbtheentspec