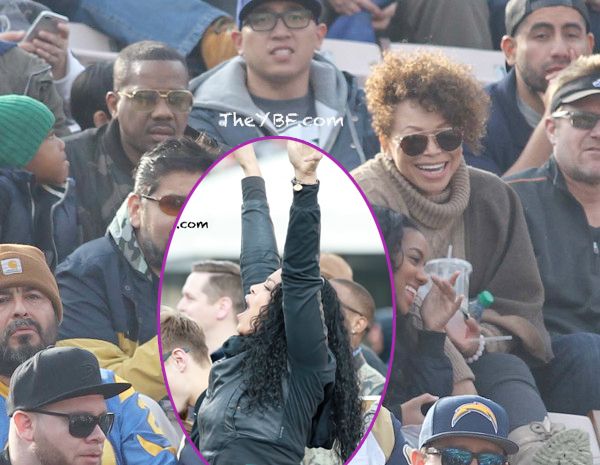 Jordin Sparks was in cheerleader mode at the Cardinals vs. Rams game on New Year's Day. Meanwhile, Tisha and Duane Martin were spotted checking out the game together. Candids inside…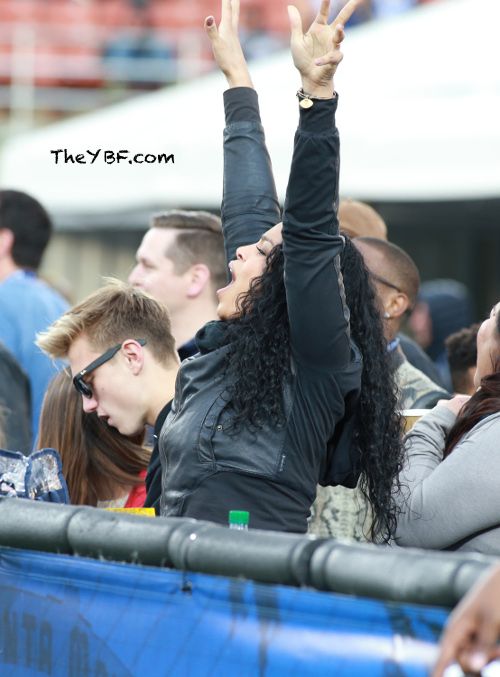 Singer Jordin Sparks is a huge Arizona Cardinals fan, so it was no surprise seeing her cheering on her beloved NFL team in the stands at the Los Angeles Coliseum on New Year's Day to check out their last regular season game.
Remember when she flipped the bird to a Seahawks fan a few years ago?
"I get intense & LOUD cheering at an @azcardinals game! I tried to keep my cheers to a minimum, in the opponents stadium, but it clearly didn't happen," Jordin said on Instagram.
The Cardinals hit the field against the Los Angeles Rams and DESTROYED them with an ending score, 44-6. Unfortunately for both teams, neither of them will be making an appearance in the playoffs this year. 
Jordin knows ending the year with a win is always good.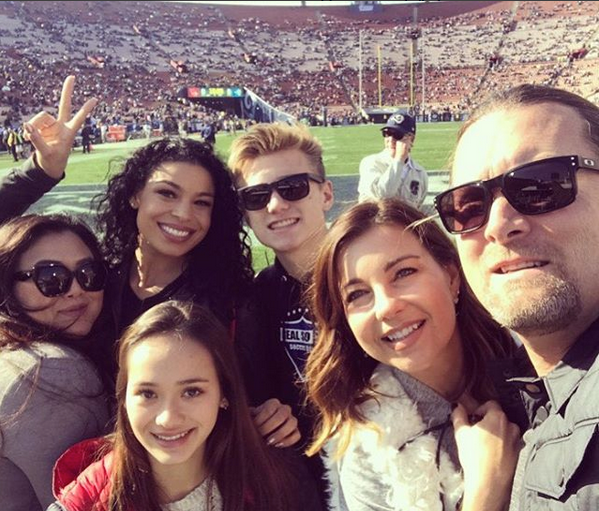 The fab singer kicked off the first day of the new year with her friends and she gushed about it about on social media saying,"Spent the 1st day of the year with my favorite people, at my favorite game, for my favorite team. What a day! Congrats on finishing strong, @azcardinals!! Looking forward to next season! #BeRedSeeRed" Gotta love a chick who loves football!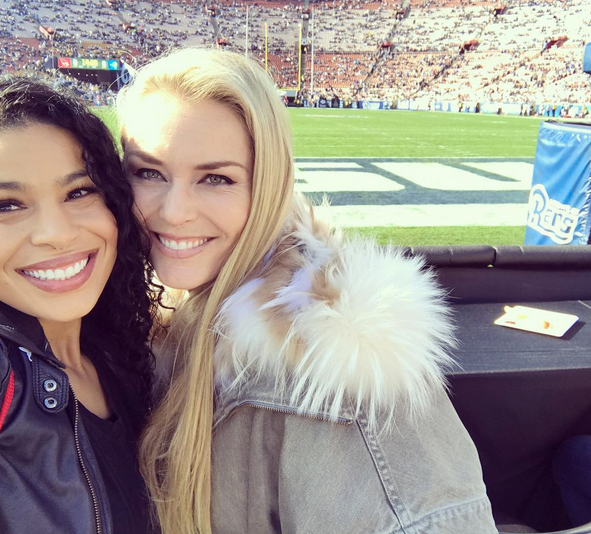 As she made he way through the stands, Jordin ran into Olympic skier Lindsey Vonn and had nothing but good things to say about her. "Saw this beauty yesterday! It was good to run into you, @lindseyvonn! Wish you nothing but abundance in health, success & love! Keep inspiring! #girlpower"
Also in the stadium...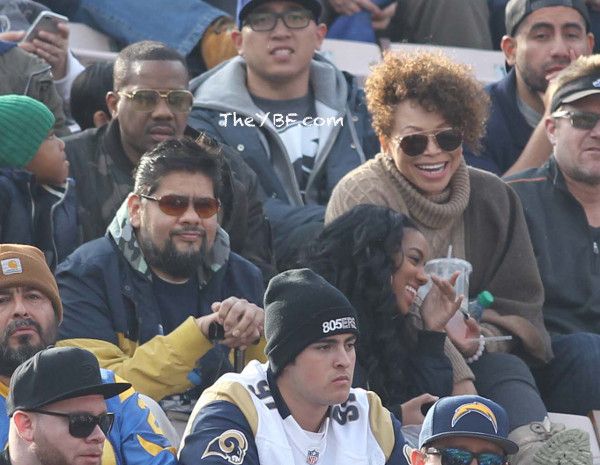 Serving up coupledom fab, Tisha and Duane Martin were spotted laughing it up in the stands with family and friends. After the game, they snapped pics on the field.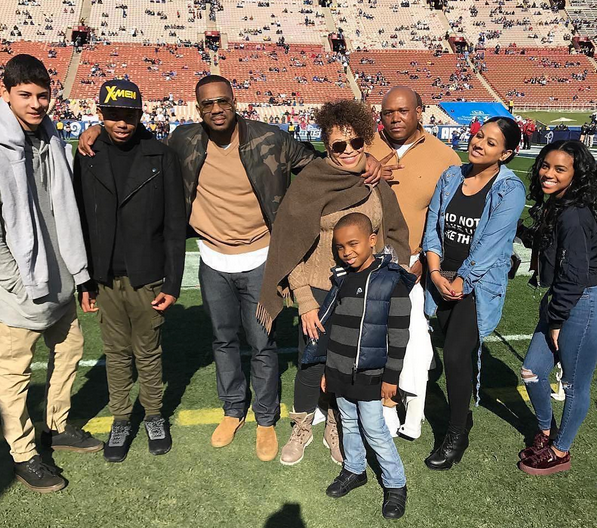 Before heading out, Tisha played out her own mom.  She video'd her mother's hair piece sitting in the driveway. The kicker? Her mom was looking for it and couldn't find it.
Check it:
We die!
Photos: Splash/WENN/Tisha's IG/Jordin's IG