Before 2016 ended, Chris Brown was busy on social media going to war with his ex-girlfriend Karrueche's stylist and his friend. See the receipts and get the latest on the drama brewing between Porsha Williams and her ex-husband Kordell Stewart inside…
So what a new year was right around the corner. Chris Brown's chill level is still set to zero.
Last night, the R&B crooner went to war with one of his ex-girlfriend Karrueche's stylists on Instagram. All this week, Breezy has been shooting his shot at Kae desperately trying to get her attention. While he and Kae has yet to reconcile, Breezy did have some words with someone from her camp.
We're not exactly sure what set the Grammy Award winner off, but he exchanged a war of words with Kae's people. We hear Bryon put up some laughing emojis under an IG post where Chris is trying to get back with Kae.
Breezy started his rant under wardrobe stylist Bryon Javar's page. Soon after, a user named @ChinoHillz, a friend of Bryon's, jumped into the mix where he threatened to hit Breezy in the face with a bottle "like Drake did." Damn!
That must have set Chris off because he gave the man his whereabouts in NYC (for all to see) last night and told him to "pull up." Chile…
Peep the exchange below: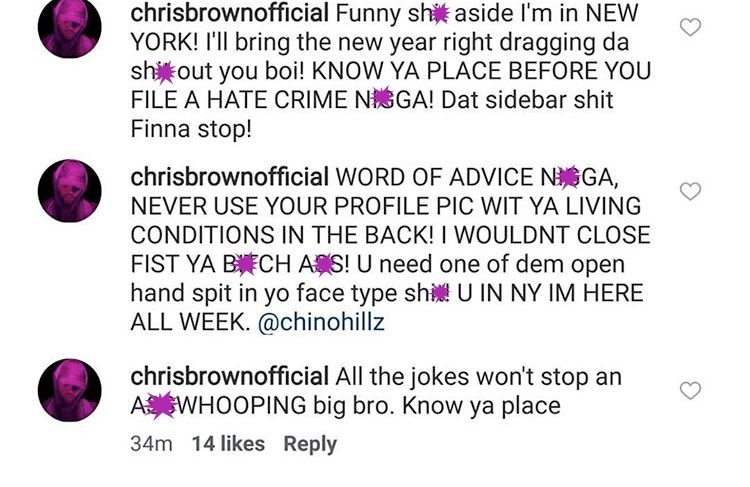 New Year, same Breezy.
Earlier in the day...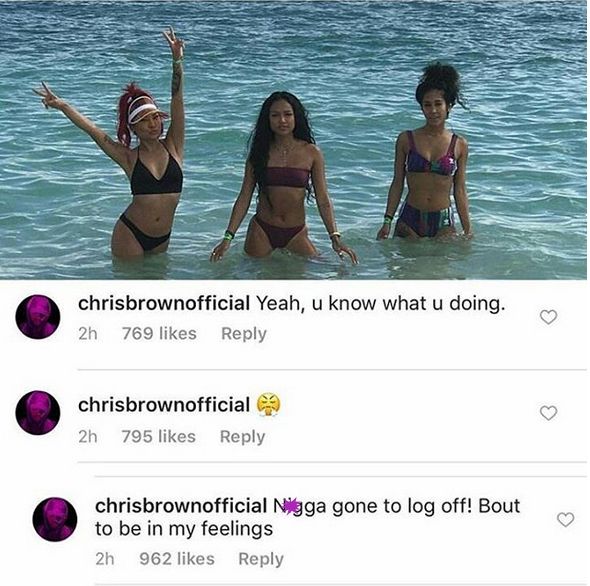 Chris was stalking Kae's page, all up in her comments section about being in his feelings. 
Kae also posted this while laying out on the beach in Jamaica....
Looks like a subliminal to Chris.
Kae doesn't seem bothered by it all though. She brought in 2017 with her girls in Jamaica.
In other ex-couple news...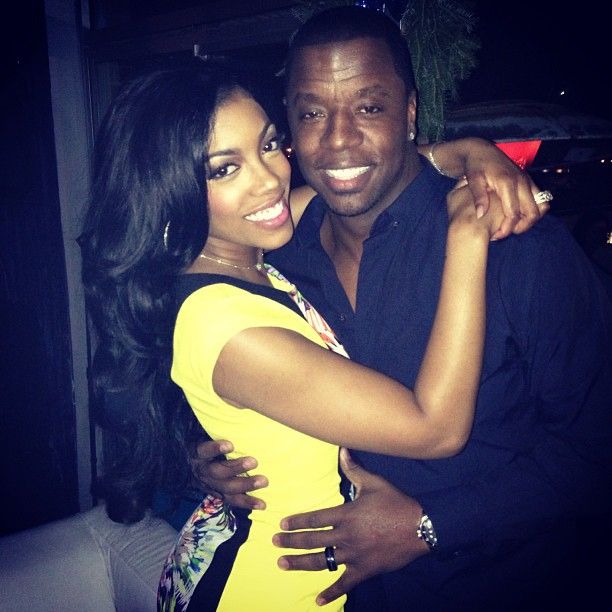 Kordell Stewart has lawyered up and he's ready for war against his ex-wife Porsha Williams.
The former NFL player has fired off cease and desist letters to the "Real Housewives Of Atlanta" star demanding she quit talking about him publicly. Last week, a "sex tape" of Kordell showing his man parts and his a** surfaced online and he confirmed it was him in the scandelous clip. Kordell blamed Porsha for leaking the video, but the reality star denied having anything to do with it.
She said she didn't have anything to do with "Kordell 'TOOTING' his derrière to the camera for the world to see."
This set him off, so he's warning her to take down ANY posts on any of her social media accounts that slander his name. If she doesn't, he's suing!
Photos: Instagram