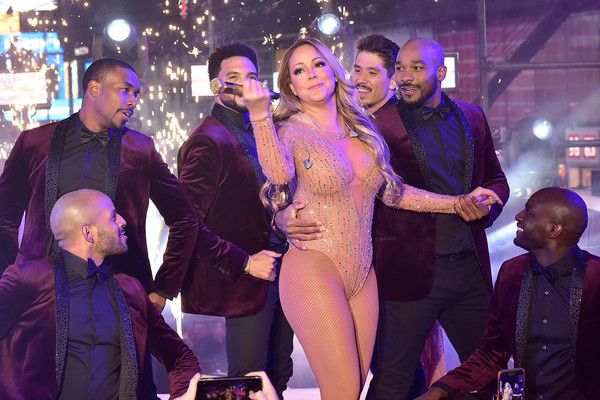 Mariah Carey shocked everyone with her LIVE New Year's Eve performance in Times Square, but not in a good way. It was an epic fail. Peep the clip inside…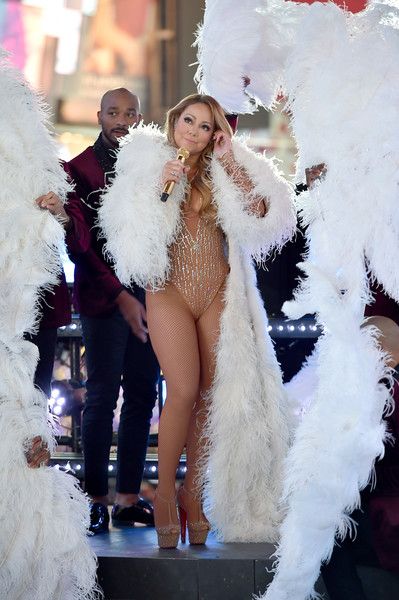 Mariah Carey certainly went out of 2016 with a bang.
Last night, the Elusive Chanteuse singer was tapped to perform live on "Dick Clark's New Year's Rockin' Eve" before the ball dropped in Times Square. But ish went from bad to worse once her performance started.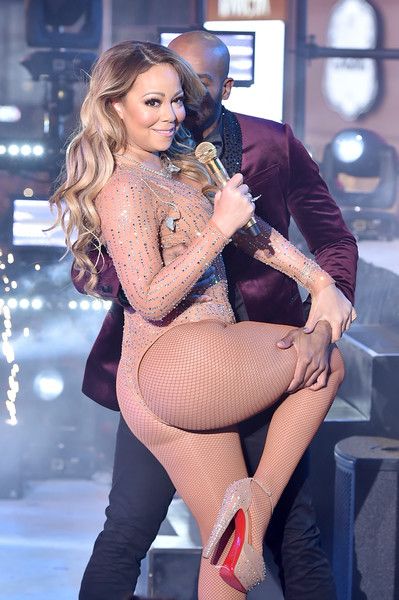 The Grammy Award winner kicked off her performance singing "Auld Lang Syne. Then, the music switched up for her to belt out "Emotions," but that wasn't the case at all. As the music blared through the speakers, MiMi complained of not being able to hear and tried to explain that the vocal track was missing. Whet? She continued to prance across the stage as her dancers did their routine, but she didn't sing a note.
It was tragic to watch. Not only that, she was tapped to sing another song after "Emotions."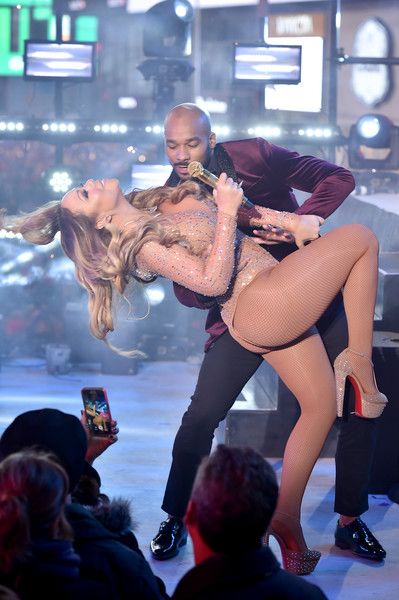 Peep the clip below:
Damn Mimi!
For her next selection, she lip-synced was "We Belong Together". The vocal track worked this time, but she kept taking the microphone away from her face. She was clearly over it, then walked off stage. Peep the clips below:
Tragic.
A source dished to The Hollywood Reporter, "The singer had suffered from a tight and difficult rehearsal schedule earlier in the night was unable to hear through her in-ear monitor … She didn't have the kind of time that she usually gets for her "Mariah-ness.'" Oh...ok.
Not only did she storm off stage, she allegedly let some folks on her team go:
Yikes!
Below, you see her all smiles moments before her performance and at rehersals with her dancers Bryan Tanaka (who she's rumored to be dating) and Anthony Burrell: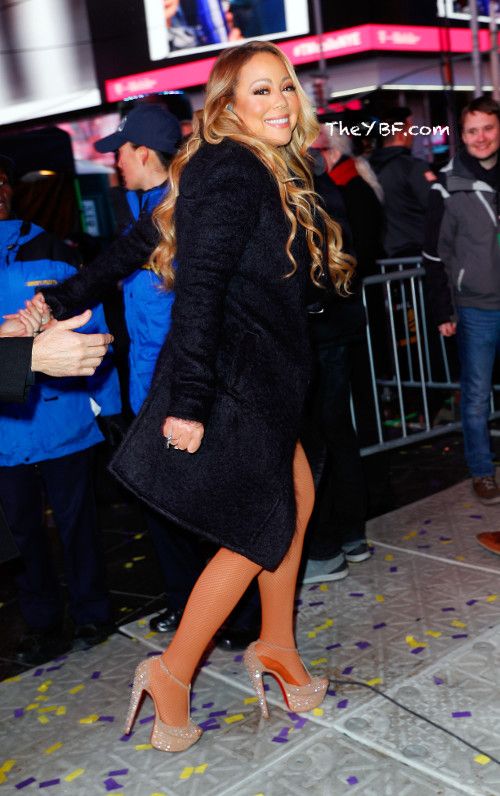 Meanwhile, MC seems to be taking it all in stride. She posted this message shortly after the fiasco:
Welcome to 2017!
Photos: Getty/Splash/Mariah's IG