Rob Kardashian is officially out of the hospital after being rushed to the emergency room by his fiance and mother.  Details on how we got here inside...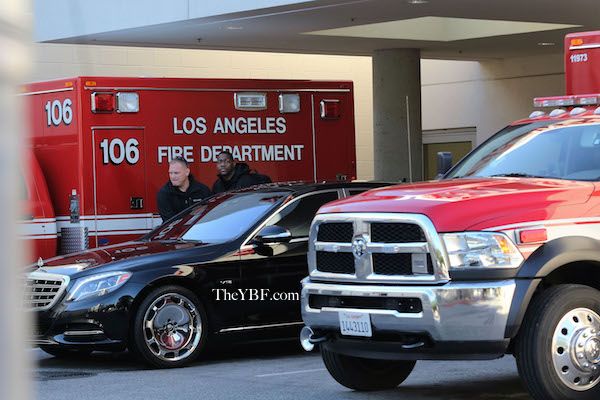 Rob Kardashian's car was seen outside the West Hill Medical Center in L.A. today, where he checked himself in last night.
Sources state he's now out of the hospital and a diabetes incident was the reason his mother Kris Jenner and fiance Blac Chyna rushed him to the hospital late last night.
Reports also say he was "depressed" and on a "terrible diet" right before he was rushed to the emergency room.  Other sources say he's been "stress eating" due to his turbulent relationship with Chyna.
We hope he's doing better and getting the help he seemingly so desperately needs.
BONUS: We're not sure if this was just a coincidence or intentional, but Rob's IG account posted up this weight loss ad almost immediately after he was released from the hospital:
It's since been deleted.
Photos: Instagram/InStar