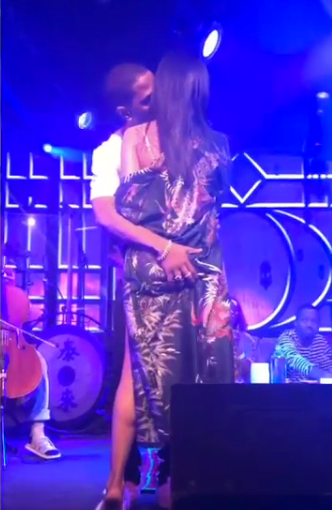 Big Sean and Jhene Aiko packed on the PDA on stage during a joint performance. Get into the a** grabbing videos inside…
Big Sean and Jhene Aiko take their love on stage where they gave fans one hell of a show.
The Chi-town rapper made a surprise appearance during Jhene's performance in Hawaii as a part of the Bamp Project and he did way more than just rap. 
The musical duo, dubbed TWENTY 88, performed their joint track "Out Of Love" before Jhene transitioned to her own spin on R. Kelly's "Feelin' On Yo Booty." Big Sean got excited and grabbed a handful of her a** as concertgoers went wild. 
Check it:
The night before, Big Sean was feeling just as freaky. He got behind his girl and attempted to bend her over . Peep the clip below:  
These TWO...
In music news, the G.O.O.D. Music artist is gearing up to release his fourth studio album titled I Decided on February 3rd.