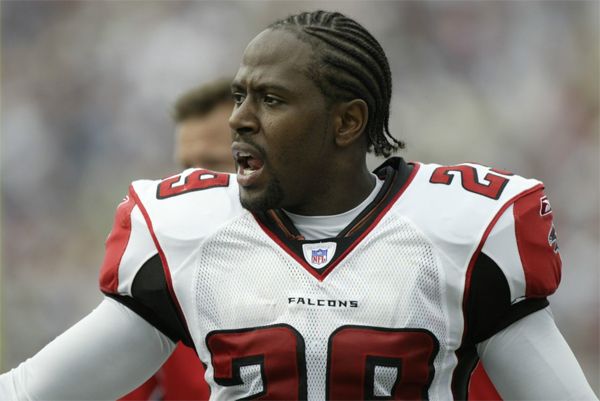 In very sad news, former NFL player Keion Carpenter died while on family vacation in Florida. Details inside…
2016 has claimed the life of another celebrity.
Former NFL star Keion Carpenter died this morning (December 29th) in a Miami hospital. The NFL safety, who played for the Atlanta Falcons and the Buffalo Bills during his six-year career, collapsed while on a run on Wednesday (December 28th) while on vacation with his family. He fell into a coma for 24 hours before he was pronounced dead at Jackson South Community Hospital. He was 39.
Keion's cousin, Jamila Smith, told the Balitmore Sun he had an accident while playing with his son. "They were running to the car when (Carpenter) slipped, fell, hit his head and slipped into a coma. It was just a freak accident," she said. "He was always healthy; he went to the doctor, ate well and worked out."
So sad! 
The family said his remains will be flown back to Baltimore for burial.
The NFL player-turned-philanthropist was a standout player in high school (Woodlawn High) and college (Virginia Tech). According to reports, Keion was an All-Metro defensive back for Woodlawn in 1994 after being chosen a preseason honorable-mention All-American by SuperPrep Magazine.
In 2003, he fractured two vertebrae in an on-field collision and required spinal fusion surgery. He returned to the NFL to play one more season before retiring in 2006. Right before retiring, he launched The Carpenter House, in 2005. He started the non-profit to help improve environments for disadvantaged families.
About a week ago, Keion posted this haunting message below: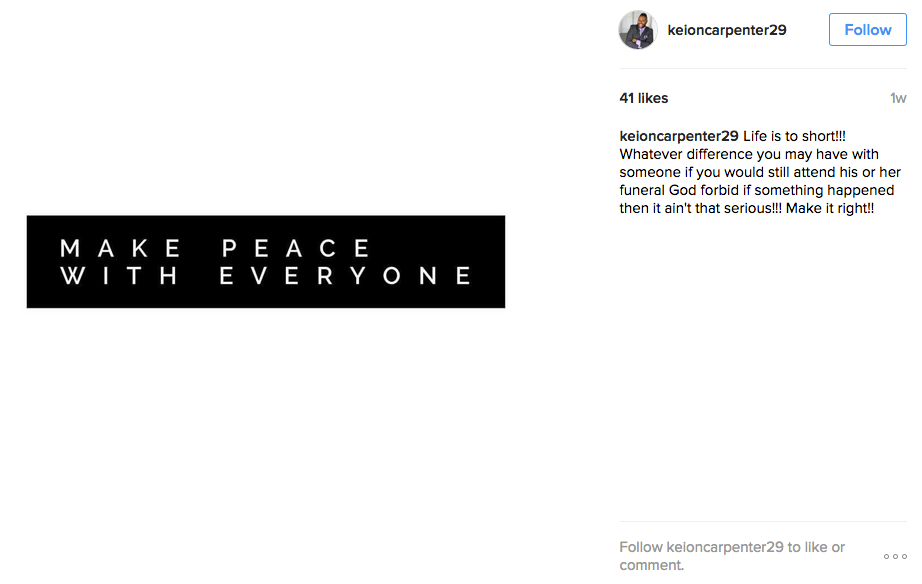 Our prayers are with his family, friends and fans.
Photo: Getty