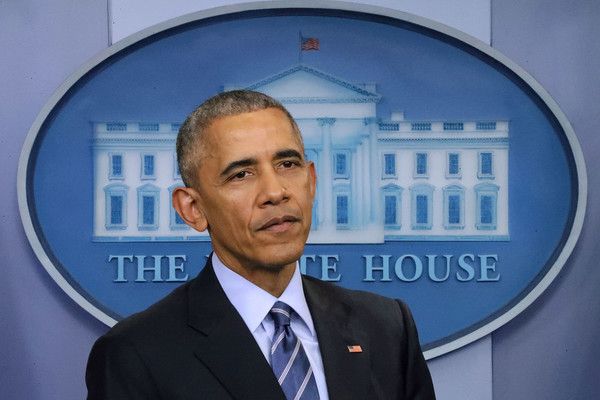 Lame duck our a$$es.  President Barack Obama is flexing his power during his last days in office. He's responding to Russia's cyber attacks that reportedly interfered with the 2016 Presidential election. Details inside…
With less than a month left in office, President Barack Obama has ordered a number of actions in response to the Russian government's aggressive harassment of U.S. officials and cyber operations aimed at the 2016 presidential election.
"All Americans should be alarmed by Russia's actions," POTUS said in a statement.
He continued, "In October, my Administration publicized our assessment that Russia took actions intended to interfere with the U.S. election process. These data theft and disclosure activities could only have been directed by the highest levels of the Russian government. Moreover, our diplomats have experienced an unacceptable level of harassment in Moscow by Russian security services and police over the last year. Such activities have consequences."
Under the updated executive order, POTUS has demanded 35 Russian diplomats from the Russian Embassy in Washington and the Russian Consulate in San Francisco be ejected from the United States. The diplomats are said to Russian intelligence operatives and they have 72 hours to leave the country.
The Commander-In-Chief is also shutting down two Russian compounds, in Maryland and New York, used by Russian personnel for intelligence-related purposes.
POTUS amended Executive Order 13964 to authorize sanctions on those who carry out cyber attacks against the U.S.
Using this new authority, the President has sanctioned nine entities and multiple individuals: Two Russian intelligence services (the GRU and the FSB); four individual officers of the GRU; and three companies that provided material support to the GRU's cyber operations.
Bloop.
We all know POTUS hasn't ever really been here for Putin: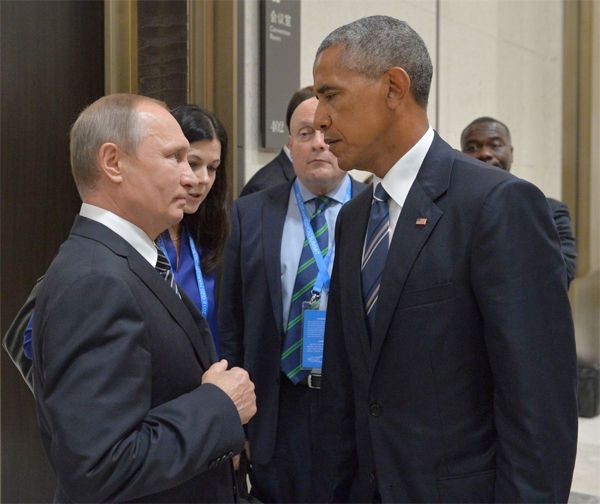 According to the Wall Street Journal, Russia has threatened to retaliate if POTUS goes through with the sanctions.
A Kremlin spokesman said President Vladimir Putin (seen above) would determine a response to the sanctions and other measures, saying the 'principle of reciprocity applies here,' according to the Interfax news agency.
 

 
President Obama expels 35 [Russia Flag emoji] diplomats in Cold War deja vu. As everybody, incl [American Flag emoji] people, will be glad to see the last of this hapless Adm. pic.twitter.com/mleqA16H8D

— Russian Embassy, UK (@RussianEmbassy) December 29, 2016
Petty.
How far do you think this will go?
Photos: Getty