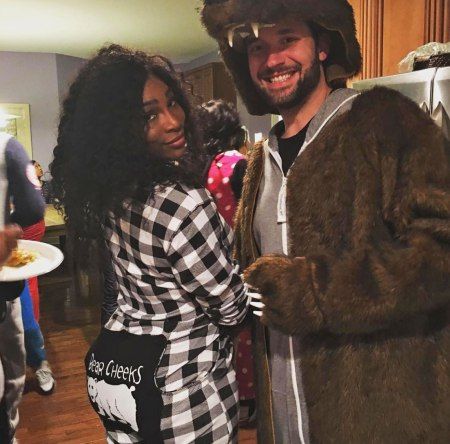 It looks like Serena Williams and her tech guru boyfriend have made it official!  The tennis icon just announced her engagement in the most interesting way.  Deets inside...
She said yes!  Yeah, really.  And we gotta admit, we're still halfway thinking this could be a joke of some sort. 
Serena and Reddit co-founder Alexis Ohanian are engaged!  We posted a little over a year ago about their new coupledom status, and we guess when you know, you know.
The 35-year-old sports pro posted a sweet poem on her Reddit account that tells the story of how her boo popped the question.  Check it: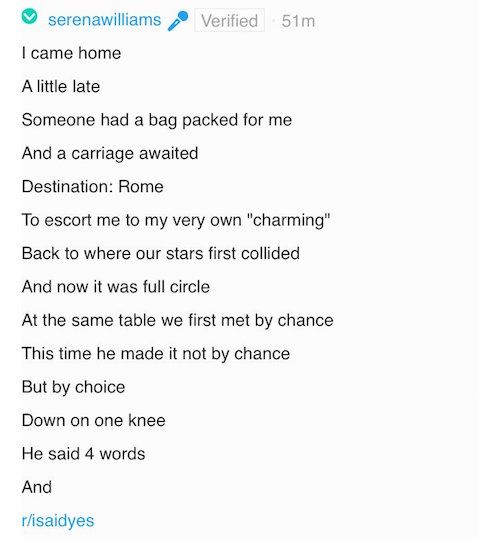 Well, isn't that sweet.
Alexis posted his own message about the engagement to his Reddit and Facebook saying:
Awwww.
It's definitely a shocker for us all.  And we know men everywhere are curled into a fetal position and crying their eyes out.  Oh wells...
Congrats to the Bride & Groom-to-be!
Photo: Instagram