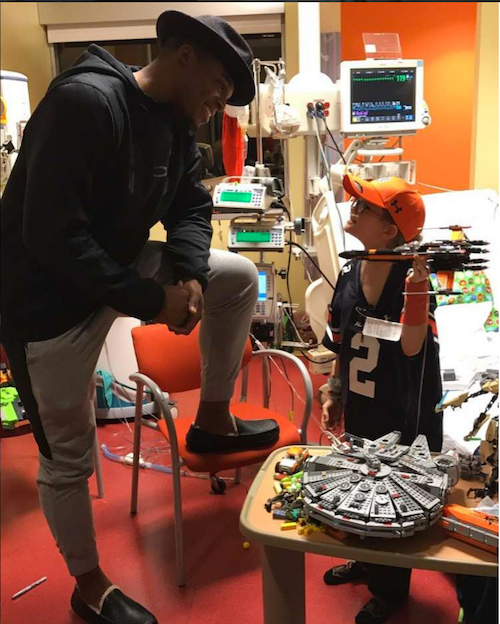 Grab your tissues!  Cam Newton is making dreams come true in the sweetest ways....
Panthers QB Cam Newton is spending some of his downtime with a very special fan.  This week, the NFL MVP paid a visit to one of his biggest fans: 10-year-old Taylor Deckard.  Taylor is reportedly severely ill and fighting a rare heart condition, so he is currently hospitalized.  And his biggest wish was to meet the former Auburn Tiger.
Tiny Taylor was decked out in Auburn gear playing video games in his hospital bed when Cam -- one of the biggest guys on any football field who has the heart of a kid -- walked in to surprise him.  Taylor barely let him go after hugging him forever! Aww....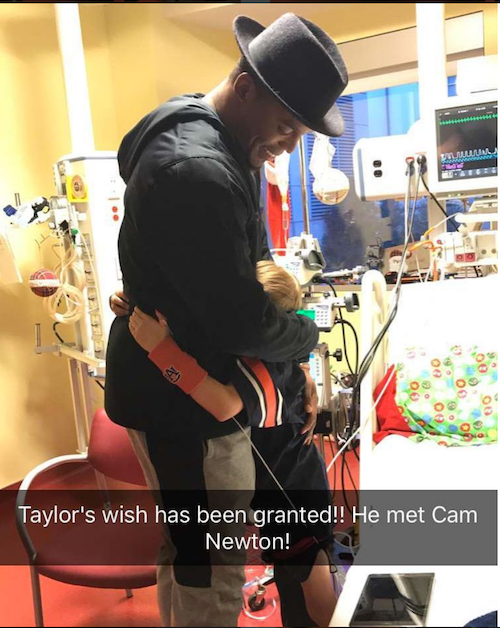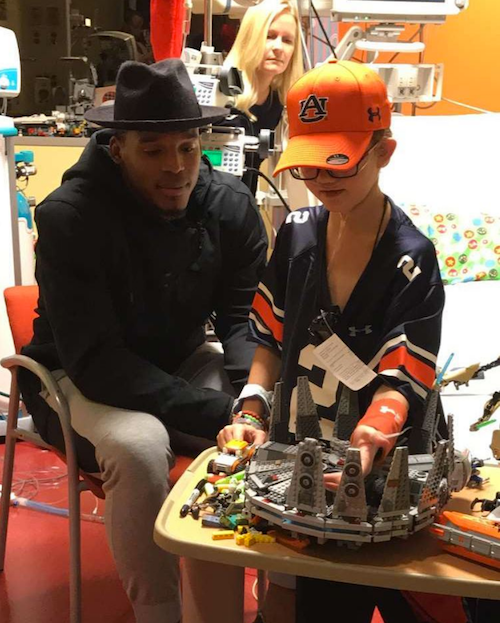 Cam brought plenty of toys along and even and even had a nerf war battle with Taylor.  Check out their emotional bonding time below:
They spent their time playing legos, nerf guns and tons of other toys that Cam brought him:
Loves it.
EXTRAS:
1.  Actress Debbie Reynolds has been rushed to the hospital for a possible stroke, just one day after her daughter Carrie Fisher passed away.  STORY
Photos/videos: @auburntigers/@daddycamnewton