Azealia Banks and Iggy Azalea are making moves.  Check out the Harlem rapper's new fashion promo with Alexander Wang and the Aussie rapper's new model moves inside....
Azealia Banks has taken her professional relationship with designer Alexander Wang one step further. The raw Harlem chick is now starring in a new promo vid for the clothing company's Fall 2012 campaign.  Azealia, who was Alexander's date to the Met Gala this year, also provided the music for his Spring 2012 campaign starring Liya Kibede.
The track she's rocking in this new promo is "Van Vogue" off her 1991 EP.  About working with Ms. Banks, Alexander Wang said:
"She exudes a certain rawness that makes her a very unique talent. I loved working with her on this video for T Fall 2012, and think the collaboration captures a collision of energies."
Check out A's promo vid above.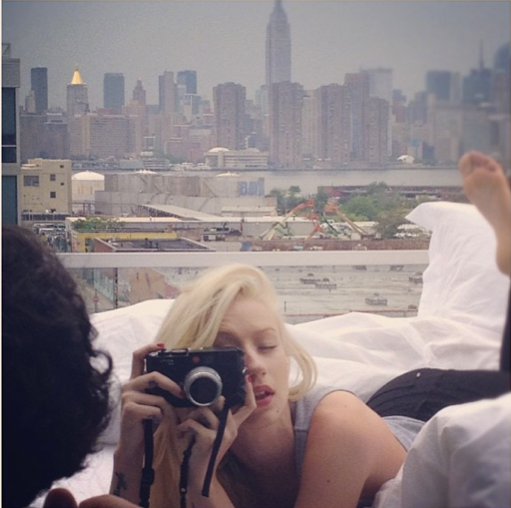 As for the other rapstress with a similar name, Iggy Azalea, she's putting her modelicious looks--which we feel are superior to her rap skills TBH--to good use.  The newly signed Wilhelmina model announced she's now prepping her walking skills for New York Fall Fashion Week.  She tweeted:
Learning to walk in nyc next month in prep for fashion week and im actually nervous about it. lol. yikes! #DontTrip...Maybe they'll teach me to vogue too.... just joking! lol.
Can't lie, that "Murda Bizness" vid is good ish though.  Grandhustle's Iggy also just dropped her "Flash" track ft. Mike Posner off her new Glory EP.  And now she's focused on her upcoming mixtape TRAPGOLD.