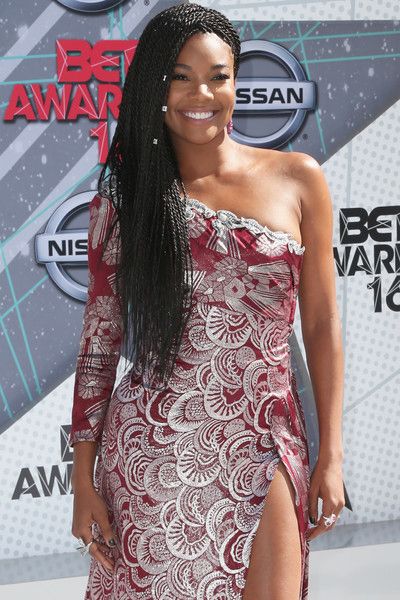 Looks like we'll be seeing Gabrielle Union as "Mary Jane" in more seasons. Gabby and BET have reached a settlement in the $3 million dollar lawsuit she filed against the company right before the premiere of the new season. Details inside….
If you're a fan of "Being Mary Jane," you'll be happy hear this news!
Gabrielle Union and BET have reached a settlement in the $3 million lawsuit the YBF actress filed against the network in October for breach of contract and negligent misrepresentation. It was alleged in the suit right before the newest season premieres.
BET issued a statement to Deadline regarding the settlement saying,
"BET Networks is pleased to announce that they have reached an amicable agreement with Gabrielle Union and look forward to sharing the new season of Being Mary Jane with its loyal fans beginning January 10, 2017."
No further details were revealed.
The lawsuit alleged the network tried to shoot 20 episodes of the series back-to-back (10 episodes each for seasons 4 & 5) without a break in between, breaking their contractual agreement that they previously agreed upon. The network tried to have the cast shoot scenes without revealing to them which season they were shooting for in an effort to cut costs.
Once filming began in September 2016, Gabby was informed about the shooting schedule and that's when she fired off the lawsuit.
In the settlement agreement, there is also a declaration that BET could not order more than 13 episodes for any season of "Being Mary Jane."
Glad they got this all settled before the fourth season of the hit series premieres January 10, 2017.
Get ready to see Gabby as the cable news anchor character Mary Jane where she's set totake over NYC after moving from Atlanta.
Photo: Getty