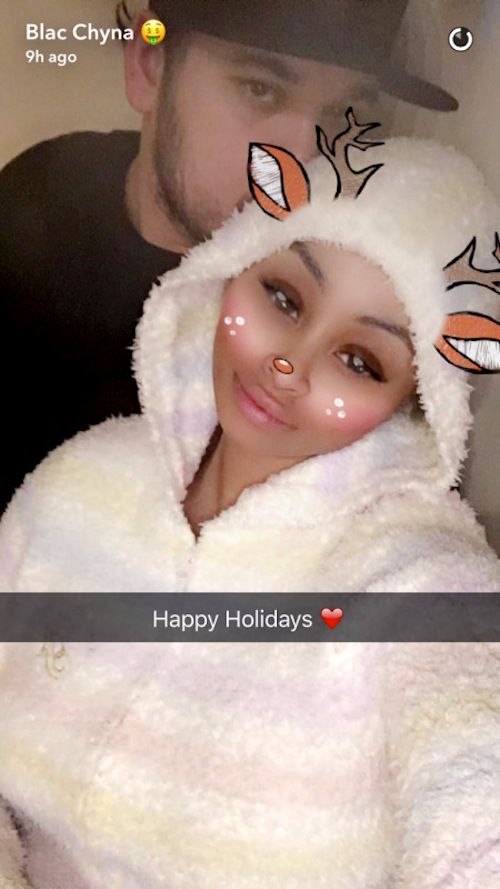 Surprise!  Not.
Blac Chyna and Rob Kardashian are conveniently back together, ust a week after their "Baby Special" premiere and right before Christmas.  Plus, the Kardashian-Jenners laced them with tons of gifts.  Check it all below...
Just week after their engagement appeared to be ill-fated (well, let's keep it 100, it still does), Blac Chyna and Rob Kardashian are back to being happy as pie on Snapchat.
It looks like Chyna brought their daughter Dream back to Rob after packing up all their ish and leaving after a huge (and alleged) drunken fight.
Now, as we predicted on The YBF Podcast this week, the couple is back together now that the ratings have been calculated for their E! special.
The two posed it up all lovey dovey and Rob snapped a video of Chyna and Dream being a cutesy together.
Chyna was seen in another video saying "How cute!" while Rob held Dream.
Not only that, Kim Kardashian and Kris Jenner laced the couple -- and kids Dream and King -- with gifts galore.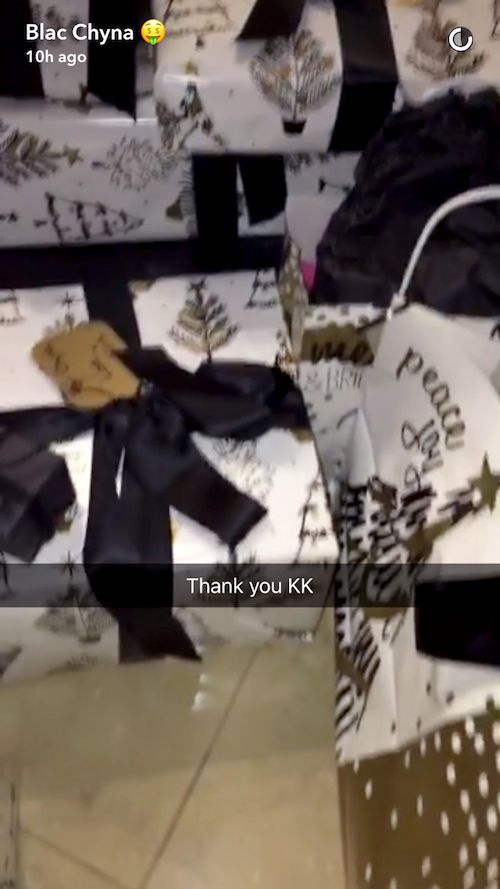 A "welcome back to the circus" gesture?  We wouldn't be surprised.
Check out our newest podcast episode where Natasha made some spot-on predictions about how this relationship drama would all play out: