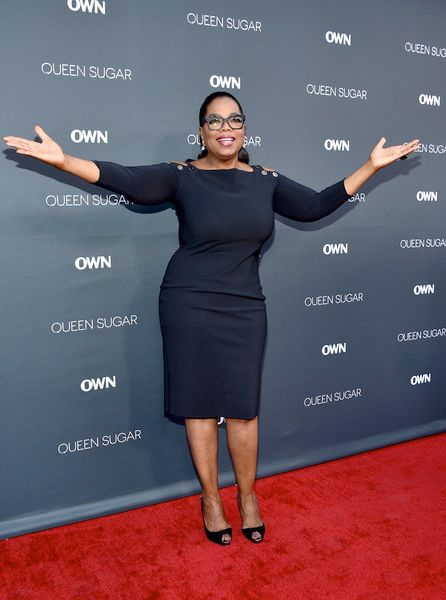 So how much weight has Oprah lost on Weight Watchers? She reveals the official number in a new ad and the stock market is already skyrocketing.  Because, Oprah. More inside…
In case you were wondering, Oprah STILL loves bread.  And she's still losing weight.
The media mogul shows off her trimmed bod in a brand new Weight Watchers commercial since joining the company in August 2015. As you know, she's an investor and the spokesperson for the brand.
In the clip, the 62-year-old excitedly shares how many pounds she has shed saying,"Since I started Weight Watchers, I've lost over 40 pounds," she said. "I can honestly tell you, I struggle no more."
She says she's eating everything she enjoys and still losing weight."I'm eating everything I love — tacos, pasta. I've never felt deprived," she shares.
If you've been thinking about joining Weight Watchers, Lady O encourages you to "take the leap."
If you're not interested in joining, you may be interested in the company's stocks. Since Lady O revealed her 40-lb weight loss, ish just went way up. According to Forbes, Weight Watchers' shares surged 18% Thursday morning after Oprah's announcement.
You'll recall, the Oprah Effect hit Weight Watchers stock previously when Lady O announced she bought a 10% stake in the company, which boosted its shares by more than 170% over just two days.
The company's stock is just narrowly above where it traded before Oprah got involved. But, it's clear when she puts out a new announcement, it affects the stock market.
Check out Oprah's svelte bod in her new commercial below:
 
Get it! 
Photo: Getty