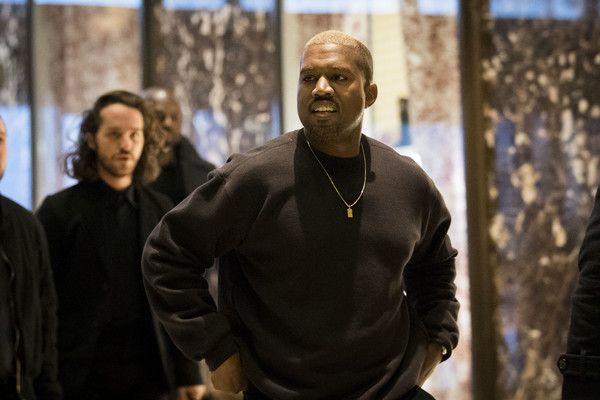 Kanye West's stay at UCLA medical center has caused some nosy staffers to get fired.  Deets below, plus the story behind him paying a quarter of a million to a family memebr to stop them from releasing 'Ye's sex tape....
When Kanye West was rushed to UCLA Medical Center during his nervous breakdown earlier this month, some staffers apparently were nosy as all hell.  They reportedly were sniffing through his medical records on their computer system trying to see what was really going on with him.  Now, many hospital staffers have gotten fired and the hospital administration is investigating a slew of employees.
TMZ reports:
Multiple sources tell us ... members of the Medical Center staff were curious when Kanye was admitted and a number of them attempted to gain access to the computer system. Several sources tell us officials at the Medical Center have conducted an investigation. One source says several dozen people have been or will be fired. Other sources simply say the investigation is ongoing and they expect firings.
Hmph.  Meanwhile, Kanye is facing other legal drama of his own.  According to his own cousin, he Kanye paid $250,000 to his own family member to stop them from releasing a sex tape featuring Kanye and "a fair skinned woman."
Ugh.
Daily Mail claims they spoke to Kanye's 31-year-old cousin Lawrence Franklin who spilled some alleged tea about a certain sextape featuring the "Black Skinheads" rapper.  Apparently, Kanye gave away a laptop as a gift in 2012.  On that laptop, allegedly, is footage of sexcapades between Kanye and "an unknown fair skinned black woman."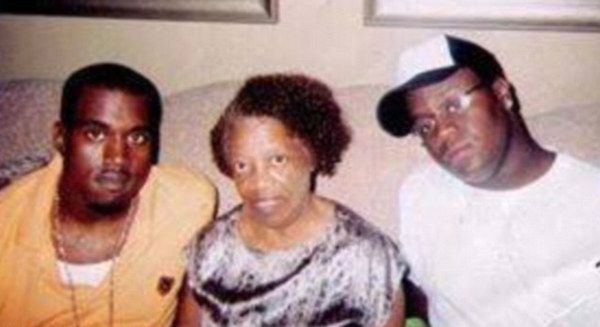 Lawrence (pictured above with Kanye and 'Ye's Aunt Shirley) says this is how it went down:
'I was at my aunt's house when the family member who had the laptop called me, a friend of his, and my uncle to the kitchen where he opened the laptop to show a video of Kanye in clear view having sex with a fair-skinned black woman. 'The family member knew what he had was gold, and later called an old friend of his that was an attorney. 'He put together a small team him and his attorney went after Kanye, and to show that they meant business they leaked a little information publicly to let it be know they indeed had the footage. 'The family member tried to keep a low profile but it was not long before Kanye's team learned who it was that had the sex tape.'
Then the family member took the money and bought himself an entirely new lifestyle, which pissed off Kanye.
'Eventually the family member agreed to give Kanye the laptop for a large amount of money - more than $250,000, and ensure there were no other copies. 'He was was also required to take a lie detector test regarding the laptop. 'The family member got this money and started to buy himself a lifestyle he dreamed about. 'This did make Kanye upset, but it was all kept quiet. It caused a huge rift in our family.'
Well that could explain why we rarely see Kanye with his own family anymore. Lawrence says the sex tape debacle mixed with grief is where Kanye's paranoia and mental issues began.
'The sex tape episode started his decline - he stopped trusting people.  At the end of the day if a member of your family had taken you for a quarter of a million dollars - so they can complete their own ambitions - who can you trust within your circle? 'This was also around the time when his mother has just died and he takes a lot of responsibility for that. 'When you go from being a regular person to being a huge star - and having all of these mounting issues and being completely void of the normalcy that you once had - it's tough. 'Where do you go? Who do you trust at the end of the day?'
And in what seemed like a staged attempt to shut down split rumors, Kanye and Kim made their first appearance in together Sunday night, to walk to their car together.  So interesting how we haven't seen them out together in two months, but when the divorce noise is louder than ever, they magically appear.  That's not to say we totally believe the split rumors, we're just saying.
Photos: Daily Mail/Getty