Texas native Solange Knowles grabbed a beer and posed for a photoshoot in her home state recently...and she called it "Railroading."  See the pics she shared on her own damn blog inside.....
Solange Knowles found herself standing on the railroad tracks of Marfa, Texas for a photoshoot.  She hit up the city several weeks ago with her big sis Beyonce, mom Tina and some friends.  And apparently got some insiration from the desert like landscape of the city.
Called 'Railroading', the photoshoot shows the Texas gal enjoying the heat and doing what she does.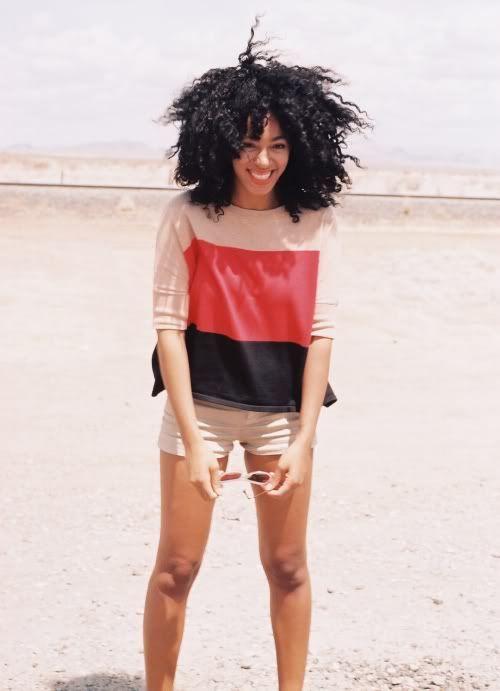 Her hair dark curls took center stage against the backdrop.  Loves it!
By the way, some folks have been buzzing that she's warned her big sis to keep an eye on attention-craving Kim Kardashian.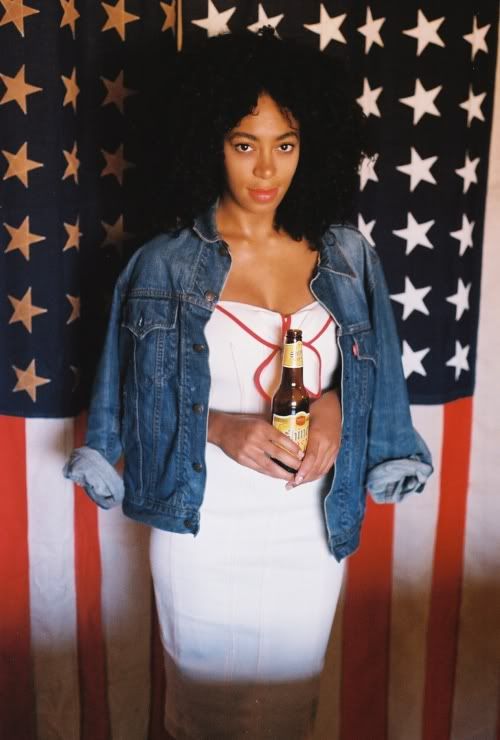 Chick even managed to make beer look sexy.  Hot!
The Randomness:
1.  The Game lands reality show about his upcoming wedding.  Story