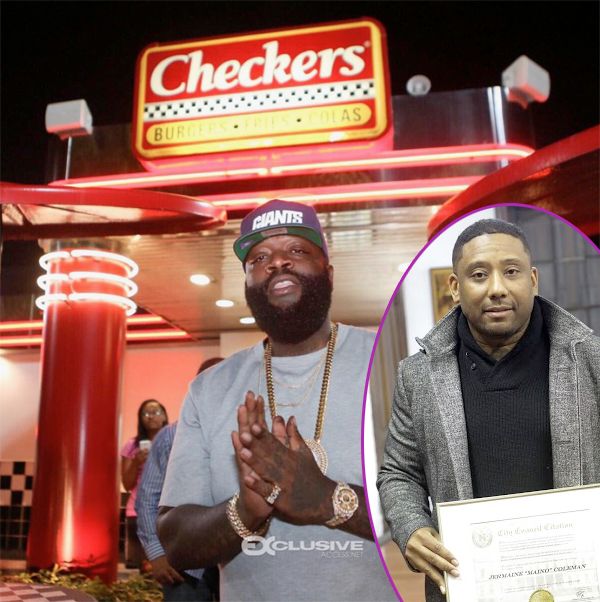 Rapper Maino and Rick Ross take it back to their hometowns to show love. Maino was recognized for his philanthropic works while Rozay copped a Checkers in his hometown. More inside…
Over the weekend, Brooklyn rapper Maino was recognized for his charitable efforts in the community. The emcee was honored, awarded and named Hip Hop Ambassador of Brooklyn at the Immanuel & First Spanish Church located in Brooklyn.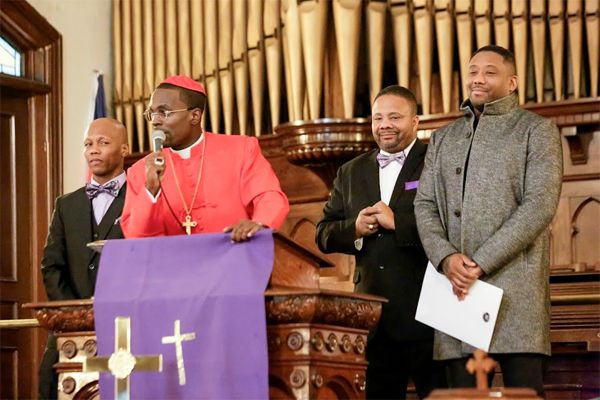 The City Council, NY State Assembly, Brooklyn Borough President and the NY State Senate recognized Maino, dubbed the King of Brooklyn, with four awards in total for all of the hard work he has put in for the community.
Along with the Hip Hop Ambassador of Brooklyn title, he also received tow Exemplary Service in the Community Awards and the Turn Your Life Around Award. Nice! 
Right before Christmas, Maino will host a Children's Christmas Extravaganza on Christmas Eve at the Brooklyn Stuy Dome. Doing it big for the kids!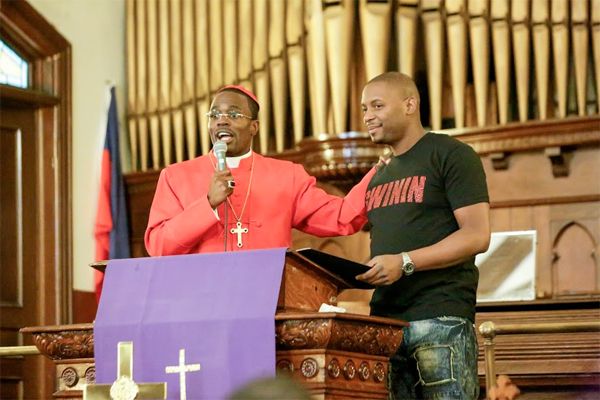 "Love & Hip Hop: New York" star/Power 105 on-air personality DJ Self was also honored alongside Brooklyn's finest politicians and community leaders.
Congrats fellas! 
In other hometown news... 
Rick Ross is known for his Wing Stop restaurants. Now, he's getting his feet wet in the burger business. And his latest purchase is a special one.
The Maybach Music honcho (along with his sister Tawanda Roberts) just copped his favorite hometown hangout in Miami Gardens, Florida. – Checkers! The news comes on the heels of Ross' just-released music video for his new single "Buy Back The Block," featuring Gucci Mane and 2 Chainz.
Rozay also has a new album coming out in 2017 titled Rather You Than Me.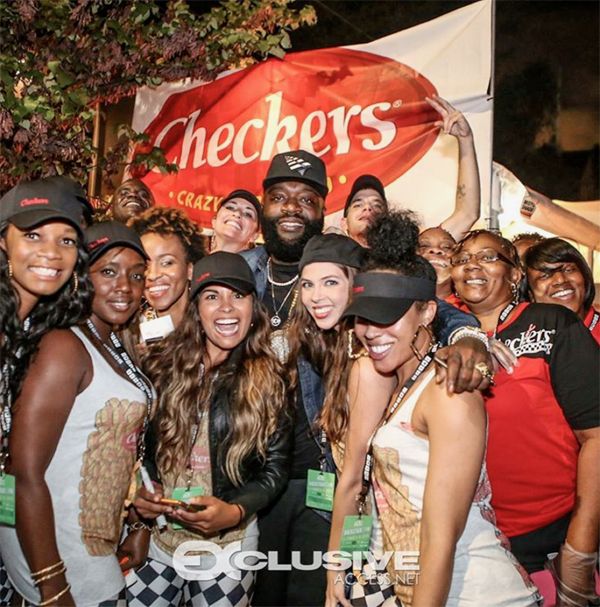 The burger joint has sentimental value to the rapper because he used to hang out at the restaurant as a teenager. He used to work at a car wash across the street making $30/day and when he got off, he and his friends would meet there to catch up.
 
Rozay and his sister plan to use the purchase as a way to preserve a local favorite, where neighborhood friends and family can create new memories, as well as invigorating the local economy by offering employment opportunities to local job-seekers.
"As a rap superstar and business mogul, I am excited to embark on this new partnership with Checkers," Rozay said. "I grew up eating Checkers in my neighborhood so it brings me great pride to be able to represent the brand and help keep the culture alive. More importantly, I am happy to be able to create jobs and give back to the Carol City community - a community that has been a continuous inspiration in my life and helped mold me into the boss that I am today."
Big ups to Rozay for giving back to his community! 
Photos: GVI Films/Checkers