The "other" Basketball Wives got together for a pool party in LA recently and chilled with a new cast member. Meet Brooke Bailey inside and see pics of Cassie partying in Las Vegas.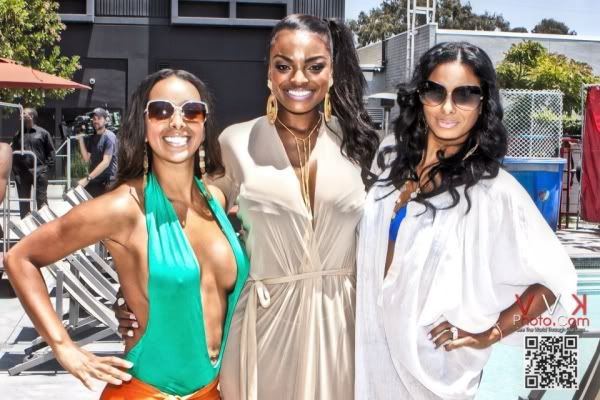 The ladies of "BBW: LA" hosted a pool party at Custom Hotel in LA recently. Laura and Gloria Govan welcomed their newest (alleged) castmate, former video vixen Brooke Bailey.  Brooke was celebrating her birthday and everybody flaunted their bikinis and new bodies for some of the cast members.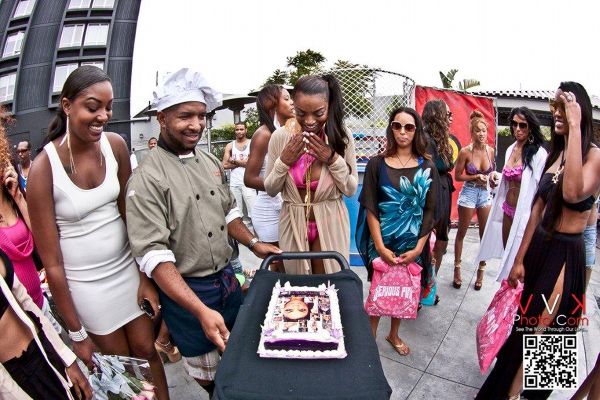 And Draya Michelle, rocking a bikini from her own swimsuit line Mint Swim, will also be back to stir up trouble when the show returns to VH1 in September.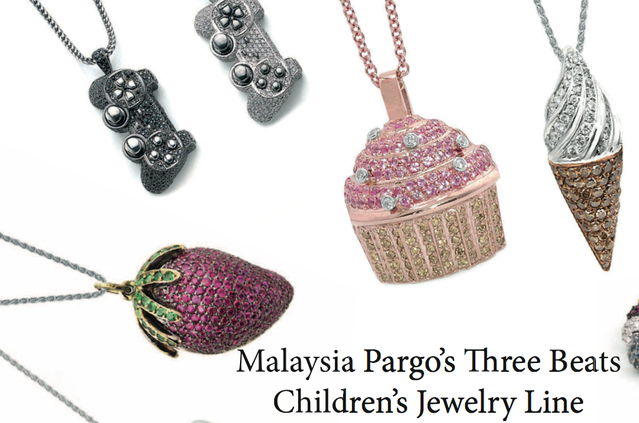 Malaysia Pargo recently dished to GlamCouture Magazine about her children's jewelry line, the secrets to a good marriage and NBA groupies.  Get the deets inside......
And in case you were wondering what she's been up to, Malaysia Pargo recently opened up to Glam Couture magazine about her children's jewelry line, her marriage and sideline chicks in the NBA.  Here are the highlights:
On a happy marriage

"It's important to Keep God in Your Marriage, Open Communication, Laughter, and Sex lots of Sex!"

On groupies

"Groupies come in all forms .You never really know who the groupie is, it could be your son's teacher or your mother –in- law's friend. It's not something that you talk about. It's not like you go –Hey! Don't go near that groupie-I don't walk around wondering if [husband] Jannero is going to cheat on me, I seriously don't. If that happens then I will deal with it when it does."

On her children's jewelry line

"I started designing my pieces when I was pregnant with Lil Jay.  I was on bed rest, so I had time to sketch and write."
Well that's nice.
And in Las Vegas.............
Cassie, decked out in a hot white & nude look with Chanel earrings, hosted a King of Hearts party at LAVO nightclub inside The Palazzo Resort and Casino Las Vegas, Nevada.  The night after her boo Diddy hosted a party elsewhere in Vegas.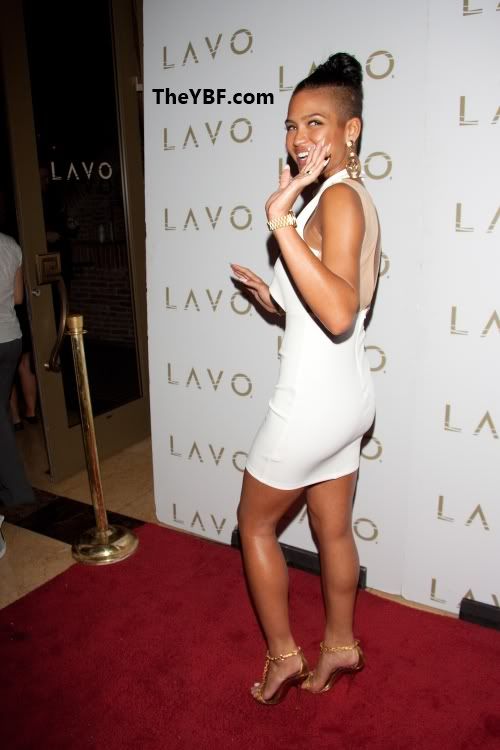 She tweeted, "So excited to be in Vegas hosting 'StereoSaturdays' Come out and say hi tomorrow!"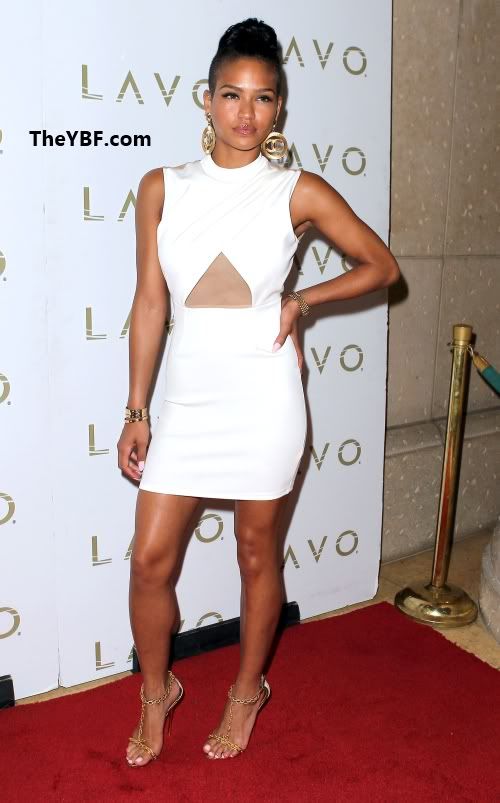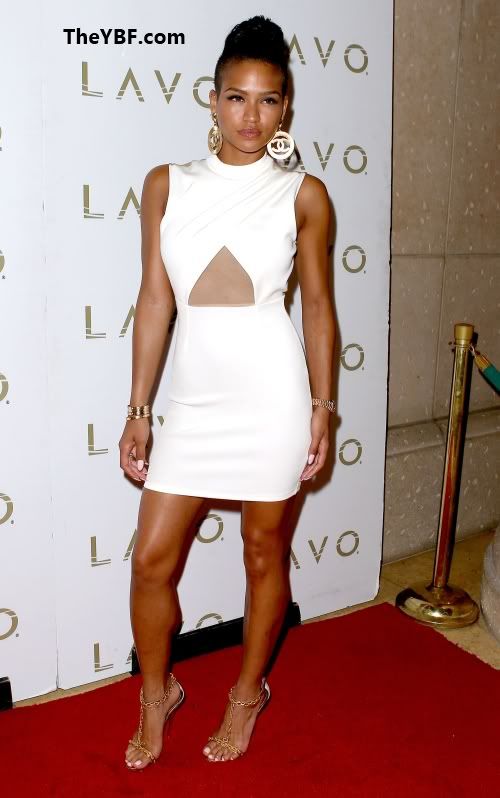 Hopefully Cassie took it easy with the Ciroc seeing she just got out of the hospital for a stomach virus the other day.  How do we know?  She tweeted a pic of her IV of course.... 
Photos via Judy Eddy/WENN.com