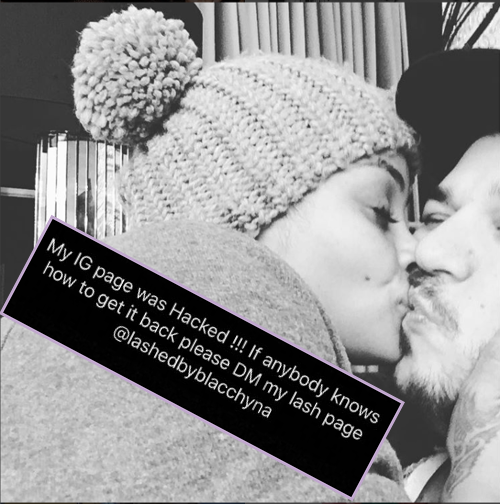 It was all good just a day ago.  Now, Rob Kardashian reveals his fiancé Blac Chyna packed up the baby and left him...and a hacker is releasing text messages that claim to prove she has been scheming on Rob and other celebrity men.  Tea inside...
Chile....
Blac Chyna and Rob are ALWAYS up and down with their relationship, but this time things are getting extra real.  Just a day or so after they were kissing and cuddling all over Instagram and Snapchat, Rob claims his fiancé packed up their baby and the nursery and moved out!
He is seen in Snapchat videos sounding very emotional while walking through their new $8M house (being leased to them by Kylie Jenner) and showing the now bare nursery and King's room.
Rob revealed Chyna packed up everything and left, and there are no gifts under the tree and he misses them.
A couple hours before those videos popped up on our Snap timeline, a hacker took over Blac Chyna's Instagram page! Chyna confirmed she was hacked in a video on her own Snapchat, and she confirmed she started a new IG account.  That account is now private.
But her original account is now laced with alleged texts between Chyna and her best friend Treasure, as well as between Chyna and a person named Walter who appears to possibly be her lawyer Walter Mosley.  There are alleged texts that reveal how Chyna and Attorney Mosley allegedly talked about that Kardashian name trademark situation: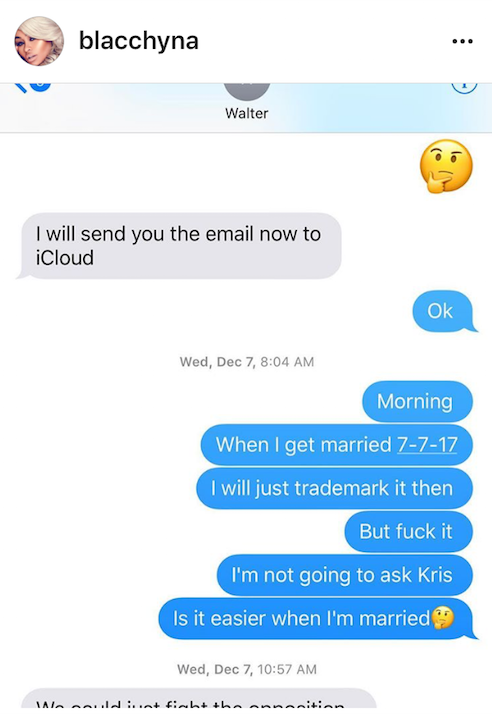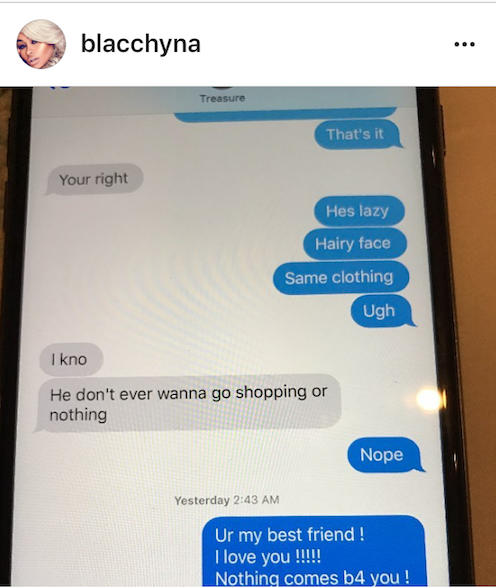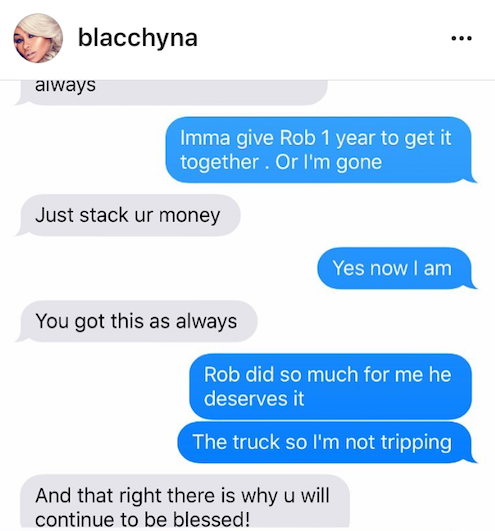 The alleged texts show who is supposedly Chyna calling Rob fat, hairy-faced, insecure, lazy and many other things.  The texts also refer to that new Range Rover Chyna copped him last week.
A few scheme-y texts were posted that are allegedly between Jaden Smith and Chyna, as well as recent alleged texts between Young Thug andChyna.
  Whoa.
Her fans are going off in the comments accusing the hacker of photoshopping, making up fake contacts and creating fake text messages. 
Well, based on Rob's  and a few other things, it's actually not all that unbelievable to us.  People getting fed up with their lover?  A celeb scheming, colluding, using publicity stunts and the media to get fame and fortune?  Typical day with the Kardashians and in Hollywood....
 
By the way, the timing is quite interesting.  The (ex?) couple's "Rob & Chyna: Baby Special" airs tomorrow night.
Check out the gallery of alleged hacked messages below.
Photos: Instagram