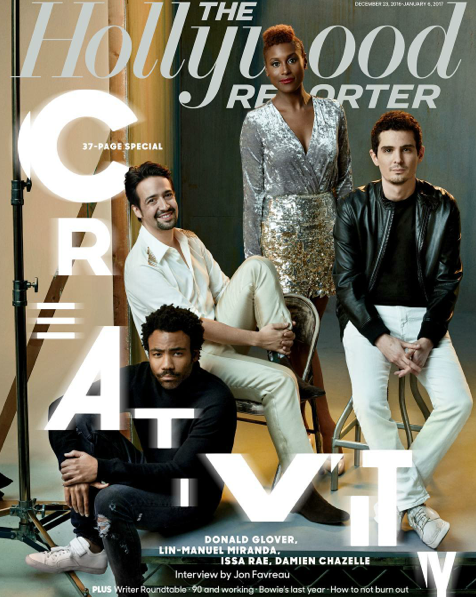 Issa Rae and Donald Glover have hit shows that we're obsessed with, just like the rest of the world. And they're covering the newest issue of The Hollywood Reporter to chop it up about their success. Check out the highlights, and get the details on the Nick Cannon saying he's going to clown Mariah Carey in his new comedy special inside…
Issa Rae and Donald Glover (aka Childish Gambino) just wrapped up premiere seasons of their hit shows, HBO's "Insecure" and FX's "Atlanta," respectively. Both shows are major hits and have been renewed for new seasons.
Not only are they taking over our televisions, they're also nabbing up nominations this awards season. Donald has won a Critic's Choice Award for Best actor in a Comedy series and he has been nominated for a Golden Globe Award and three NAACP Image Awards. Meanwhile, YBF chick Issa has scooped up nominations for a Golden Globe Award and two NAACP Image Awards.
Following their success, the YBF stars now grace the newest issue of The Hollywood Reporter where they engage in a conversation about success and creativity along with "Hamilton" creator Lin-Manuel Miranda and La La Land's writer/director Damien Chazelle.
Issa and Donald dish on their newfound success and the creative process behind their esteemed works.
"I like making people relate to people of color and black people specifically," Issa shared."Especially in these times, that's a cool trait: 'I'm from this specific background, and I identify with what you're going through.' That's such a powerful tool, to bring people into your world and to bring a sense of understanding. With this show, I wanted to just make black people relatable."
While Donald has a strong presence in music, he's currently making waves in television as well.
"The way we live now is mostly editing and knowing your brand," Donald shared. "I know a lot of jazz musicians, and it's cool when you can hear them mess up and hear them turn it into something cool."
He continued, "How you get to the product is almost more important than the product, nowadays. Because it changes the lens a little bit. If 30 percent of people are like, 'This is amazing,' there's going to be 20 percent that are like, 'Well, I have to agree with my friends a little bit.' We release a lot of our stuff on Sundays because I know bloggers are asleep and people don't want to talk. People have to think about it for themselves, which doesn't happen a lot."
You can read their full interview here.
Take a listen to their conversation below:
In other news...
Nick Cannon stopped by "LIVE With Kelly" today to dish on his upcoming comedy special. And if you thought his ex-wife Mariah Carey would get sparred from his jokes, guess again.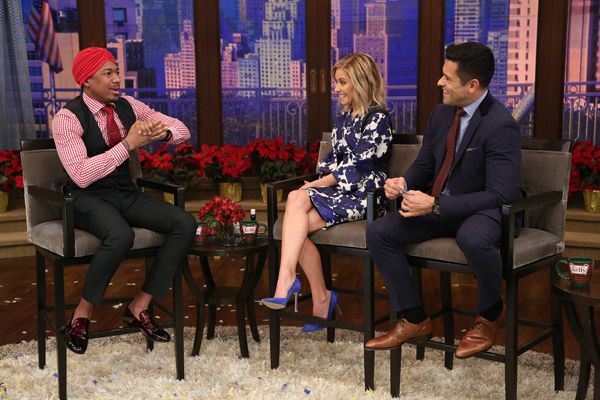 He said he will absolutely crack jokes on MiMi and explained how he plans on teetering on the line of going to far with his jokes. When asked if the Grammy Award winner would be cool with him talking about her, he jokingly responded, "nope!" Ha!
Peep the clip below:
In another clip, the "America's Got Talent" host dish on his upcoming holiday plans with Mariah and their twins Roc & Roe. Find out what they'll be up to below:
 
Photos: Austin Hargrave via THR/David M. Russell, Disney/ABC Home Entertainment and TV Distribution