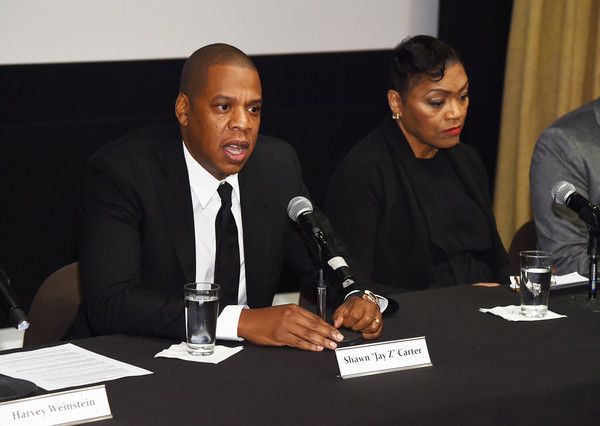 The trailer for a new documentary produced by Jay Z has been released. And it will expose how crocked our criminal justice system is. Go inside to see the trailer to "TIME: The Kalief Browder Story" ….
The first look at Jay Z's "TIME: The Kalief Browder Story" has been released and shows how American failed an innocent African-American young man who was incarcerated and beaten for something he didn't do.
The 6-part docu-series will tell the story of Kalief Browder, the young man who took his life after spending three years at Rikers Island. In May 2010, the 16-year-old Bronx teen was arrested as he made his way home from a party. Someone accused him of stealing a book bag, so police brought him in for questioning.
Shortly after police interviewed him, he was hauled off to jail and spent three years behind bars inside one of the country's most violent jails while he awaited a trail. A trial that never happened because it was delayed more than 30 times. Prosecutors urged him to take a plea deal, but he refused because he said he was innocent. 
Inside, other prisoners and correctional officers savagely beat him. He spent 1,110 days behind bars and 800 of those days were spent in solitary confinement. While in jail, he reportedly tried to commit suicide at least 6 times. Finally, the case was dismissed in June 2013 and he was released.
But, he didn't cope well after being thrown back into society. He ultimately ended his own life in June 2015, two years after he was released from jail. His tragic story captured the nation after he appeared on television to tell his story and several news interviews. 
The series, executive produced by Jay Z executive produced with the Weinstein Company, will show interviews with Kalief's family and friends along with archival footage that will expose the troubles that plague the American justice system.
The series is set to premiere March 1st at 10pm EST on SPIKE TV.
Peep the disturbing trailer below:
Photos: Zach Gross via The New Yorker/Getty