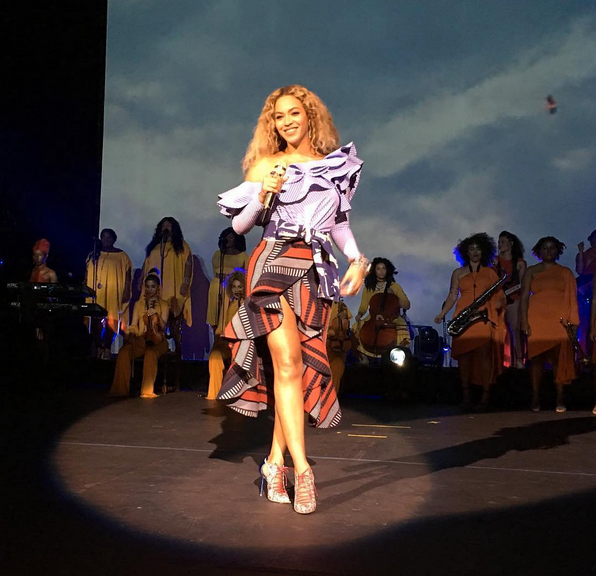 It's that time of year for Beyonce to get her Parkwood Entertainment staffers in the holiday staffers. And that's exactly what she did last night, hitting the stage for a live performance of her track "All Night." See the Queen in action inside…
Last year, Beyonce went all out in her ugly Christmas sweater for the holiday festivities. This year, she's rocking the stage for her Parkwood Entertainment staffers.
Last night, Queen Bey hosted her annual holiday party at the Wilshire Ebell Theatre in L.A. And it was nothing short of epicness. The holiday bash included a screening of Bey's LEMONADE visual album (that earned her 9 GRAMMY nominations) and a beautiful exhibit of all of her LEMONADE costumes: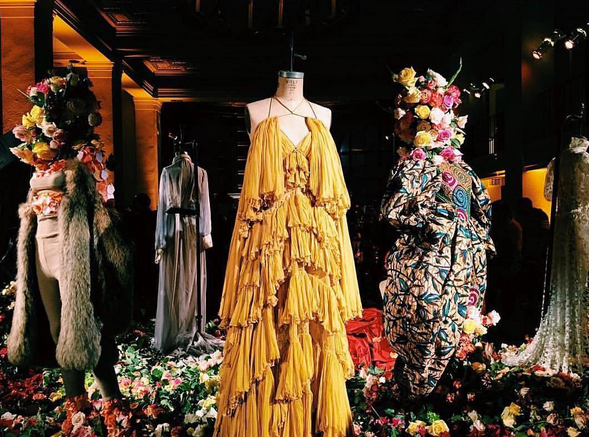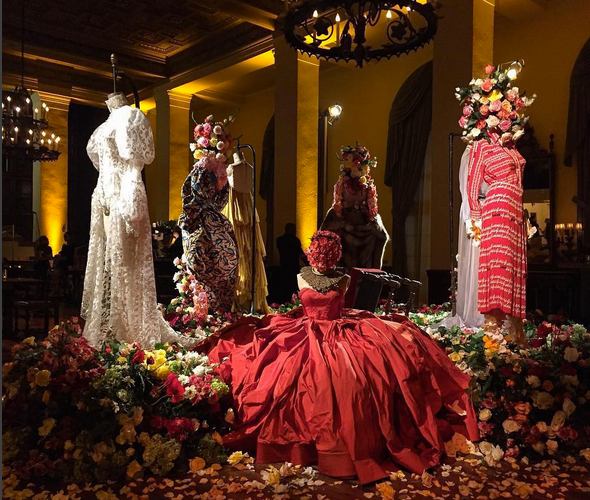 Staffers were treated to gift bags filled with popcorn and Lemonheads during the screening, and we wouldn't be surprised if lemonade was the go-to beverage of the evening.
Formation popcorn & Lemon candy. #LEMONADEScreening#ParkwoodHolidayPartypic.twitter.com/77Z0b0JsTZ

— BEYONCÉ LEGION (@Bey_Legion) December 16, 2016
That wasn't all…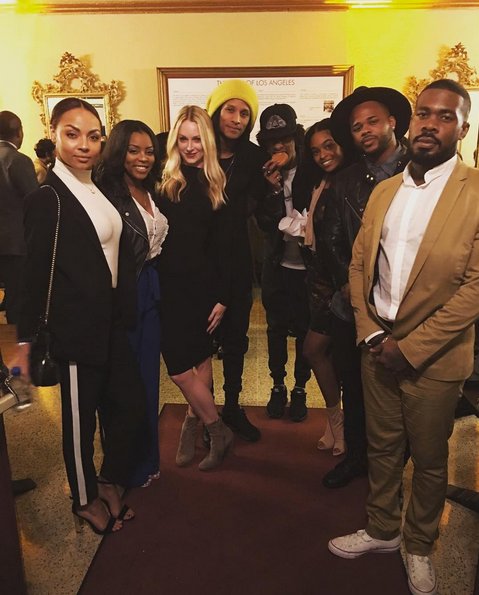 The Queen herself got into performance mode to serenade her staffers to her LEMONADE track "All Night" which she topped off with "Drunk In Love."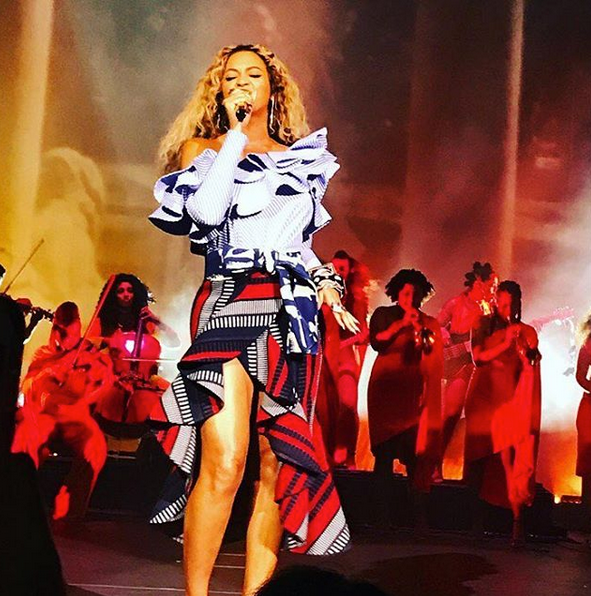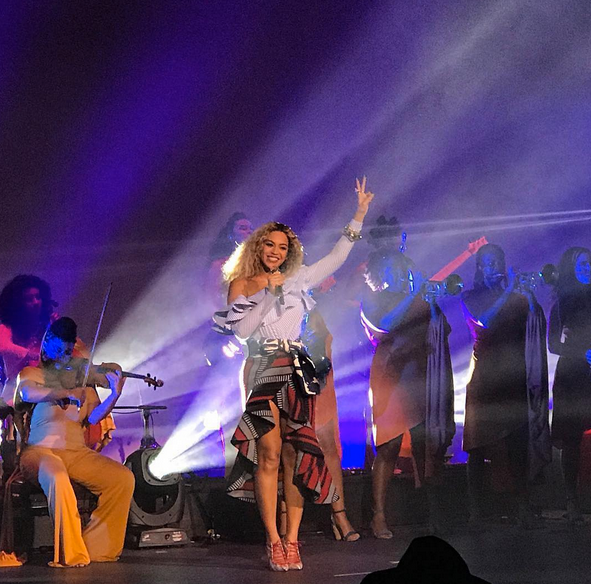 For a twist, the Grammy Award winner rocked African inspired threads and her performance featured a beat from the Djembe drum.
And here's a flick of the strings section, styled by Zerina Akers, that provided the music throughout the night. Werk!
Peep clips from Bey's explosive performance below: 
All Night x Drunk In Love mash up. #LEMONADEScreening#ParkwoodHolidayPartypic.twitter.com/dsq3b1nccS

— BEYONCÉ LEGION (@Bey_Legion) December 16, 2016
Photos: @xmas_yonce/@myvisiondreams/@ashleycmeverett/@zerinaakers