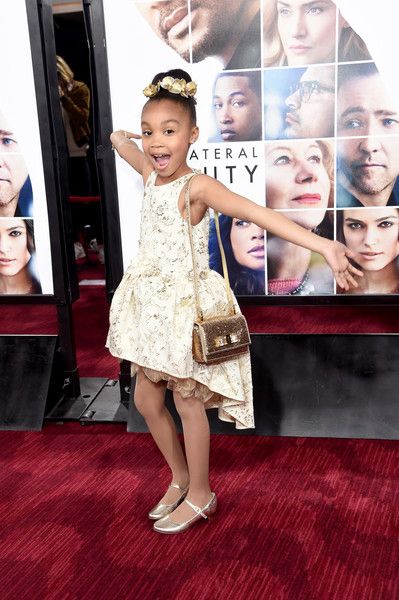 Y'all know we love a fresh face around these parts. And Collateral Beauty star Alyssa Cheatham just totally won us over. Meet the 7-year-old cutie…
We promise you Alyssa Cheatham will steal your heart the way she just did ours! She's an actress and singer with an infectious personality that will draw you in and make your day.
YBF correspondent James Terrell caught up with the Collateral Beauty starlet, who plays Will Smith's daughter in the film, recently at the film's world premiere at Jazz at the Lincoln Center in NYC.
With Christmas right around the corner, Alyssa has ONE thing on her Christmas wish list: A Beyonce concert! A girl after our own hearts. Who doesn't want to see Mrs. Carter slay in person?!
The 7-year-old hilariously dished on how she would LOVE to see Queen Bey live, but since she's only 7, she hasn't been given the greenlight to attend. With loads of attitude, she told us,
"I asked for a Beyonce concert, but I think you have to be 'older' to go."
Ha!
She even sent out a super cute special shout out to Queen Bey about why she's her biggest fan.
By the way, her love for Bey runs deep. The same designer who created Blue Ivy's $11,000 couture dress she wore at the 2016 MTV Video Music Awards made the dress Alyssa wore on the red carpet. She strolled the carpet in a Mischka Aoki dress custom made for her. She finished her look with a gold Ferragamo purse and gold Nina shoes.
Alyssa also just released a new single titled "The Weekend" (available on iTunes and Google Play) and she even served up a mini performance of the track.
Find out why this YBF Kid is the total definition of young, black and fabulous below:
 
Collateral Beauty hits theaters today! 
Photos: Getty/TheYBF.com