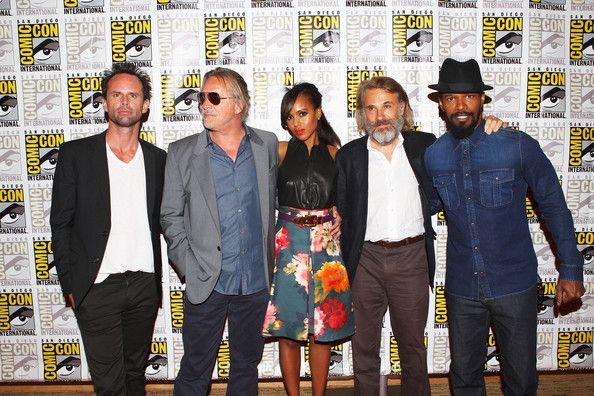 The YBF folks have rolled into the 2012 Comic Con International in San Diego.  Check out what Kerry Washington, Jamie Foxx & Taraji P. Henson were up to this weekend at the world's largest comic book festival inside...
Kerry Washington looked flawless as usual at the DJango Unchained Press Line at the Hilton San Diego Bayfront Hotel on Saturday.  She kept it fab in a floral semi-full skirted dress with a leather-like bodice and black pumps.
The 35-year-old is starring in Quentin Tarantino's controversial flick about a slave turned bounty hunter on a mission to rescue his wife from a horrific Mississippi plantation owner.  The movie doesn't hit theaters until Christmas Day, but Kerry and her co-stars, Jamie Foxx, Christoph Waltz, and Walter Goggins, have already started making their promo rounds.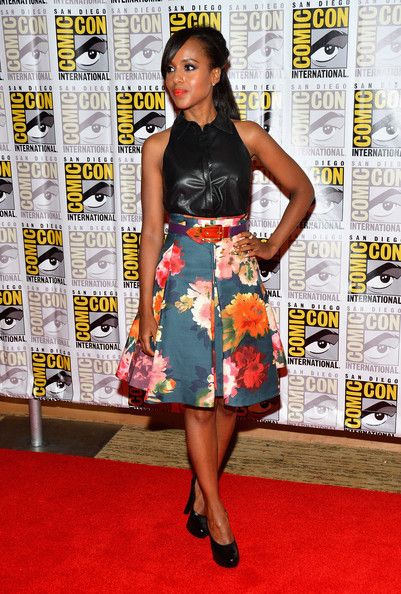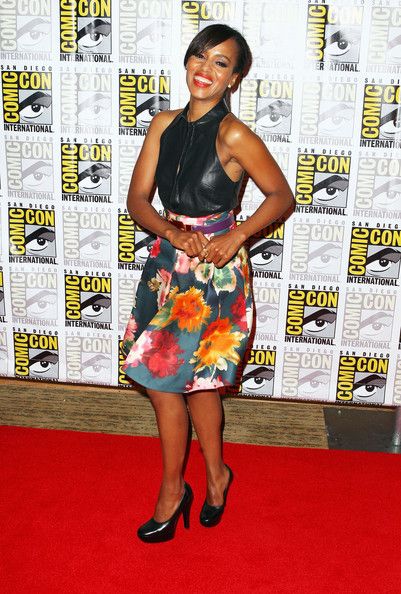 After hitting the carpet, Kerry participated in a press conference and poster signing for fans: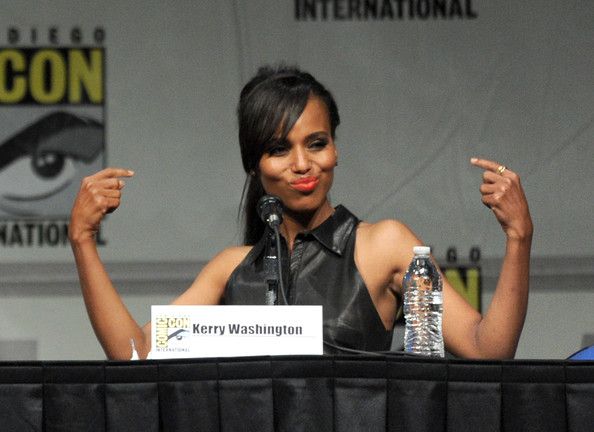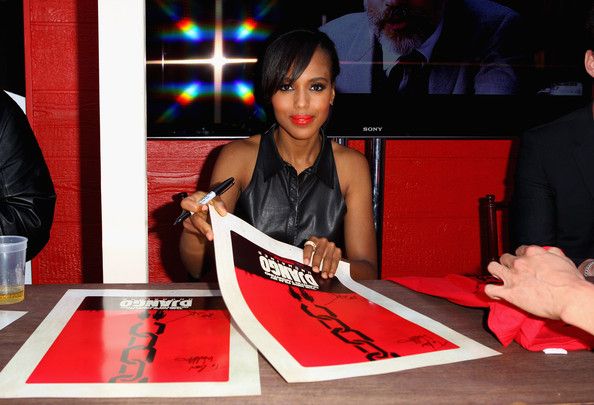 Gorge.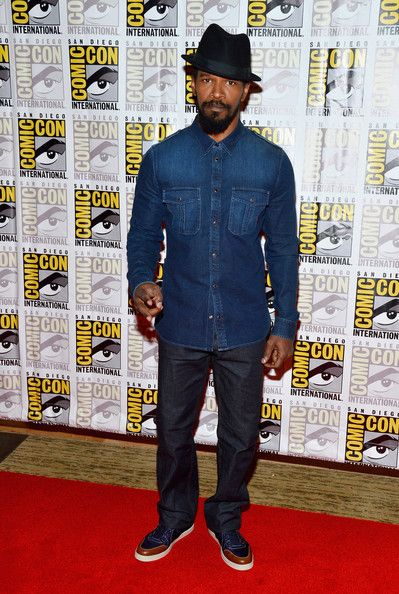 And Jamie was also spotted doing a signing with director Tarantino.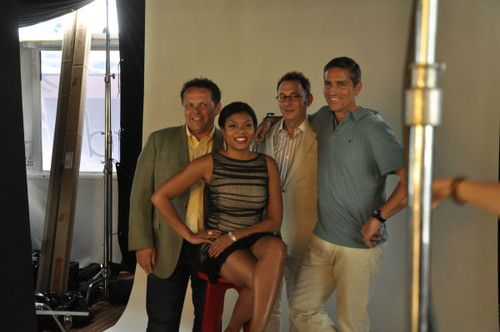 Taraji P. Henson also hit up Comic-Con to promote her CBS show "Person of Interest."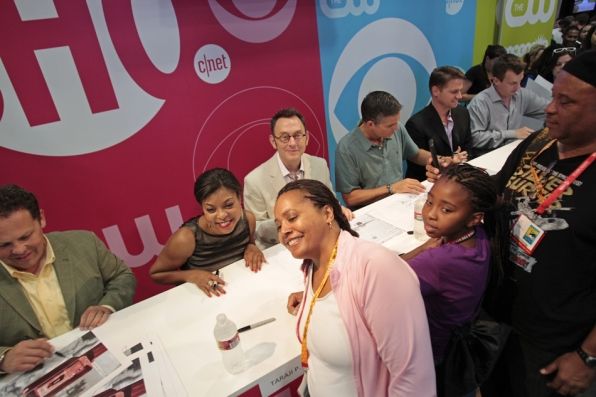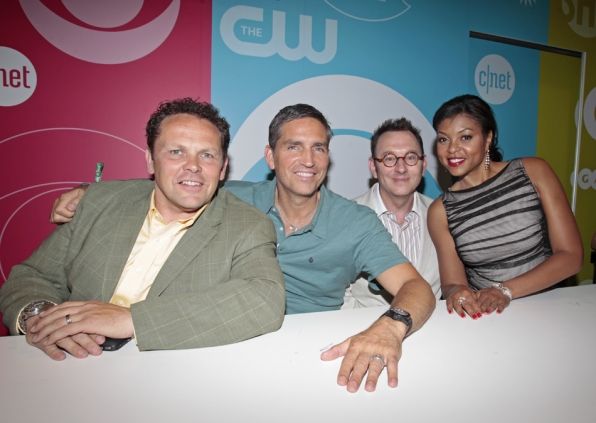 She and her co-stars Jim Caviezel and Kevin Chapman snapped flicks with fans and signed autographs.
Check out Taraji and her co-star doing a funny interview at Comic-Con:
As for what comic book character she wishes she could be?  The BROWN Hornet.  Oh....
And check out a few portrait session pics done by EntertainmentWeekly.com from Kerry, Jamie, Rutina Wesley & Don Cheadle:
Christopher Meloni, Rutina Wesley, Alexander Skarsgard, Anna Paquin, Stephen Moyer, Kristin Bauer Van Straten for "True Blood."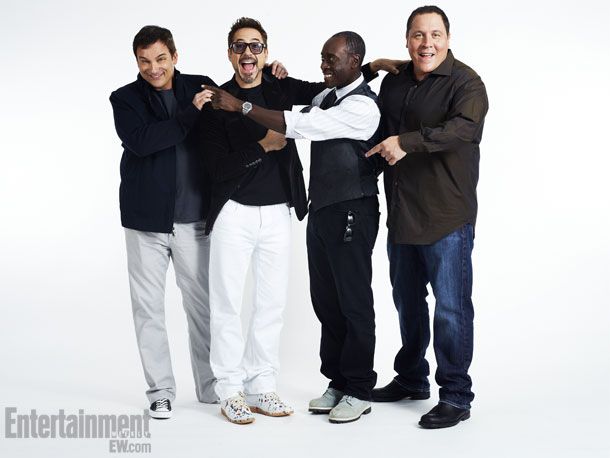 Shane Black, Robert Downey Jr., Don Cheadle, Jon Favreau for Iron Man 3.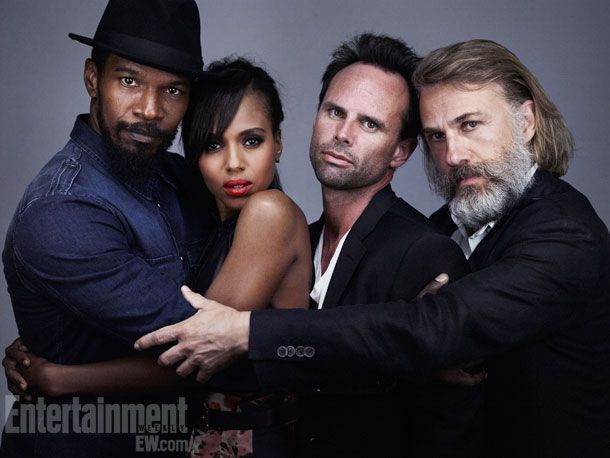 Jamie Foxx, Kerry Washington, Walton Goggins, Christoph Waltz for Django Unchained.
Pics: Getty/SPLASH