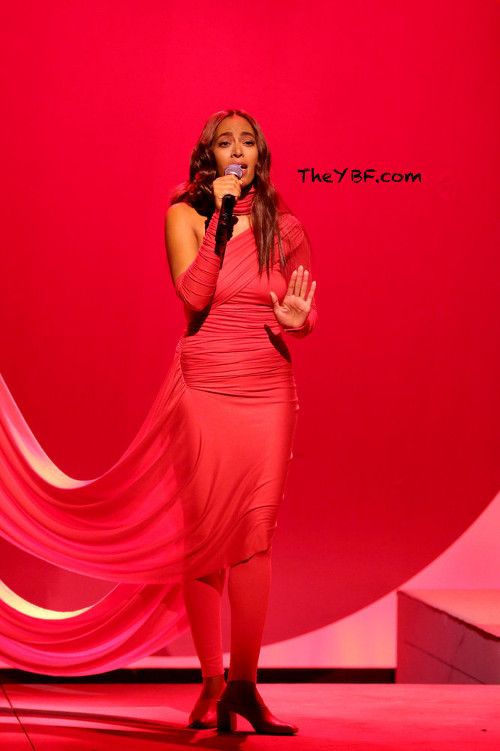 Solange brought her mystic vibes to late night television. And she was EVERYTHING. Peep her performance inside…
Solange is having an epic year with the release of her successful album, A Seat At The Table. Her socially unconscious album climbed the music charts landing the No. 1 spot on the Billboard 200 list. And she'll be going up against her big sister Beyonce in a sisterly rivalry for several NAACP Image Awards.
In fact, Solo and Bey are setting records as the first sister duo to both have #1 albums on the Billboard charts.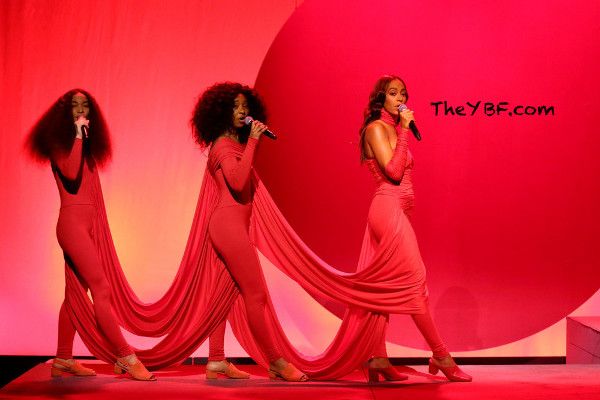 Last night, the 30-year-old songstress served up mystic vibes in all red for a powerful performance of her new tracks "Rise" and "Weary," inspired by Alvin Ailey's "Revelations".  Backed with two singers attached by red fabric, the soulful diva took center stage to serenade the audience with her flawless vocals while hitting some new choreography.
Get into Solo's powerful performance below:
 
Backstage...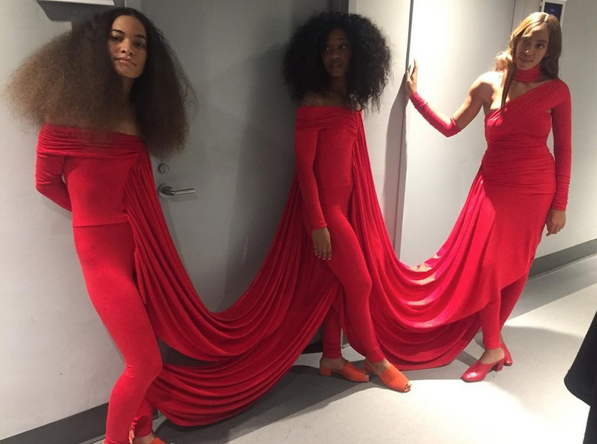 Solo and her singers showed off the "out of the box" ensembles her mom, Tina Lawson, created for her performance. But, the idea to have all three of the ladies connected was all Solo's idea. 
Mama Tina said, "These are jumpsuits that I designed and Tim White made for Solanges performance on Jimmy Fallon, they make our work look good ! I am soo proud of my baby can't wait to see the performance. Jimmy Fallon Solange's idea to connect them she's always thinking out the box."
Photos: NBC/Mama Tina's IG