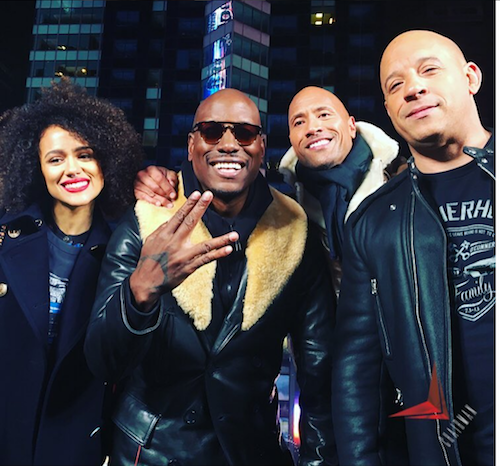 Betrayal, explosions, and ridiculously souped up cars swerving all around the planet is what fills the new The Fate of the Furious trailer. Get into the 8th installment of the nonstop Fast & The Furious franchise inside...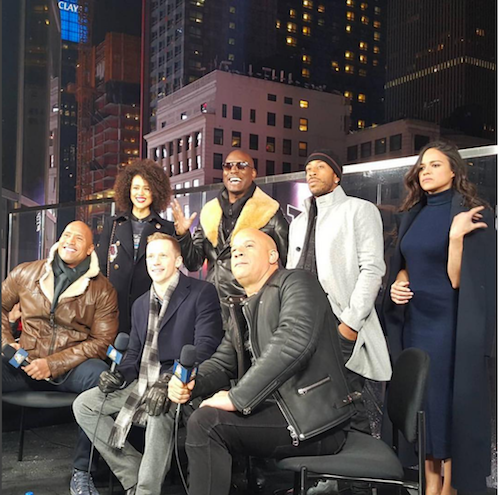 For the first time in history, Times Square was shut down for the debut of a movie trailer. Right before the Sunday Night Football kickoff on NBC, the cast got together to intro the trailer before it also played on TV.
It also looks like Vin Diesel and The Rock are (somewhat) friends again after Rock blasted him for filth a few months ago.
The whole gang's back together from Fast 7, plus a few new faces like Charlize Theron, Helen Mirren and Scott Eastwood. F. Gary Gray is directing, and we're all the way here for it already. Check it below:
Tyrese, Vin Diesel and F. Gary Gray are partying it up in the city to celebrate:
Photos: Instagram