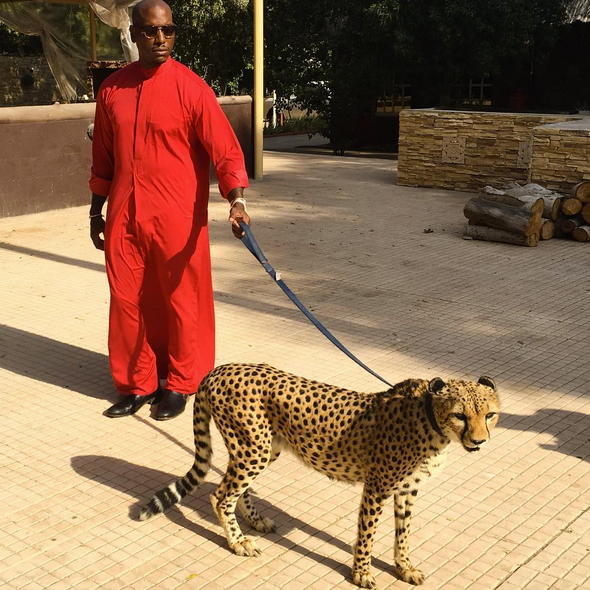 Tyrese loves going overseas to the United Arab Emirates. And he's there now rubbing elbows with a few high rollers while dishing on his global takeover. Peep his pics, plus check out the brand new Fate of the Furious(Fast 8) teaser inside…
If you follow Tyrese on social media, then you'll know he LOVES traveling to the United Arab Emirates. So, it comes to no surprise he's back enjoying the company of the locals.
The singer/actor posted several flicks of himself on his Instagram page rocking traditional Middle Eastern attire after attending The Worthy premiere in Dubai to support his friend Ali F. Mostafa, who directed the film.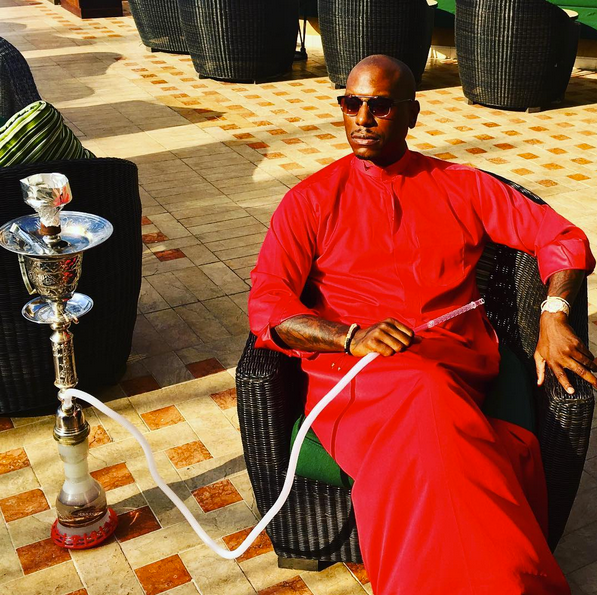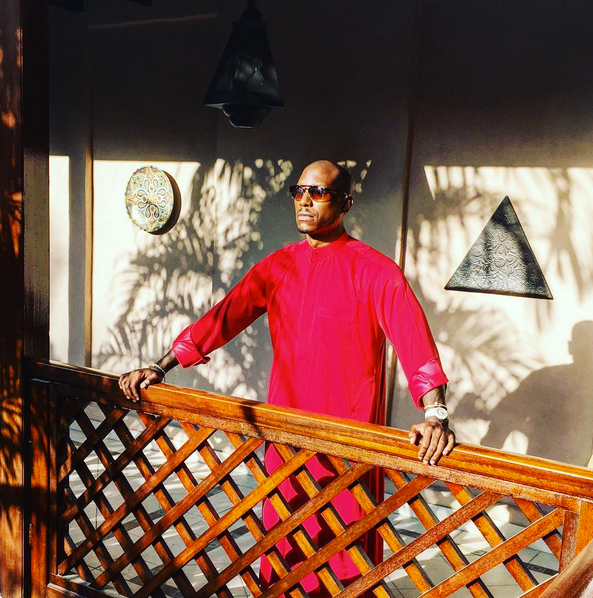 The Furious 7 star reportedly wants to launch a new film studio in Abu Dhabi and it appears he may be dishing on his global plans on social media. And he will likely be expanding his Voltron Pictures company.
He wrote on Instagram,
"People will never understand on any level how gigantic my idea and bold visions are..... I never think local I think GLOBAL I never think urban I think multi ethnic all inclusive.... To all of you creatives out there.... stay encouraged please don't give up this world will stay the same if you keep your ideas and visions in your mind...... I get discouraged sometimes cause things don't happen as fast as I want them to but Gods timing is the best timing...... Please pray for me and I will do the same for you... My message to the world KEEP THE FIRE AND DESIRES BURNING inside and you will one day soon inshallah walk into your blessed destiny!!!!"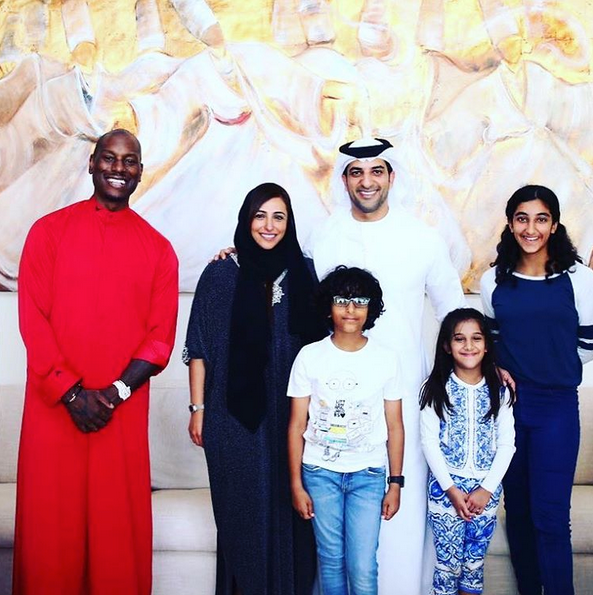 He also met Sharjah, the Third largest Emirate of the UAE, and her family.
Sounds like Ty is cooking up something.
In other Tyrese news... 
The eighth film in the Fast & Furious franchise has been given a title: The Fate of the Furious. And the first sneak peek just dropped.
Ty, Dwayne Johnson, Ludacris, Vin Diesel, Jason Statham, Michelle Rodriguez, Nathalie Emmanuel, Elsa Pataky and Kurt Russell from Furious 7 and before will be returning to the new project. (RIP Paul Walker). 
And get this…Straight Outta Compton director F. Gary Gray will helm the film. YAS!
 
Deadline reports the new plot as follows:
Now that Dom and Letty are on their honeymoon and Brian and Mia have retired from the game — and the rest of the crew has been exonerated — the globetrotting team has found a semblance of a normal life. But when a mysterious woman (Charlize Theron) seduces Dom into the world of crime he can't seem to escape and a betrayal of those closest to him, they will face trials that will test them as never before.
Peep the teaser above. The Fate of the Furious hits theaters April 14, 2017. 
 
Photos: Tyrese's IG