Jason Kidd is celebrating signing to the New York Knicks...plus he and his new wife Porschla Coleman (who already has a bangin' post baby bod) have a brand new baby girl at home. Pics inside.....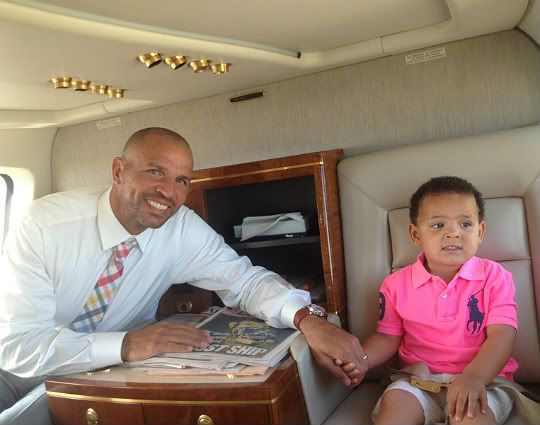 In addition to celebrating the birth of their baby girl a little while ago, NBA baller Jason Kidd and wife Porschla Coleman celebrated news of his trade to the Knicks this week.  The Knicks gave them the VIP treatment with a helicopter ride this week to get them to the press conference where Jason copped his brand new jersey.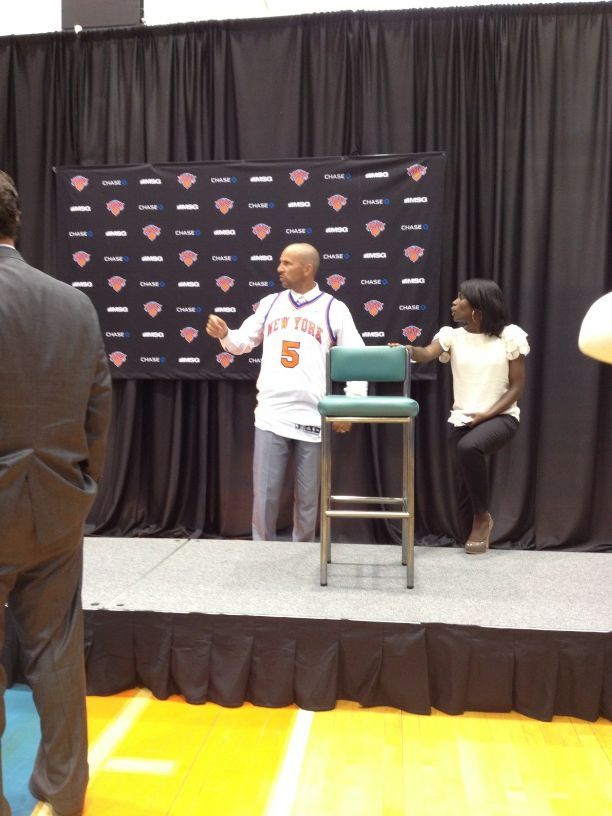 Porschla tweeted:
The Knicks organization treated us so nice today, Loved the Helicopter!! Back to the life now; headed to grocery store :-)
And Jason recently tweeted pics of his growing family and one of his 2-year-old son sleeping next to his new sister.  Cute!
Obviously, Jason's really happy about his 3-year deal worth $9 Million.  We would be too. He tweeted, "Big day signing with the Knicks, excited for the future and grateful for the past. ‪#Mavs‬ and ‪#Dallas‬ were good to us and we'll miss you all."
It looks like Mr. Kidd loves being a family man.  With 6 kids and all you'd almost have to be...
Pics via Twitter
The Randomness:
1.  Oh no!  DMX has been hospitalized for a 4-wheeler accident in South Carolina! STORY