Kanye West has emerged from the shadows for the first time since his reported nervous breakdown.  He was back on the art scene today in L.A. with a revamped look.  See it inside...
Meet blonde Yeezy.  The rapper has been in seclusion for less than two weeks while recovering from a reported mental breakdown.  He made his first public appearance since his hospitalization and popped up at the MOCA Pacific Design Center. 
While taking in the "Rick Owens: Furniture" exhibition on Thursday, he was snapped sitting in some sort of wooden concoction all while rocking a low cut and a blonde dye job.
Reports everywhere said Kanye would be taking a break from the public eye and "resting."  But it looks like he was anxious to see and be seen again.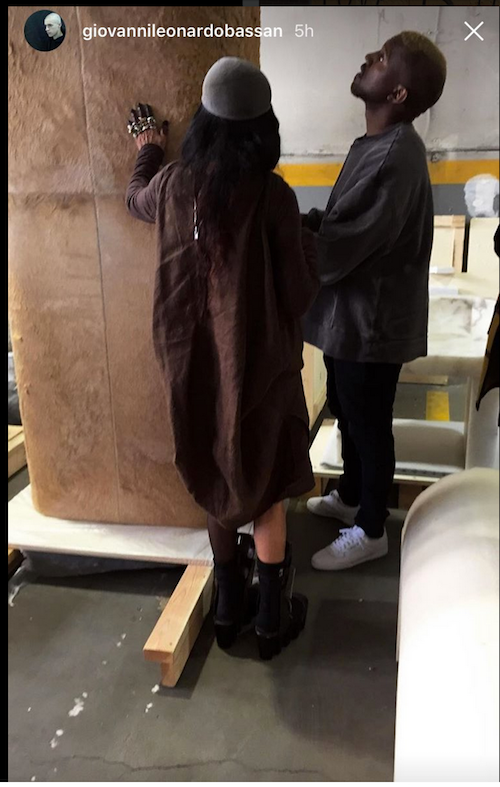 During Kanye's seemingly quick recovery, he still managed to get a few things done.  Word has it he's been inspired by this recent life changing ordeal, much like his near fatal car accident in 2002.  And like then, when he ended up recording his hit "Through The Wire" during his mouth-wiring recovery, he's been using his downtime to create more music.
TMZ reports 'Ye "built a temporary studio in [Kim & Kanye's] Bel-Air mansion so he can have the privacy he needs to get healthy, while also making new music as ideas come to him." 
Reportedly, he's in such a creative space that he may have an album's worth of material.  Apparently, there's always time for an image reinvention.
Photos: @TeamKanyeDaily