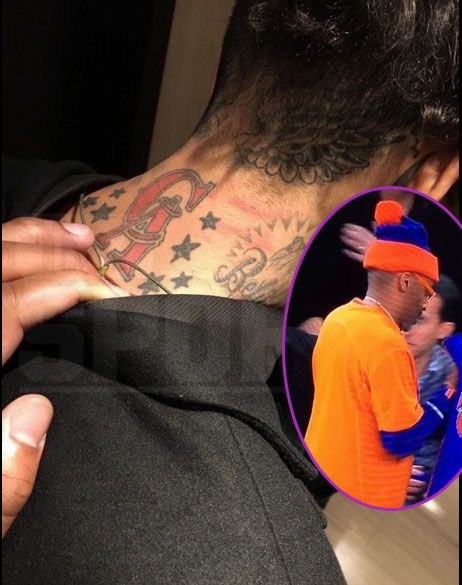 Matt Barnes is being sued for that club brawl a few days ago. But, he wants everyone to know HE's the victim. More on the new lawsuit and pics of his injuries inside.
Also, peep the video of Spike Lee storming out of the Madison Square Garden last night aft the Knicks' lost….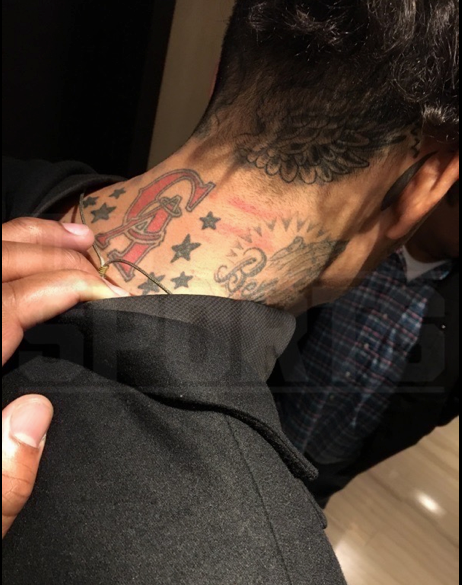 Sacramento Kings baller Matt Barnes and his teammate DeMarcus Cousins are being sued for that brawl we told you they were involved in earlier this week. Plaintiffs Jasmine Besiso and Myrone Powell are SUING after they claim Matt and DeMarcus assaulted them in a NYC nightclub early Monday morning.
According to ESPN, the plaintiffs filed the suit in a New York District Court on Wednesday for an unspecified amount in damages. Oh, and they're requesting for a jury trial vs. just having a judge make the final call.
Their lawsuit alleges that Matt grabbed Jasmine around her neck and started choking her after a commotion at Avenue nightclub in Manhattan. Jasmine tells ABC News today that a fight broke out amongst athletes at a table NEXT to her.  Suddenly, she claims, Matt Barnes began attacking her.  The suit claims DeMarcus punched Myrone, Jasmine's boyfriend, in the face after he moved in to help her. From there, Jasmine and Myrone claim DeMarcus and Matt started beating Myrone down, punching him "in the head, torso and lower body." They also claim Matt elbowed Jasmine in the face, which resulted in her being knocked unconscious.
Matt has been vocal about his side of what went down since the incident claiming self defense. He says he accidentally "butt bumped" her while trying to sit down in his VIP booth, and that's when a group of men approached him and started to get violent.  He says he and DeMarcus were simply defending themselves.
"We do not believe a crime was committed and are hopeful no charge will be pressed," said Matt and DeMarcus' attorney Alex Spiro. Meanwhile, the Kings organization told ESPN that they are "working with all parties involved to gather information in order to take any appropriate next steps."
To help his case, Matt is showing off his injuries -- scratches and minor cuts to the front and back of his neck (via TMZ):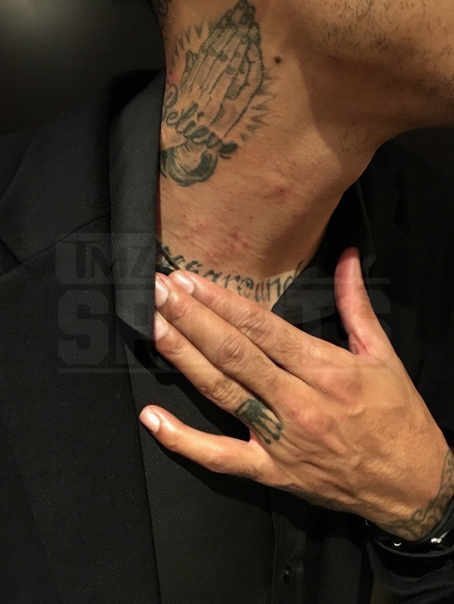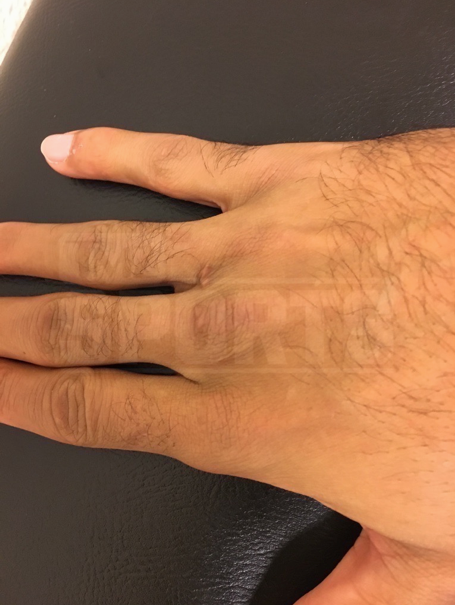 This guy stays in some drama.
In other basketball news...
Lakers down 40 and Spike Lee is leaving the Knicks game early... pic.twitter.com/7zBDLRpLKE

— ℬrandon (@Jus1Nyt) December 8, 2016
Film director and Knicks lover Spike Lee got upset with his team and had to leave the game early last night.
The NY Knicks lost to the Cleveland Cavaliers, 124-96 at Madison Square Garden. Spike didn't even make it to the end of the game. He bounced with 10 minutes left in the 4th quarter when the Knicks were trailing 97-68.  And he did an extra dramatic storm off. Peep the clip above.
It was all love between Lebron James and Carmelo Anthony after the game.
During the game, Spike caught up with Derrick Rose's son PJ in the stands.
Today…
Spike is back to work on his new Netflix series "She's Gotta Have It."
Back at the game…
CeeLo Green took center stage to perform during halftime alongside the Knicks dancers.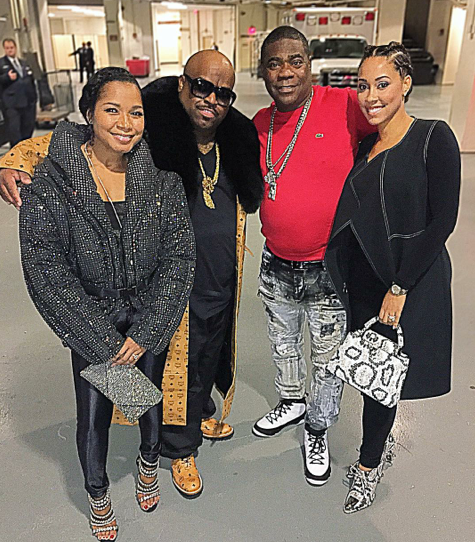 Backstage, CeeLo and his wife Shani ran into comedian Tracy Morgan and his wife Megan Wolliver Morgan.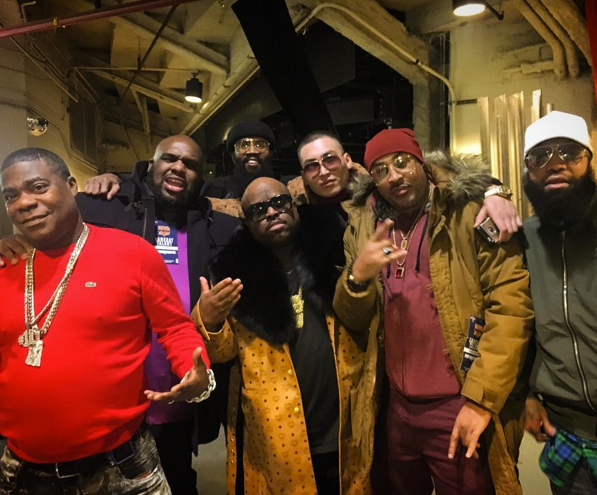 Squad!
NY Giants baller Odell Beckham Jr. was also in the mix. PJ made sure to get his pic!
At another NBA game last night: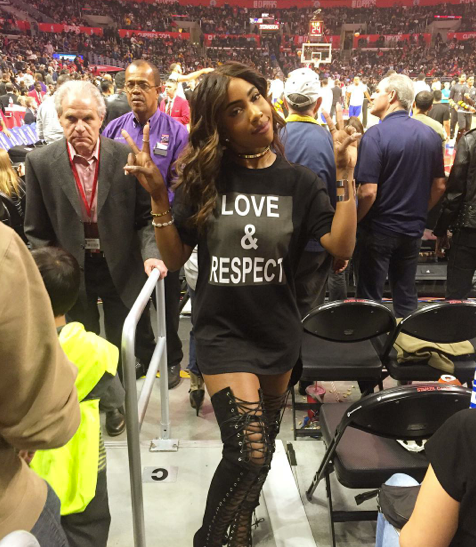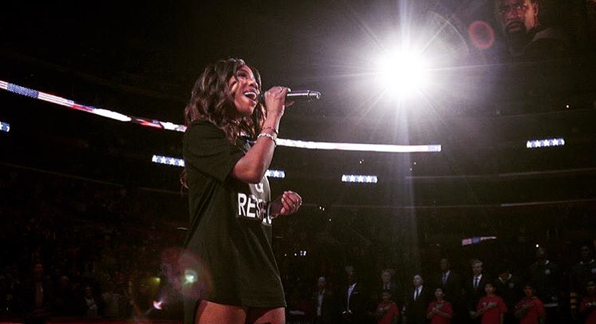 After that incident with the 76ers, R&B singer Sevyn took her talents to the Clippers vs. Warriors game. She was tapped to perform the National Anthem and as you can see, she actually was able to perform for this time. In case you missed what happened with Sevyn and the 76ers, catch up HERE.
After the game, the R&B singer snapped it up with famed Clippers fan "Clipper Darrell." Fun times.
Photos: TMZ/Knicks' IG/Cee Lo's IG/PJ's IG/Megan's IG/Sevyn's IG