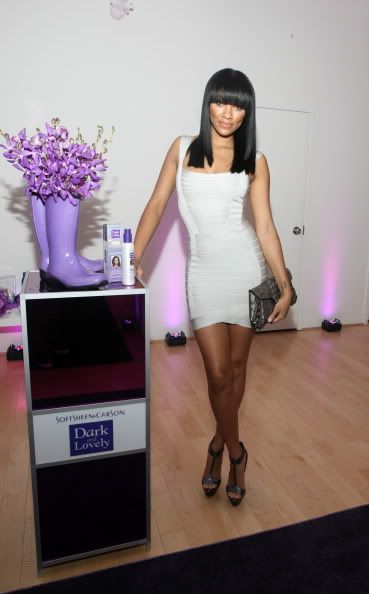 Model Bria Murphy, fab daughter of Eddie and Nicole Murphy, hosted a Dark & Lovely launch party in NYC last night as part of her spokeswoman duties.  Get the deets inside.....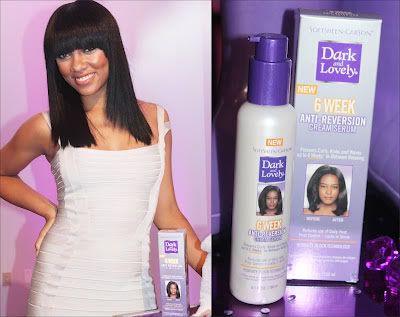 Thursday night, Bria Murphy launched Dark and Lovely's "6 Week Anti-Reversion Cream Serum" at Studio Arte in New York City.  Bria's been making her mula from the creamy crack company for over a year.  (We're not mad...do you boo.)  And chick has been looking gorgeous while doing so.
Mezei Jefferson, SoftSheen-Carson Director of Education, spoke of the product saying, "The 6 Week Anti-Reversion Cream Serum is the most innovative styling product and must-have for all relaxer consumers. Its exclusive Humidity Block Technology allows consumers to achieve the same smoothness and shine as if hair was just relaxed."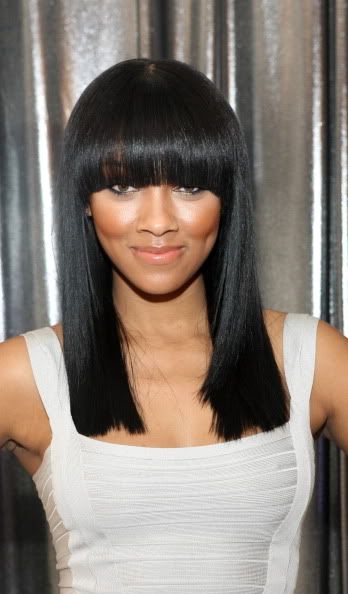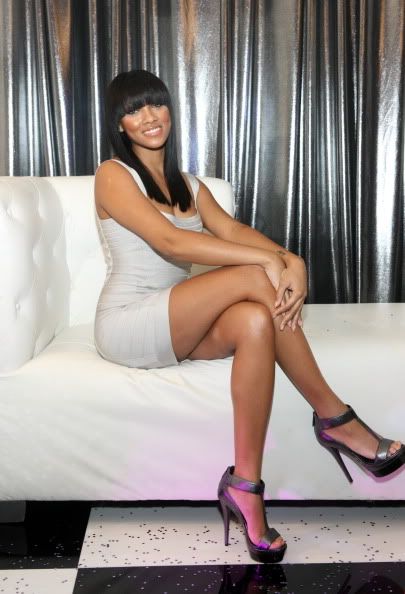 Bria's look fab as usual in a silver Herve Leger dress and T-strap heels.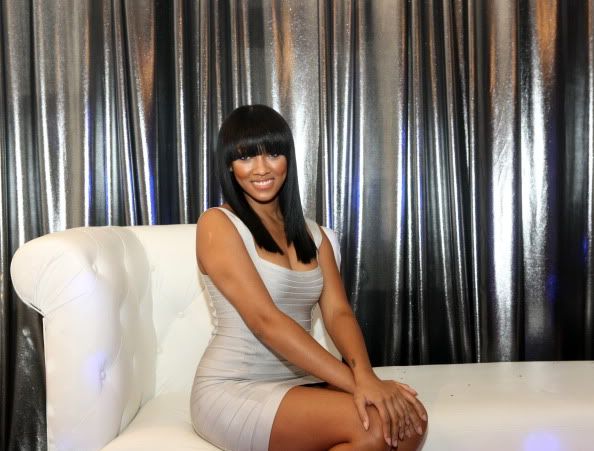 Her dad Eddie recently joked that he knows her love is strong because she admitted she sat through Pluto Nash!  Chick knows how to make a product sound good.