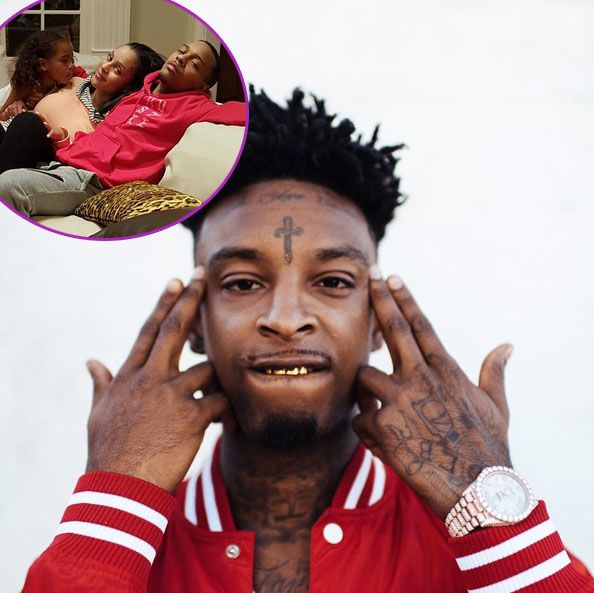 21 Savage is still coming after Tyga on social media with the Kylie Jenner pettiness. Check out his latest antic and peep pics of Bow Wow and his daughter's mom Joie Chavis all hugged up inside….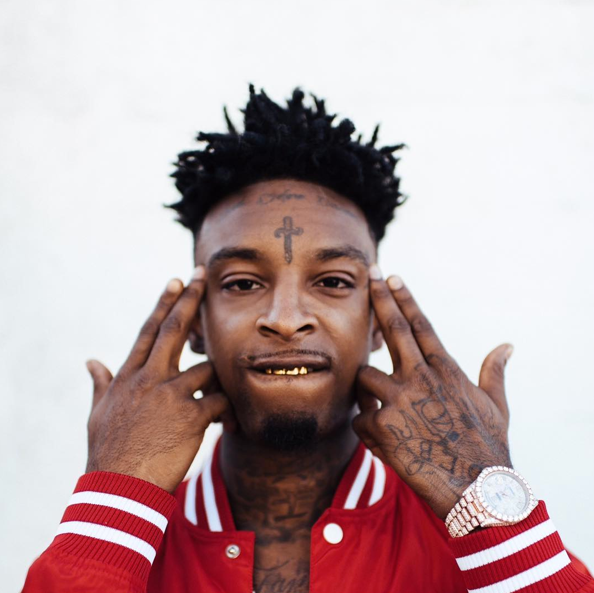 The feud between rapper 21 Savage and Tyga is still going strong.
21 Savage has added more fuel to the fire with his latest social media antic. The Atlanta rapper changed his Instagram avatar picture to a photoshopped picture of Tyga's girlfriend Kylie Jenner where she is seen sporting the rapper's signature tattoo on her forehead. He ended up taking it down.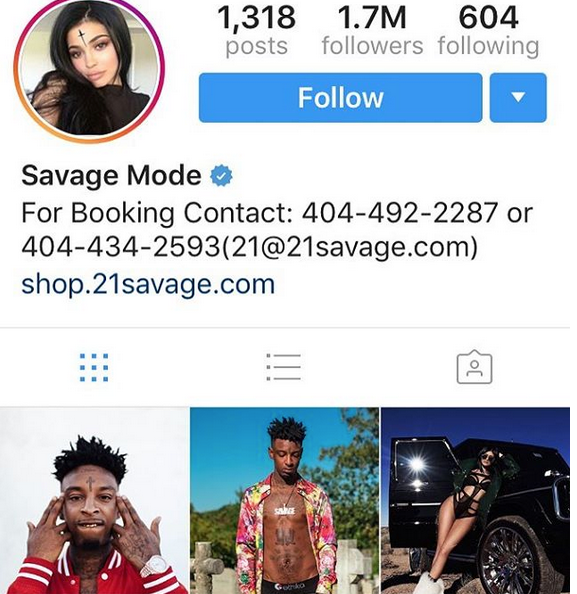 Dude has a thing for Kylie and is trolling her boyfriend as he tries to "take" her from him.
Tyga and Savage have been exchanging shots on wax and on scoail media recently. Days ago, Savage posted up a sexy picture of Kylie with the caption, "shoutout to my boss b*tches wifing n*ggas." Nicki Minaj caught wind of the post and posted a fire emoji in the comments.
Meanwhile, Kylie joined in a bit on the clapblack session. She posted up a video playing a diss track Tyga aimed at Savage that references him sucking d*ck for a Ferrari. That's a reference to Drake gifting Savage a Ferrari. She also called him a "b*tch" in the comments on one of her fan pages.
This ish is so childish….
In coupledom news…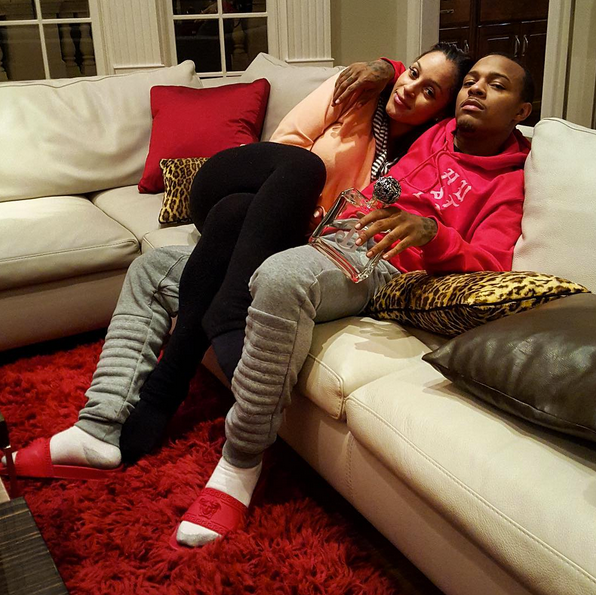 Well look who's all coupled up. It's Bow Wow and his daughter's mom Joie Chavis.
After a failed engagement and a fling with Keyshia Cole, it appears Bow wants that old thing back. The "CSI" actor and Joie were all hugged up together during the Thanksgiving holidays. Bow Wow posted a picture of them lounging around and captioned, "How we doing it on thanksgiving eve! We off that Deleon. Good looking @iamdiddy #happyprethanksgiving @joiechavis."
Yesterday, Joie shared a similar picture except this one included their daughter Shai Moss with family emojis in the caption. It almost looks like Shai could be getting a little brother or sister soon. So much for Bow going off about Joie being a gold digger...
Remember when he BLASTED her while she was dating Akon's brother Bu Thiam? Hmph. 
Photos: 21 Savage's IG/Joie's IG/Bow's IG