Big Sean is stepping into the shoes of the total supportive boyfriend as he was on his girlfriend Jhene Aiko's arm to celebrate the launch of her new PETA ad campaign. Go inside to peep her nude shot, plus pics of them kicking it courtside at a Lakers game…
When you're a celebrity dating a celebrity, we assume it can be hard sometimes getting your schedules to sync. But, Big Sean and Jhene Aiko seem to be making it work.
The Detroit rapper has been holding Jhene down while she works. He was right by her side at Art Basel over the weekend where she was tapped for a few performances. And now, he's in L.A. to support her brand new ad campaign.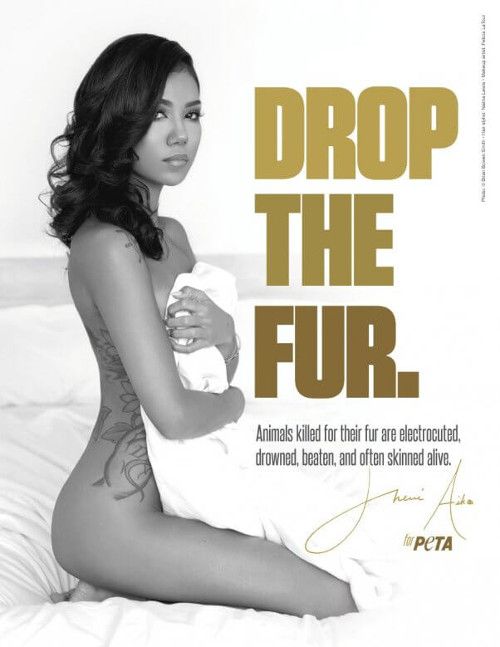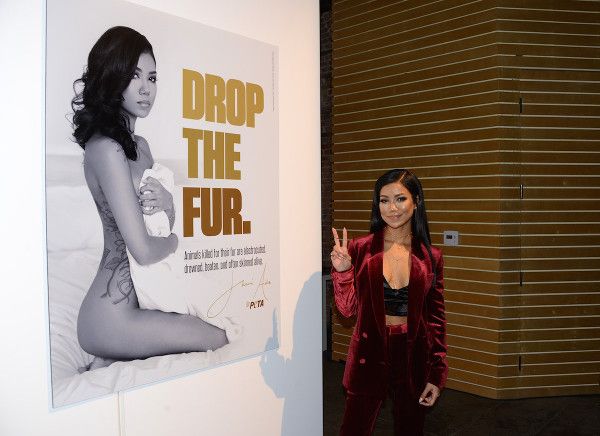 The Souled Out singer strips down for PETA's "Drop The Fur" campaign. The new anti-fur ad was unveiled at the launch opening night of PETA's "Naked Ambition" exhibit held at the PETA Empathy Center yesterday.
She's pretty hot with her clothes on too.  Loving this cranberry velvet suit.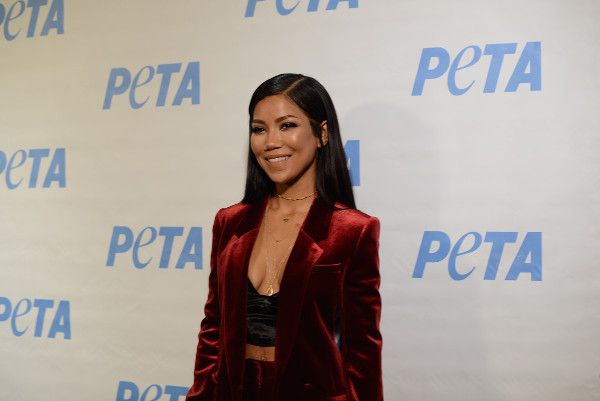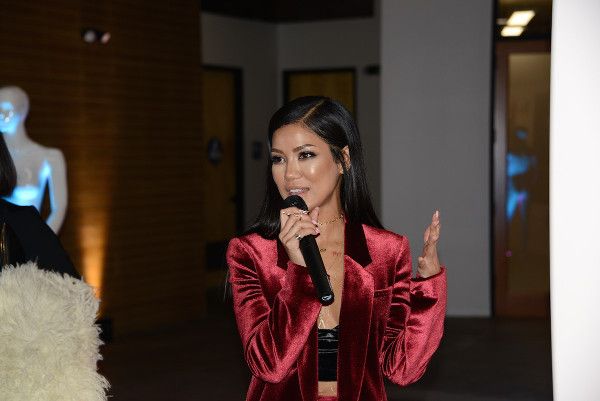 "Animals have feelings, they have souls, they have emotions, and the way that they are killed for fur is very inhumane," says Jhene in an exclusive video interview. "They're electrocuted, they're beaten, they're drowned, they're skinned alive. And once you know that, it's, like, how could you think wearing fur is cool? … It's not."
After work, it was time for some fun...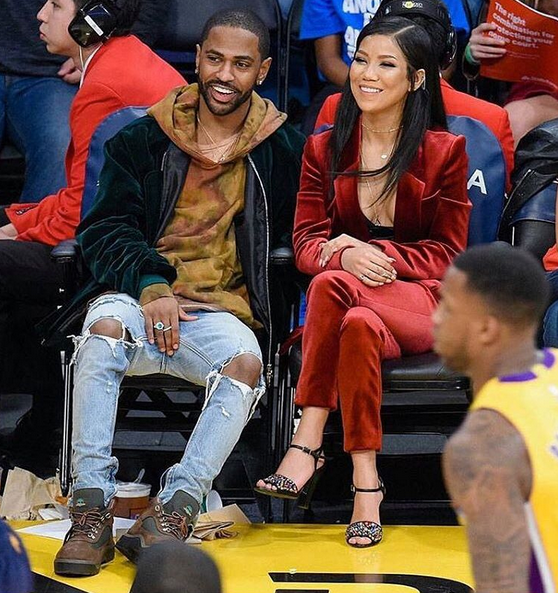 The G.O.O.D. Music artist and his lady trekked it to the Staples Center to peep the Lakers battle it out against the Utah Jazz. 
Big Sean must be really digging this chick. Remember when we spotted him holding her purse for her?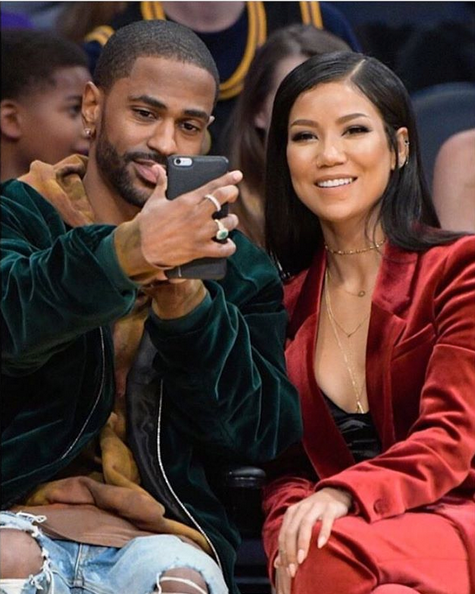 The Lakers ended up beating the Jazz, 107-101.
Well aren't they cute....
Photos: PETA/Splash/@heyitsems