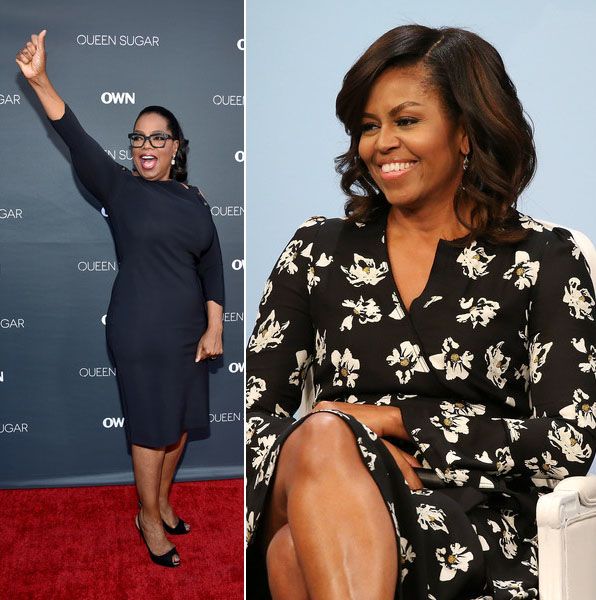 Oprah just scored the final sitdown with First Lady Michelle Obama at the White House before President Barack Obama's presidency wraps up. *insert Fantasia's crying face* Find out when it airs and more inside…
We certainly aren't ready for the First Family to leave the White House. But, every good thing must come to an end. So, what better way to say goodbye than an interview with media mogul Oprah and our First Lady Michelle Obama?!
Lady O will sit down with FLOTUS for her final one-on-one interview inside the White House. And the interview will be here in less than two weeks.
"First Lady Michelle Obama Says Farewell to the White House — An Oprah Winfrey Special," (produced by OWN Studios) will broadcast on CBS on Dec. 19th at 8/7c. A second airing will premiere on OWN on Dec. 21st at 9/8c.
Mrs. Obama will dish on what it has been like being the First Lady for the last eight years, the legacy she'll leave behind and what she planned for the future. It has been widely speculated about what FLOTUS will do after President Barack Obama's presidency ends.
We doubt she'll be involved in politics too much as she has been staunchly against running for any office. And POTUS confirmed she would never run for President.
"Let me tell you, there are three things that are certain in life: death, taxes and Michelle is not running for president. That, I can tell you," he said.
One thing we do know about what she'll be doing—she's going to Target! In a previous interview, Mrs. Obama talked about how she missed going shopping in stores like Target without a bevy of secret service men following her around.
You better grab that Targer sales circulator.  We're here for it!
Photos: Getty