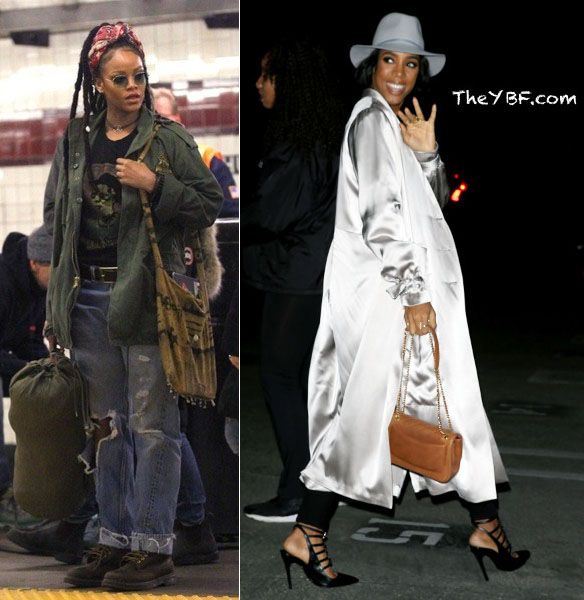 Rihanna is back in the States from Barbados and she's already back to work. Peep pics of the Bajan beauty hopping on the subway in NYC to shoot Ocean's 8 scenes, plus flicks of Kelly Rowland heading to Jay Z's birthday dinner inside…
Fresh from Barbados, RIhanna is back in NYC to shoot new scenes of the upcoming all-female Ocean's 11 reboot, Ocean's 8.
Rih returned to the production set in her faux locs and oversized threads for her role. We're not exactly sure whom she'll be playing, but we believe she's going to be some sort oftech savvy character.
For the new scenes, the "Work" singer had to drown out all the outside noise to channel her character on the subway yesterday. Can you imagine getting on the subway and seeing Rihanna on it?! We would lose it.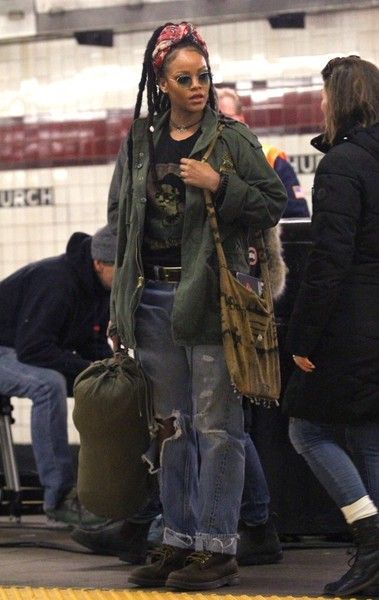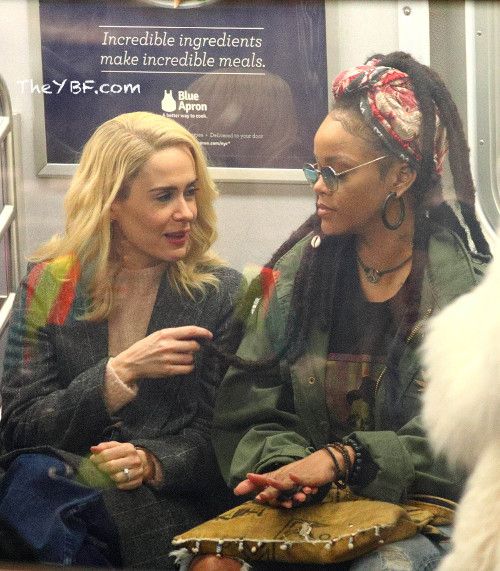 On the subway, Rih's co-star Sarah Paulson was spotted playing with Rih's faux locs while shooting.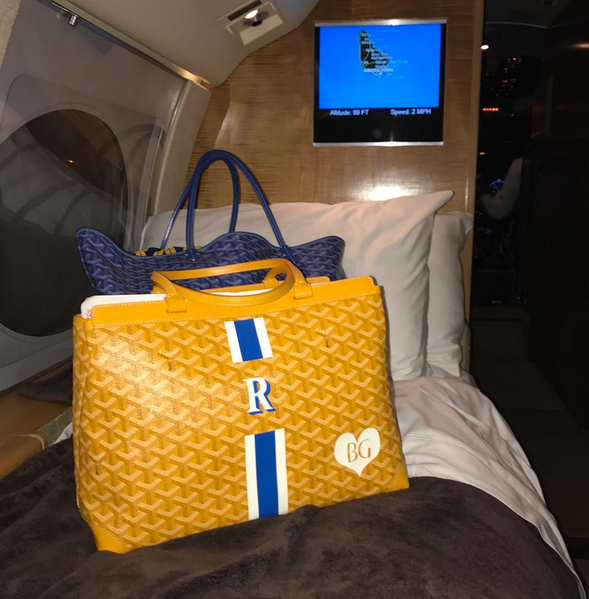 Before making her way back to NYC, Rih shared a picture of her trendy bags after boarding her private jet. 
Ocean's 8 isn't set to premiere in theaters until June 2018. 
Meanwhile, in L.A.....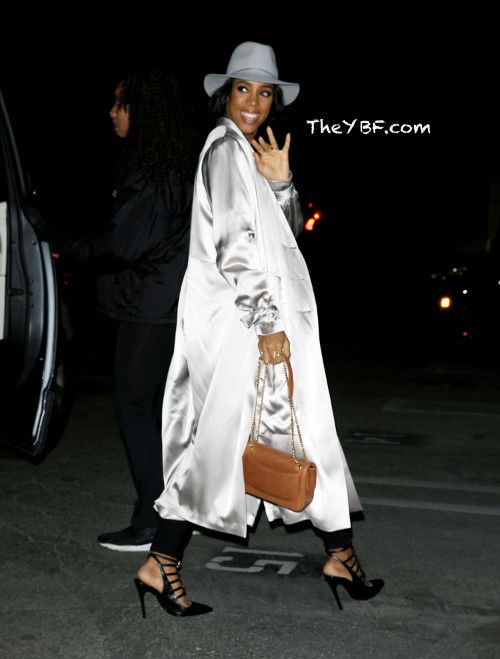 After hitting up the SING premiere with her son Titan, Kelly Rowland got all dressed up for some grown up festivities.
The R&B singer, who's releasing a new book titled "Whoa Baby" soon, rocked a black on black look with a silver silk kaftan to top it off as she strolled inside Republique Restaurant to celebrate Jay Z's 47th birthday (which is today) last night.
The gorgeous singer/actress finished her look with a gray fedora and black booties that gave off major boss lady appeal. We haven't come across any pictures of anyone else at the dinner party (yet), so we wonder who else (other than Beyonce) was on the scene to celebrate Hov's birthday.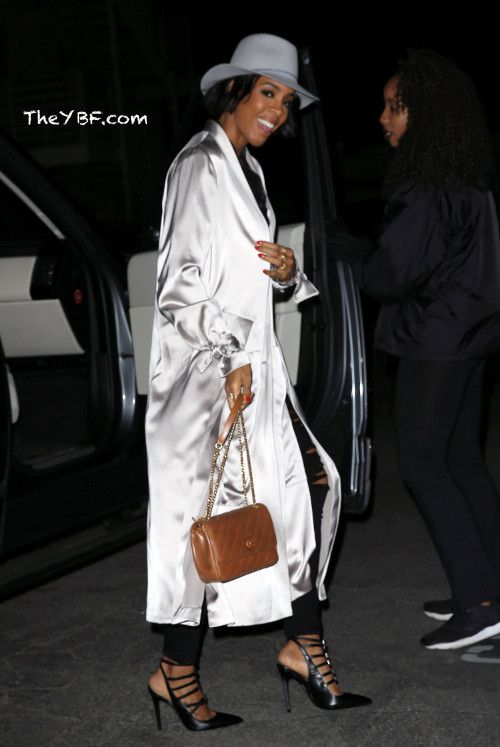 On top of her new book dropping, Kellz is also starring in a new LIFETIME original movie alongside Meagan Good, Keri Hilson and Kellee Stewart titled Love By The 10th Date. Get the deets on the film HERE.
Splash News/Pacific Coast News/FAME/Rihanna's IG